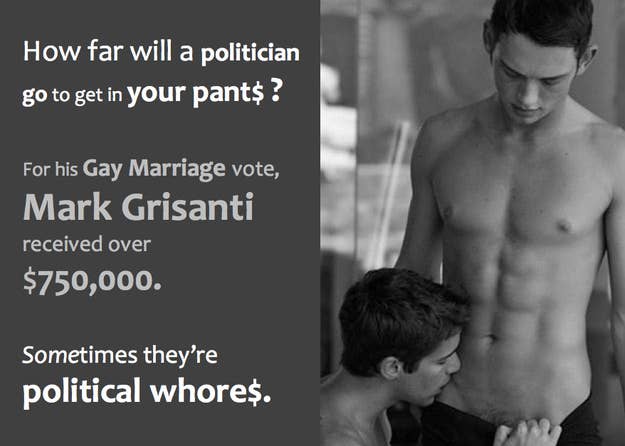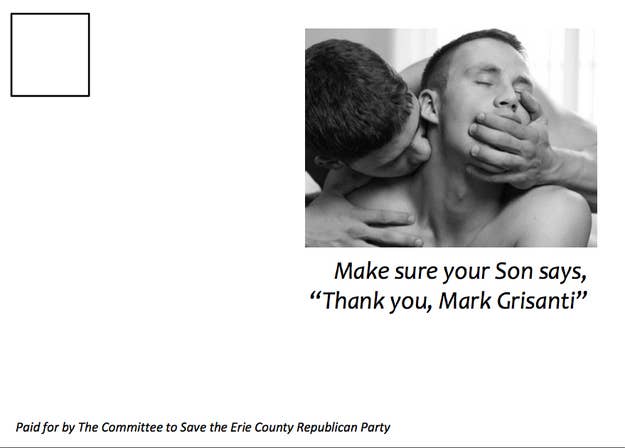 UPDATE: Buffalo-area bloggers and writers have been commenting about the anti-Grisanti machinations of "The Committee to Save the Eric County Republican Party" for a few months now, with multiple people connecting the "committee" to Matthew Ricchiazzi, a Cornell University graduate who ran a failed campaign for Buffalo mayor. One post refers to his "bizarro politics" while another in August mentioned "the pornographic mailer" he was preparing.
BuzzFeed has reached out to Ricchiazzi, asking if he was responsible for developing the mailer and if the prepared mailer was actually sent to homes in Grisanti's district. He did not immediately respond to email or Facebook messages seeking comment.
Back in August, two writers tweeted about the committee:
UPDATE II: In a public letter announcing the end of his failed mayoral run, Ricciazzi identified as bisexual.
UPDATE III: Alan Bedenko, cited above, writes for ArtVoice and tweeted that the prepared mailer never actually was sent. He added that the basis of Ricchiazzi's animus toward Grisanti resulted from this series of incidents.
UPDATE IV: As speculated, the photographs are stills from gay porn company Corbin Fisher, as reported at The Sword.