The First Lawsuit Of The 2016 Campaign Comes From Team Clinton
Battleground: Ohio. Hillary Clinton's lawyer, Marc Elias, joined Ohio lawyers in filing Monday's lawsuit fighting Ohio's early voting and other rules.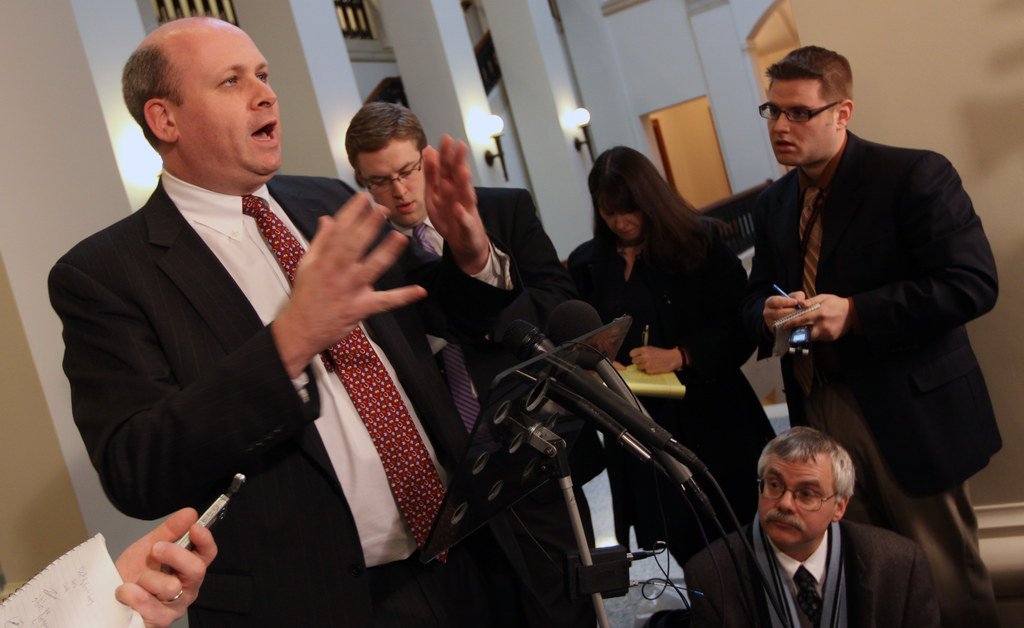 WASHINGTON — On Monday, Hillary Clinton's lawyer, Marc Elias, filed a lawsuit in Ohio — setting the stage for 18 months (or more!) of litigation surrounding the 2016 elections.
"Since the November 2012 elections, Ohio's Republican-controlled General Assembly and Republican Governor have enacted several changes to the state's voting laws that have the effect of burdening, abridging, and/or denying the voting rights of all of Ohio's citizens," the complaint alleges.
Elias, a partner at Perkins Coie, joined longtime Democratic Ohio election law lawyer Donald McTigue and others in suing Ohio Secretary of State Jon Husted and Attorney General Mike DeWine on behalf of the Ohio Organizing Collaborative and individuals, including a student at The Ohio State University and a pastor at an African Methodist Episcopal church in Akron, Ohio.
Among other directives and laws, the lawsuit challenges the directive limiting early in-person absentee voting hours due to the impact of the rule on a law that allows only one early in-person absentee voting location per county.
Here's that claim: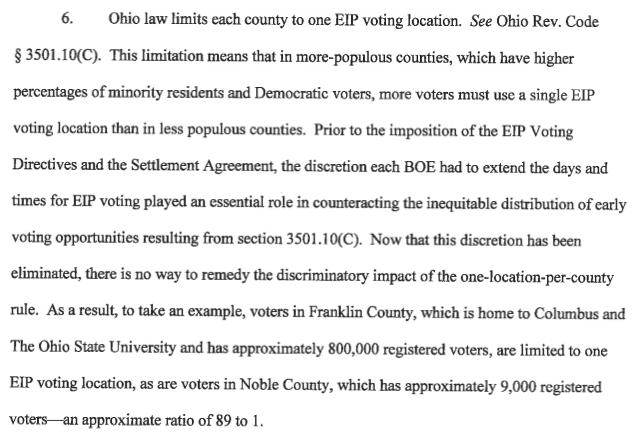 Husted came out swinging against the lawsuit, issuing a statement noting that prior election litigation was just recently settled.
"Ohioans don't want politically motivated, legal lap dogs messing around in our elections, this nonsense creates more confusion and discourages voting by undermining voter confidence," Husted said in the statement. "I suspect Mrs. Clinton's attorney may have filed his suit in the wrong state as Ohio has ample early voting hours. Perhaps he intended to sue Hillary's home state of New York where they have no early voting days or hours."
Elias, for his part, tweeted his stated reason for the filing:
Update: Clinton campaign press secretary Brian Fallon responded to the story.
Update: The Clinton campaign also responded to some reporters about the lawsuit.