The First Gay Couple Married In Maine
"We finally feel equal and happy to live in Maine," Steven Bridges told the Bangor Daily News after marrying Michael Snell. Same-sex couples can now marry in Maine.
Meet Steven Bridges and Michael Snell, the first couple who were in line to marry at Portland City Hall as Saturday began.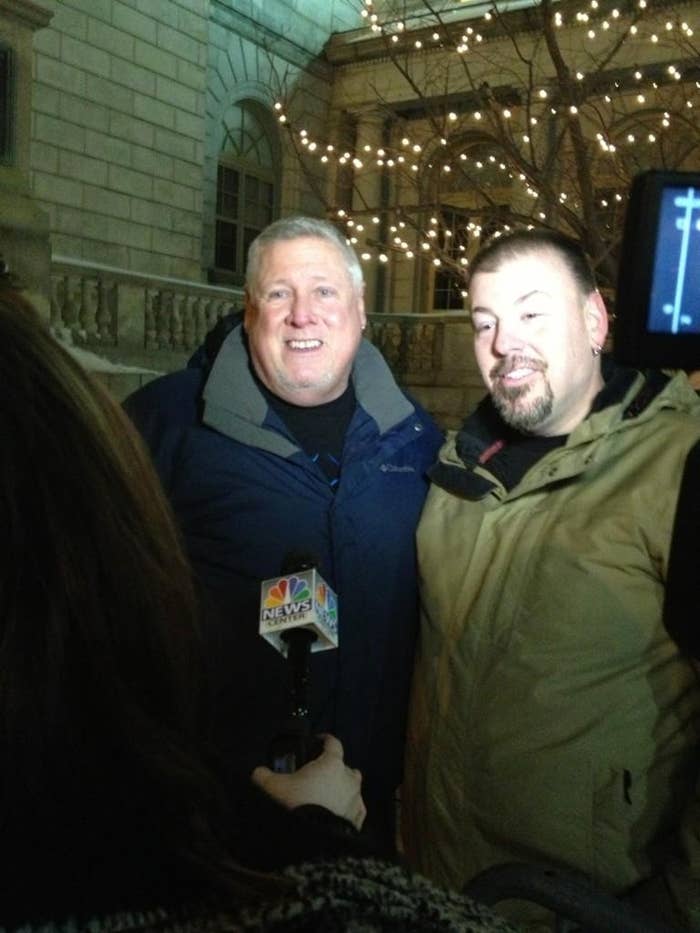 Here Bridges and Snell are filling out their marriage license: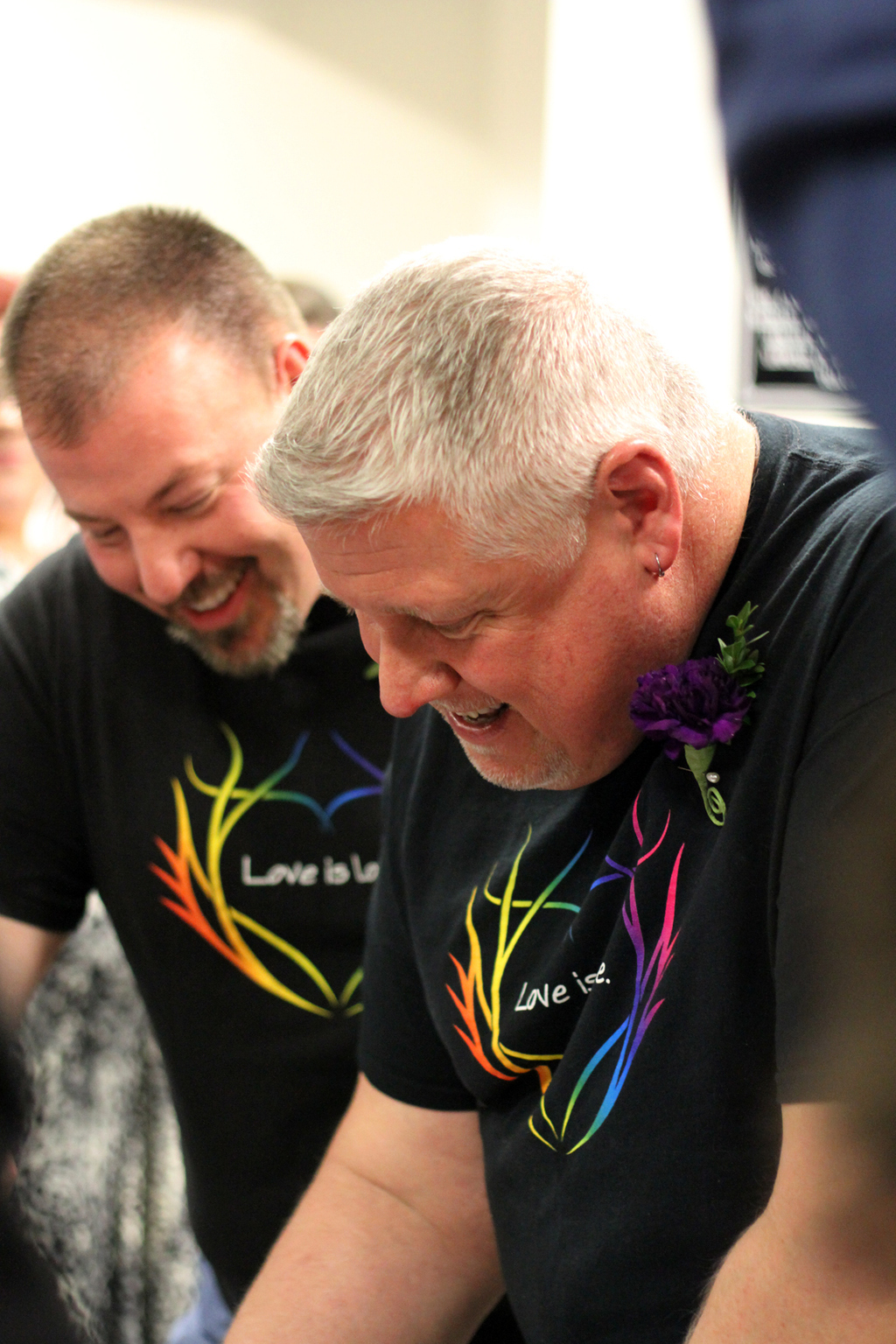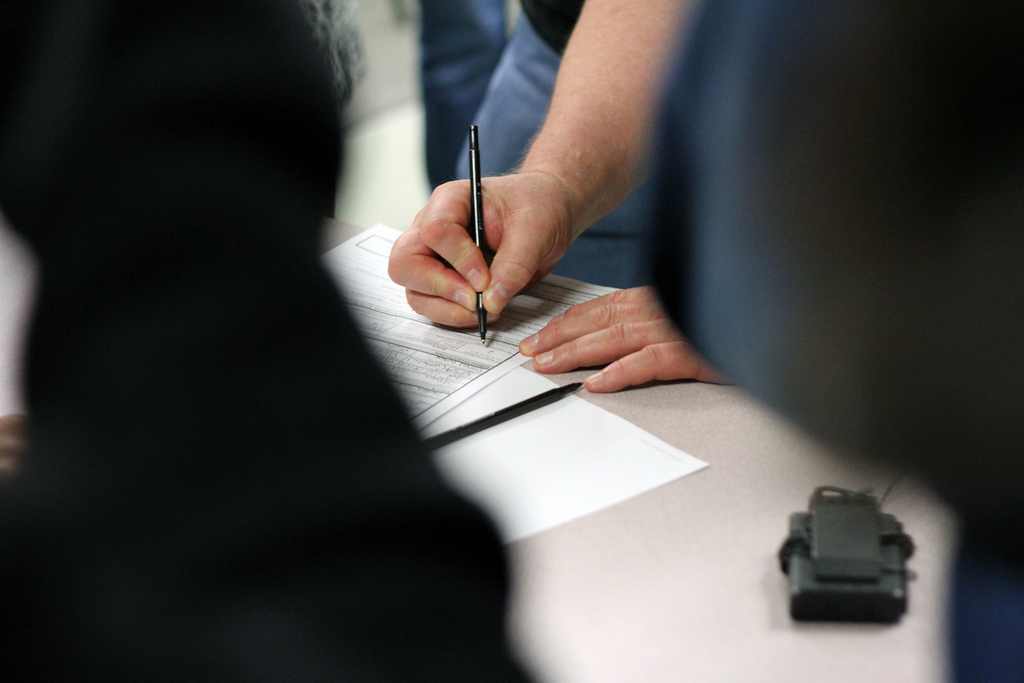 Then, they got married.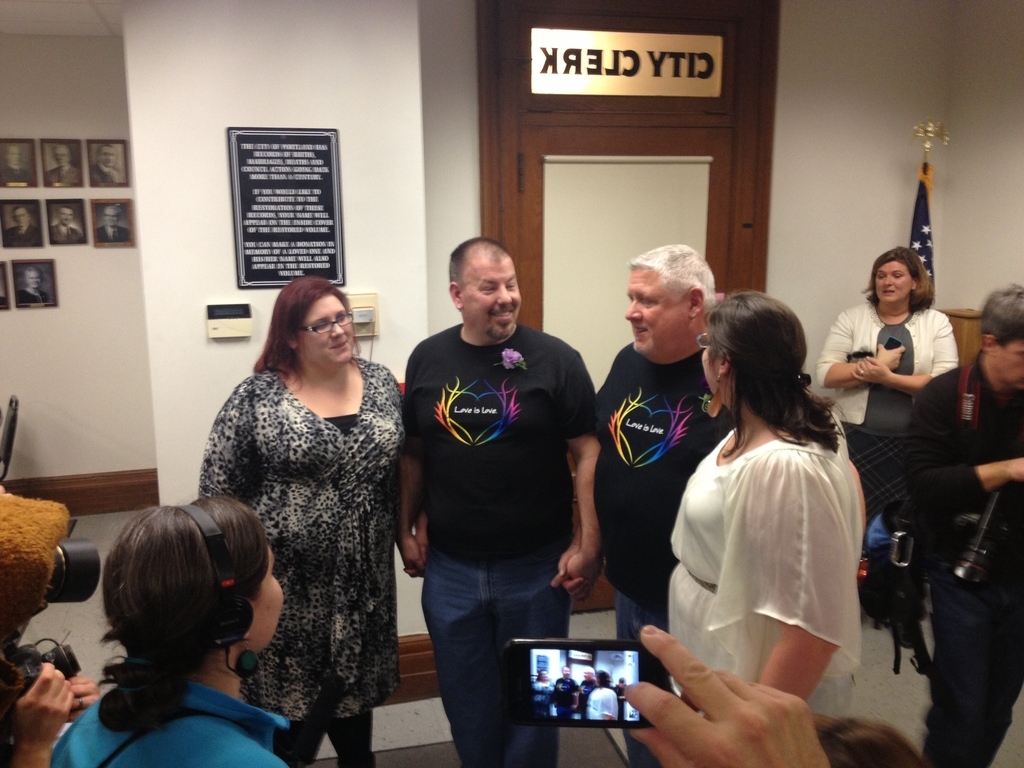 Here they are inside Portland City Hall, legally married: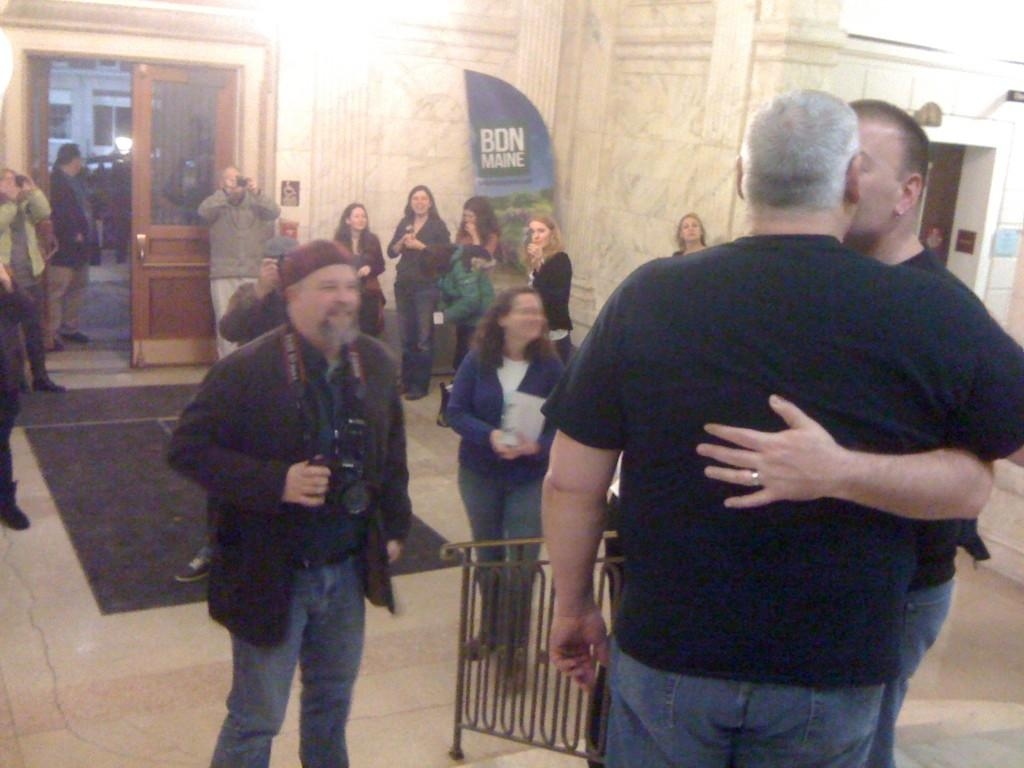 Finally, they stepped outside City Hall to press and a crowd of supporters: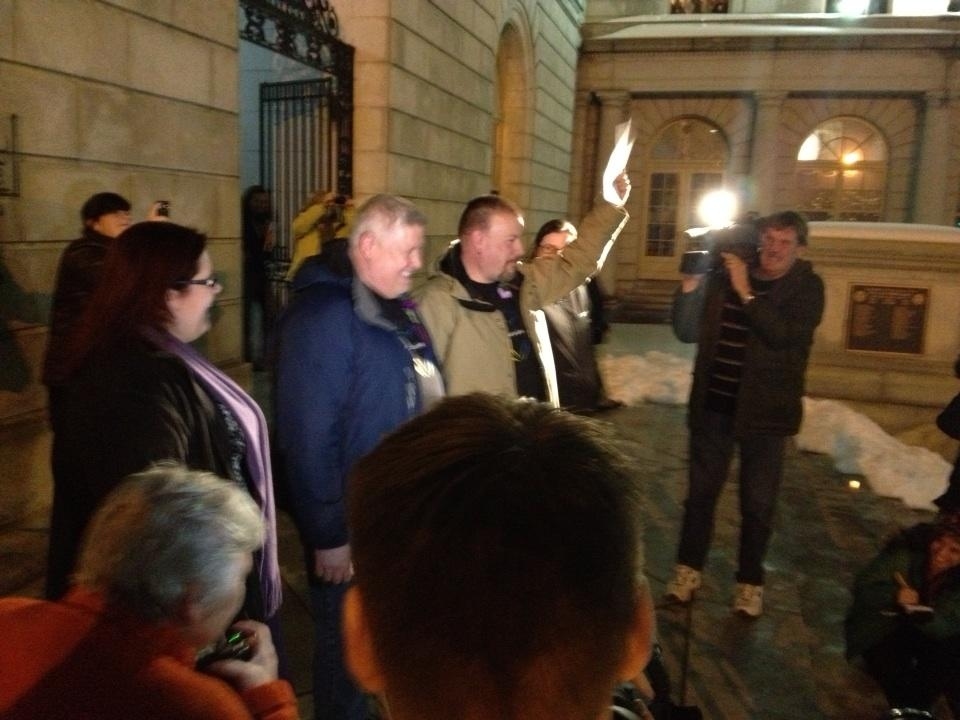 The photographer of that top shot, Alex Steed, later tweeted about tonight's experience:
For more great photos from tonight, check out the Bangor Daily News liveblog post on tonight's weddings, which was covered in partnership with Steed's Knack Factory — the source of several of the above photos.