Supreme Court Stops Missouri Execution
The case now goes back to a federal appeals court.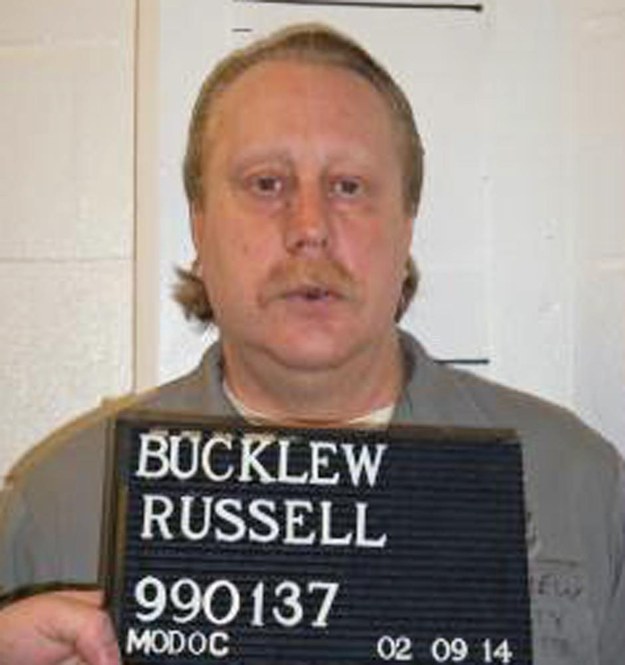 WASHINGTON — On Wednesday evening, the Supreme Court stopped Missouri from executing Russell Bucklew, whose execution originally had been scheduled for early Wednesday morning.
The Supreme Court denied Russell Bucklew's request for the high court to hear his case at this time, but it also issued a stay of execution while a federal appeals court hears Buklew's claim that Missouri's execution protocol would be unconstitutional if applied to him.
In a statement, Bucklew's lawyer, Cheryl Pilate, said, "We are extremely pleased and relieved that the United States Supreme Court has granted Mr. Bucklew's Application for Stay of Execution and is permitting the appeal in the Eighth Circuit to go forward. What this means is that the appeals court will hear Mr. Bucklew's claims under the Eighth Amendment that he faced a great likelihood of a prolonged and tortuous execution because of the unique and severe medical condition that causes vascular tumors to grow in his head and throat."
The Wednesday ruling followed several back-and-forth rulings Tuesday in the hours before the scheduled execution, ultimately resulting in a temporary stay from Justice Samuel Alito while the Supreme Court could consider the issues that resulted in the Wednesday evening rulings.
Explaining what would happen now, Pilate said in the statement, "As a panel of the Eighth Circuit recognized, Mr. Bucklew presented strong medical evidence — that the Missouri Department of Corrections failed to contest — showing the likelihood of unnecessary pain and suffering beyond what is constitutionally permissible. Today's stay of execution will give the lower federal courts time to consider Mr. Bucklew's claim that his execution would violate his rights under the Eighth Amendment to be free from cruel and unusual punishment. As the doctors who reviewed Mr. Bucklew's records indicated in sworn statements, more up-to-date medical information and diagnoses are needed to fully understand the degree of pain that Mr. Bucklew would experience during an execution."
The Supreme Court order granting a stay of execution: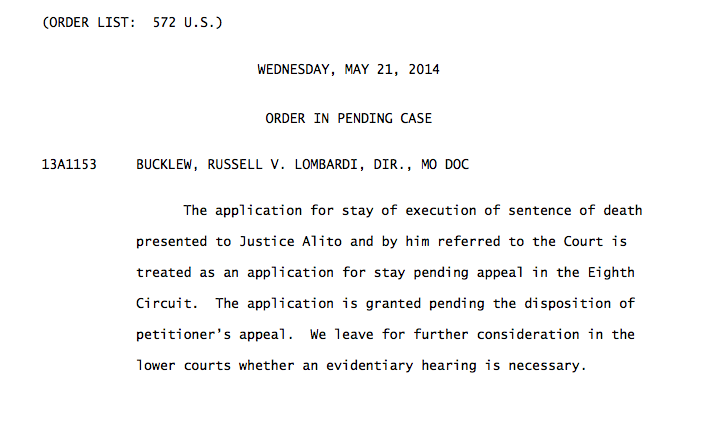 The Supreme Court order declining to take up the case itself at this time: