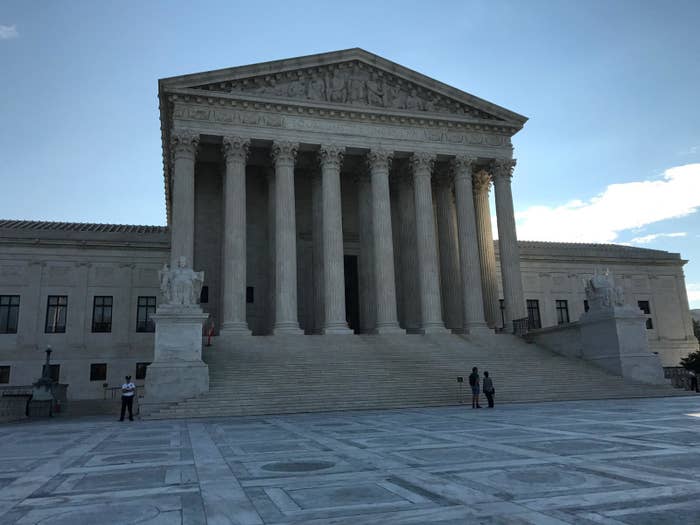 WASHINGTON — The Supreme Court turned down the Obama administration's last hope at reviving the president's 2014 immigration executive actions, leaving in place a lower court injunction that halts the programs from going into effect.
Formally, the justices on Monday denied the Justice Department's request that the justices rehear a Texas case challenging those actions.
The move prevents the administration from implementing either its Deferred Action for Parents of Americans (DAPA) program or expanding the Deferred Action For Childhood Arrivals (DACA) program.
DAPA, a program that could have affected millions, would have prevented the removal of undocumented immigrant parents of children who are Americans or have permanent legal status, provided that the parent has no criminal record. That program cannot go into effect so long as the lower court's injunction remains in effect.
DACA, meanwhile, shields undocumented immigrants who entered the US before the age of 16 and have resided in the country since 2010 from deportation for two years, allowing them to apply for a work permit. That program can remain in effect, but the 2014 expansion, which would have made more people eligible and expanded the time length of the deferral from two years to three years, cannot go into effect under the lower court's injunction.
In June, the justices split 4–4 on the question of whether Obama's executive actions creating the Deferred Action for Parents of Americans (DAPA) program and expanding the Deferred Action For Childhood Arrivals (DACA) program were constitutional.
That decision meant that a lower court's preliminary injunction against DAPA and the expanded DACA would remain in effect, keeping the programs on hold.
The Obama administration filed a petition at the Supreme Court for rehearing in July, asking the justices to reconsider the case. With Monday's order, they declined to do so.
The case will now move forward in the lower courts and, in theory, the issue could make its way back to the Supreme Court in the future should the next president continue to the actions, but Monday's denial ended the Obama administration's last real shot at implementing the program under his watch.
The denial was one of hundreds of such denials of petitions announced on Monday morning, the first day of the Supreme Court's new term.

This past week, the justices met to consider all of the petitions that had come in for review over the summer, announcing on Sept. 29 that they would be hearing nine new cases — bringing the total for the term to 40.