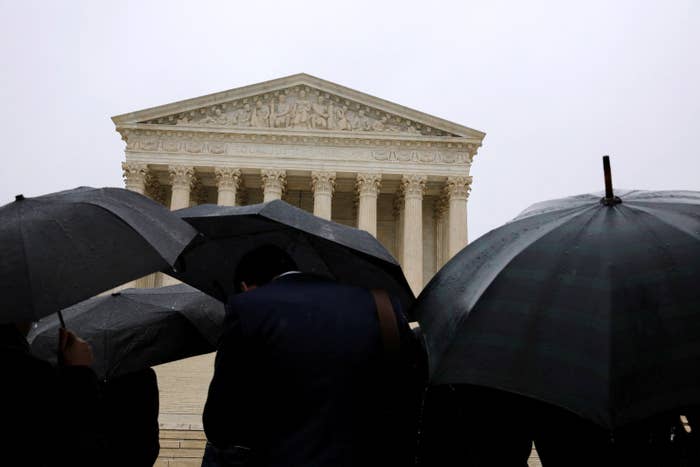 WASHINGTON — Ohio voters will not have the "Golden Week" — when people could register to vote and cast an early vote at the same time — restored for this fall's election, following an order from the Supreme Court on Tuesday.
Ohio Democrats had filed the lawsuit challenging a law that eliminated Golden Week. That lawsuit initially resulted in a trial court ruling in their favor — a decision later reversed by the 6th Circuit Court of Appeals. That ruling led Ohio Democrats, represented by Marc Elias, to ask the Supreme Court to put the appeals court ruling on hold — a move that would have restored Golden Week this fall — while they sought to appeal that decision.
The Supreme Court denied the request in a brief order that gave no insight into the justices' reasoning. There were no noted dissents to the order.
Ohio Secretary of State John Husted, who had defended the law ending the Golden Week, called the litigation challenging Ohio's voting laws "wasteful" in a statement.
"This issue has been dragged through multiple court rooms over the course of several years and every time, it has been sent back with the same message: Ohio's laws are fair and constitutional," Husted said in a statement. "Ohioans want an efficient and secure election and it is time for these wasteful lawsuits to end."