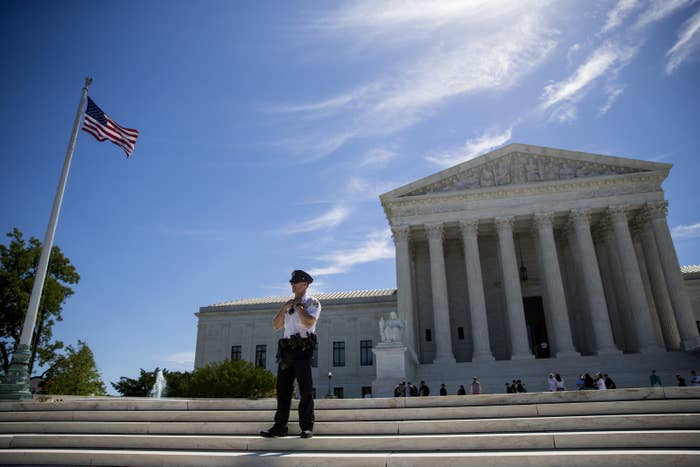 The Supreme Court will allow the Trump administration to keep blocking a large group of would-be refugees from entering the US during the 120-day halt to the refugee program under President Trump's travel ban executive order.
Hawaii had successfully argued to lower courts that the group of approximately 24,000 people — would-be refugees who have received assurances of support from resettlement agencies — were the type of people intended to be exempt from President Trump's travel and refugee ban under a June order from the Supreme Court.
The justices exempted those with a "credible claim of a bona fide relationship" to a US person or entity from the refugee ban, which affects those from anywhere in the world, and the 90-day travel ban from six Muslim-majority countries.
The fight between the government and lawyers for Hawaii, which is challenging the executive order, over the summer has focused on what constitutes a "bona fide relationship."
On Monday, the Justice Department asked the Supreme Court to stay the part of an order from the US Court of Appeals for the Ninth Circuit that would have allowed would-be refugees with assurances to travel to the US during the refugee ban, which is slated to end Oct. 27 under the terms of the executive order. The Justice Department has stated that approximately 24,000 refugees have such assurances currently.
Hawaii opposed the request, but the court granted the stay in a one-sentence order on Tuesday afternoon.
The justices are due to hear arguments over the legality and constitutionality of Trump's executive order on Oct. 10, in the second week of the court's new term.