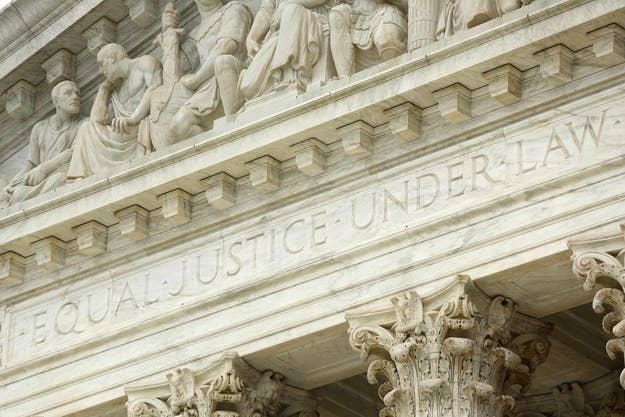 WASHINGTON — The Supreme Court on Friday evening denied Florida's request to stop same-sex couples from marrying during the state's appeal of a federal case challenging the state's ban on such marriages.
The decision, absent some unexpected development, means that same-sex couples will be able to marry beginning January 6.
Under the trial court's order striking down the ban as unconstitutional, the injunction was stayed — or put on hold — until the end of the day January 5. Florida Attorney General Pam Bondi has appealed the ruling striking down the ban, but also asked higher courts to keep the trial court's order on hold during that appeal.
The 11th Circuit had rejected Florida's request and, on Friday evening, the Supreme Court did as well. Justice Clarence Thomas, who hears such applications from the 11th Circuit, referred the matter to the full court, which then denied the request.
Both Thomas and Justice Antonin Scalia, the brief order noted, would have granted the request. The two previously have noted that they would grant such stay requests during appeals of other marriage ban cases.
The request has been watched by advocates on both sides of the issue because it comes as the Supreme Court is weighing whether to hear any of several marriage cases pending before the justices. This also was the first time in recent months that the justices have been asked to weigh in on whether same-sex couples could marry in a state while an appeal was pending in a state where the federal appeals court has not yet ruled on the merits of a constitutional challenge to a marriage ban.
Although the justices have allowed same-sex couples to marry during appeals in several states, from Alaska to South Carolina, the cases all involved appeals pending in states where a higher court already had found a similar ban to be unconstitutional. Florida, in contrast, is in the 11th Circuit, which is yet to rule on the issue.
While the decision from the Supreme Court has no bearing, technically, on the issue of whether marriage ban such as Florida's are constitutional, it does show a growing comfort with the justices to allowing same-sex couples to marry before they themselves have resolved the issue definitively.
A year ago, when same-sex couples began marrying in Utah, for example, the Supreme Court weighed in a few weeks after the marriages started — issuing a stay while the appeals court considered the issue.
Now, less than a year later, only two justices announced that they would have granted Florida's stay request.
Florida Attorney General Pam Bondi issued a statement following the ruling, acknowledging "the stay will end on January 5."