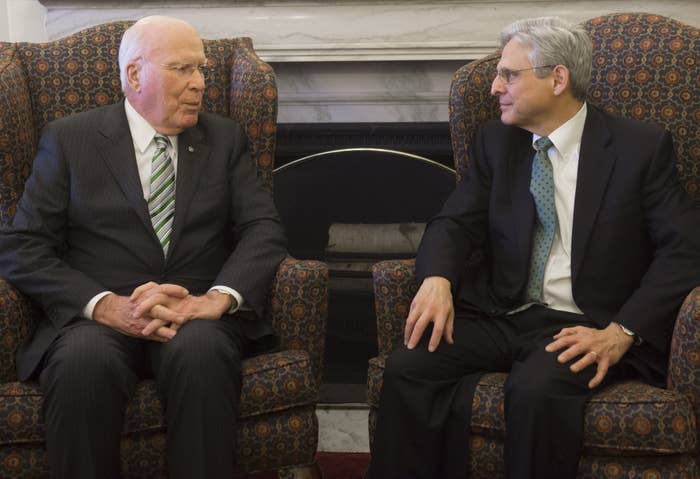 WASHINGTON — Democrats on the Senate Judiciary Committee urged the Senate's Republican leadership to "reconsider" their position on President Obama's Supreme Court nominee and called for a Senate floor vote on confirmation on May 25.
In a letter sent to Senate Majority Leader Mitch McConnell and Senate Judiciary Committee Chair Chuck Grassley, the nine Democrats on the committee lay out a timeline for consideration of Obama's nominee, D.C. Circuit Court of Appeals Chief Judge Merrick Garland, based on "the average confirmation schedule for nominees since 1975."
According to those averages, Democrats state that hearings for Garland should begin April 27, with a vote of the Judiciary Committee on May 12.
McConnell and Grassley, however, have said that there will not be hearings or a vote on Obama's selection.
In the letter, Democrats push back, writing, "Since Committee hearings began in 1916, every pending Supreme Court nominee has received a hearing, except nine nominees who were all confirmed within 11 days."