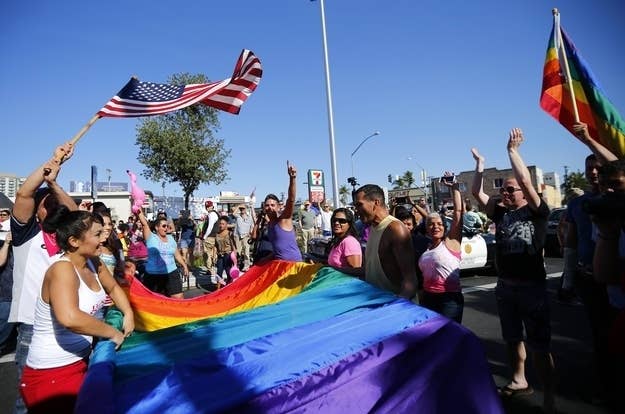 Folks in San Diego had celebrated when the Supreme Court dismissed the appeal of California's Proposition 8 in June, which led state officials to announce a few days later that same-sex couples again are allowed to marry in California.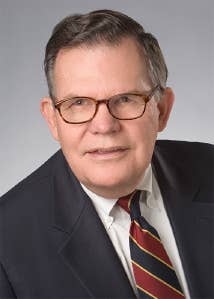 But, the San Diego County clerk, Ernest Dronenburg, disagreed with that decision, so he sued Gov. Jerry Brown and Attorney General Kamala Harris.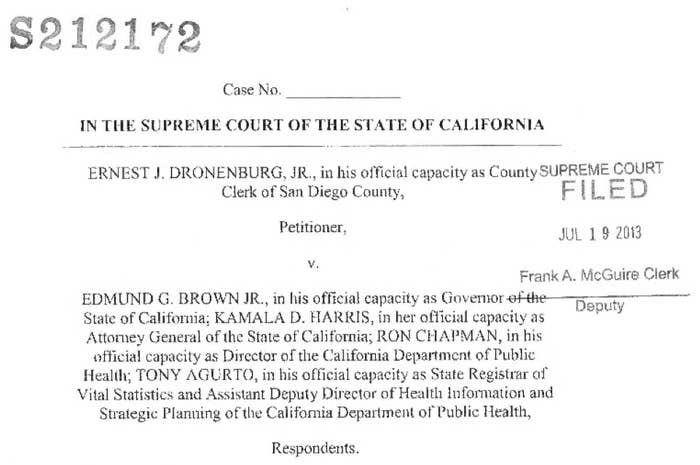 Especially Harris. Because, Twitter.

The tweet in evidence.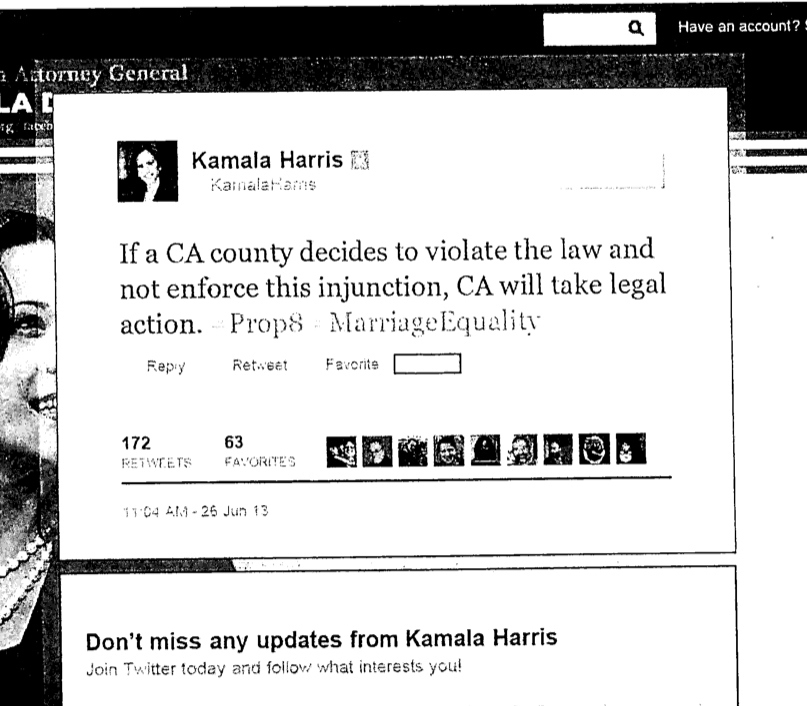 Dronenburg, though, says they can't do that.

Because he is forced to marry gay couples, Dronenberg told the Supreme Court he is suffering.

So, he's asked the justices to order everyone to stop, including an order that he stop.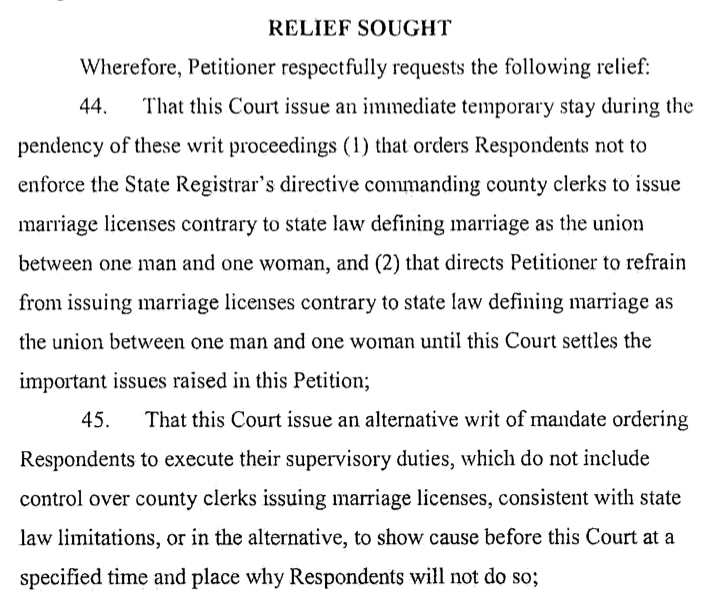 Harris responded quickly, with a brief statement that said, basically, "No way."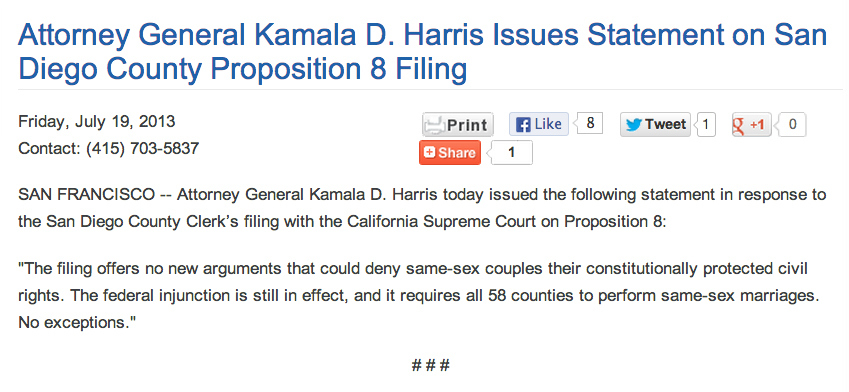 Oh, and the rest of the county's leadership said they had no clue this was happening, according to the San Diego Union-Tribune.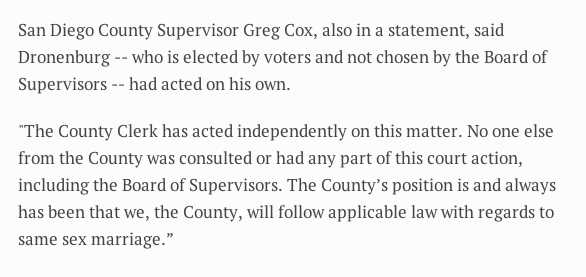 The California Supreme Court wants to hear responses to the request by Monday morning, and then a reply from Dronenburg by Tuesday morning.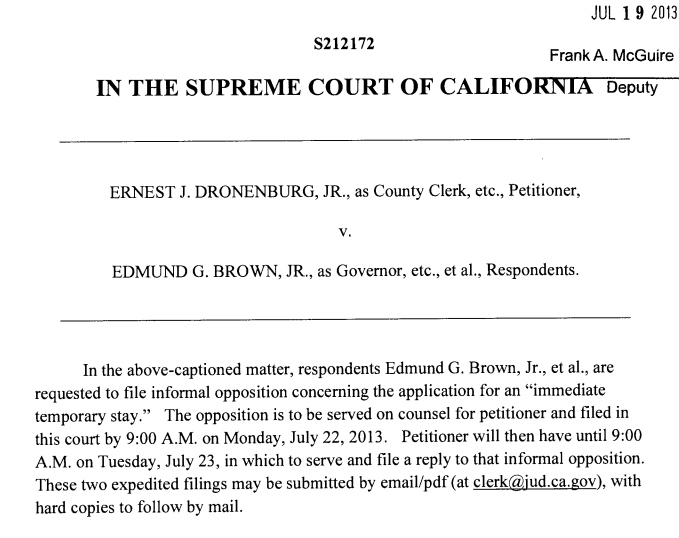 Then, in the coming weeks, they'll deal with the other issues — as they are doing in the other challenge to marriage equality mounted by the supporters of Proposition 8.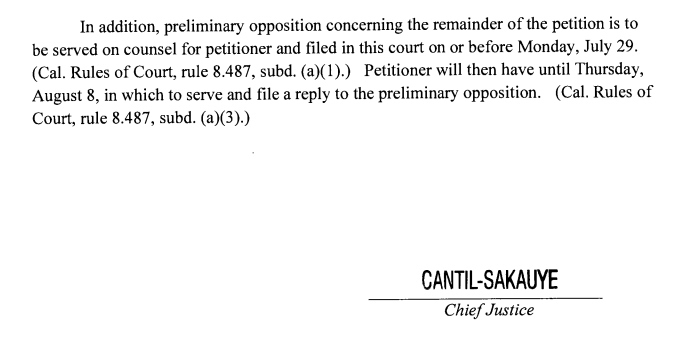 Update: Dronenburg says 19 of his fellow county clerks will be filing similar requests on Monday.