Quickly And Quietly, Rep. Jared Polis Just Created A New LGBT Rights Bill
A changed religious exemption.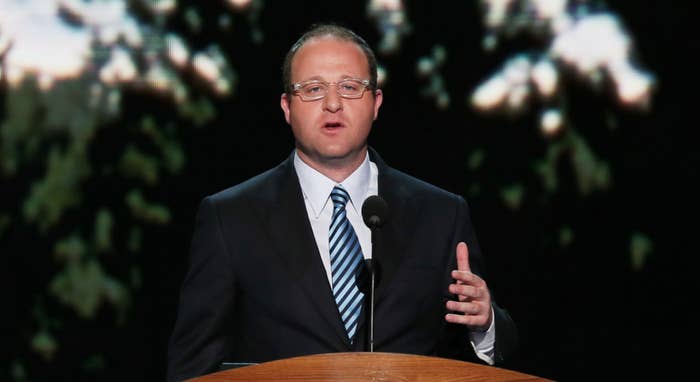 WASHINGTON — The lead House sponsor of the Employment Non-Discrimination Act has quietly rewritten the legislation to narrow the religious exemption in the LGBT rights bill sitting in the House.
The move comes in the context of an effort to force a vote on the bill in the Republican-led House through a process called a discharge petition. Although it's been an uphill battle, Rep. Jared Polis filed a resolution a month ago that would force the House to consider and vote upon the version of ENDA that was passed this past fall by the Senate.
That version of ENDA, however, has a broad religious exemption that has led several LGBT organizations to drop their support for the bill. Even organizations that did not explicitly withdraw their support for the bill, including the Human Rights Campaign, made it clear that they wanted the religious exemption to be narrowed before the bill becomes law.
Following that uproar, Polis on Tuesday — and without public comment — introduced a second version of the measure that would amend the religious exemption to treat sexual orientation and gender identity discrimination "in the same manner as is required with respect to discrimination based on race, color, sex and national origin under" Title VII of the Civil Rights Act.
Even with regards to religious corporations, associations, or educational institutions, in other words, sexual orientation and gender identity discrimination would be treated the same as discrimination based on race, color, sex, and national origin.
The resolution isn't expected to move forward in this Congress, as it would require support from all of the Democrats in the House plus 19 Republicans to pass. One of the lead House Republican supporters of ENDA, Rep. Ileana Ros-Lehtinen, has said she opposes the discharge petition route.
The quick and unexpected movement on the religious exemption language, however, shows that the debate over the exemption has moved outside of the LGBT advocates and is now a clear debate even among lawmakers. The filing of legislation with a narrowed religious exemption is the strongest action any lawmaker with any say in the bill itself has taken to show that he or she agrees with the concerns about the exemption.
Polis' move also comes after President Obama, on Monday, signed an executive order barring federal contractors from discriminating on the basis of sexual orientation and gender identity. The order contained no religious exemption beyond those provided for under previous orders.
An email to Polis' office seeking comment on the introduction of the new resolution was not immediately returned.
Regarding the filed resolution, Polis spokesman Dan Turrentine told BuzzFeed, "A number of different options are under consideration by Mr. Polis. This is not the first rule he has dropped on this topic as he considers various options for passing."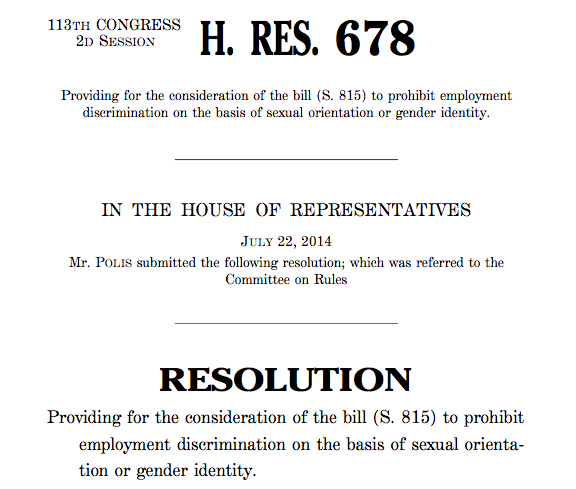 The amended religious exemption in the July resolution: