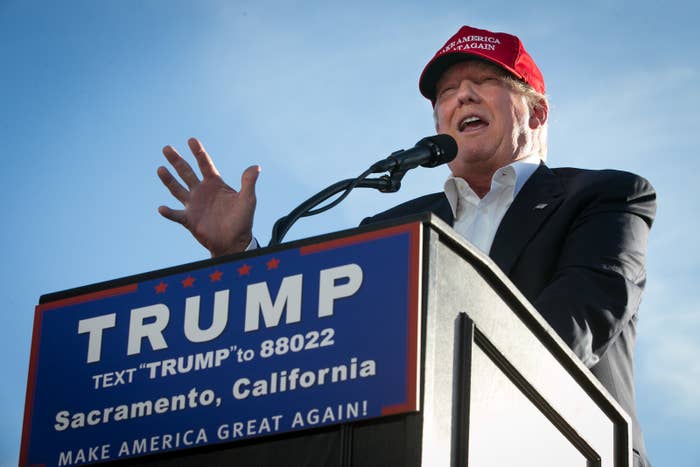 WASHINGTON — In the wake of Donald Trump's continued attacks on the Mexican heritage of a federal judge in California overseeing a lawsuit pending against Trump University, prominent lawyers in the state are starting to speak out.
In an interview with the Wall Street Journal on Thursday, Trump continued with prior ethnicity-based criticism of U.S. District Court Judge Gonzalo Curiel, saying the judge has "an absolute conflict" in the case because he is "of Mexican heritage" and belongs to a Latino lawyers' association.
"That is a truly outrageous, baseless and egregiously offensive position," Theodore Boutrous Jr., a partner with Gibson Dunn & Crutcher and global co-chair of the firm's litigation practice, told BuzzFeed News.

"Throughout our history as a country, courts have repeatedly rejected such unfounded attacks on judges based on their race, ethnicity, gender, religion, and sexual orientation," Boutrous said. "It's the last sad refuge of a biased litigant who thinks he is going to lose a case. It's un-American."
Trump, in the Wall Street Journal interview, claimed, "I'm building a wall. It's an inherent conflict of interest."
Eugene Volokh, a law professor at UCLA and prominent libertarian academic, scoffed at the claim, explaining to BuzzFeed News why Trump's approach "can't be the law."
"Trump's theory is, apparently, that anyone can get any judge disqualified for 'conflict of interest' just by saying things that the judge finds offensive enough," Volokh wrote. "Don't like the Jewish judge on your case? Say things that are critical of Jews, and now the judge presumably has to step aside because of a conflict of interest. Don't like the female judge? Say things that women tend to find offensive. Don't like the judge who was a Republican activist? Say nasty things about Republicans."
That just doesn't work, he continued. "For obvious reasons, that is not the law, because it can't be the law. Judges can't be disqualified from a case because of their ethnicity, or because of their ideology, or because you say things that are offensive to them or their ethnic group."