Obama's Failure To Mention LGBT Workers' Bill Angers Advocates
The president's State of the Union address didn't mention the Employment Non-Discrimination Act or the sought-after executive order to ban LGBT discrimination by federal contractors. "The longer the president waits the more damage LGBT people will face," one advocate said.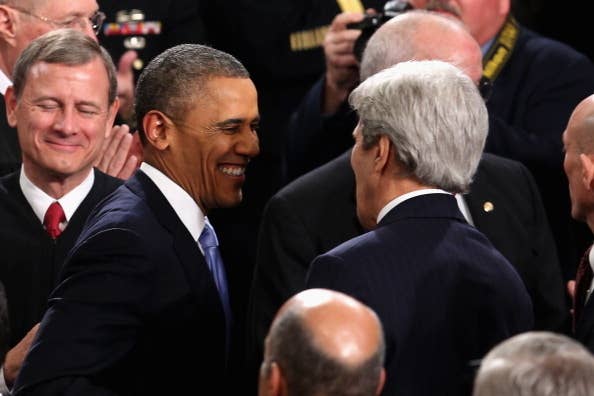 In the White House fact sheets about tonight's State of the Union, the White House included this line about LGBT workers and the Employment Non-Discrimination Act:

But, this is as close as President Obama got to mentioning the bill, at the very end of his speech: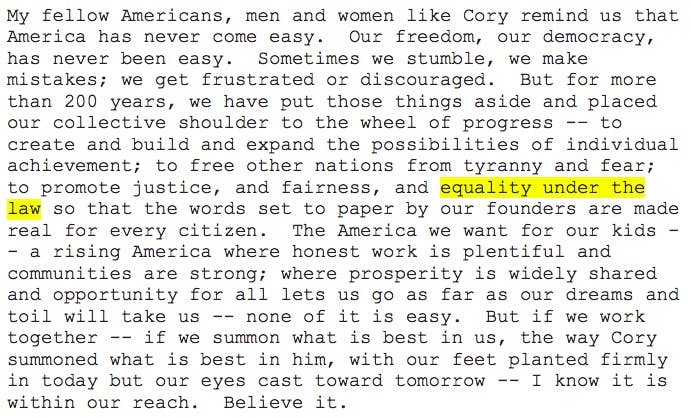 He did briefly mention marriage equality:

And believing in equality ... as shown at the Olympics:

But there was no mention of ENDA, which was passed late last year by the Senate and is stalled in the House, or of the proposed executive order to ban federal contractors from discriminating on the basis of sexual orientation or gender identity.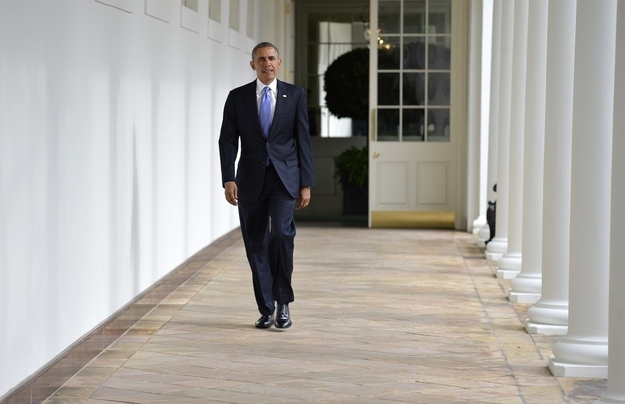 There was mention of federal contractors, though, regarding a minimum wage hike — along with a renewed call for congressional action on the minimum wage: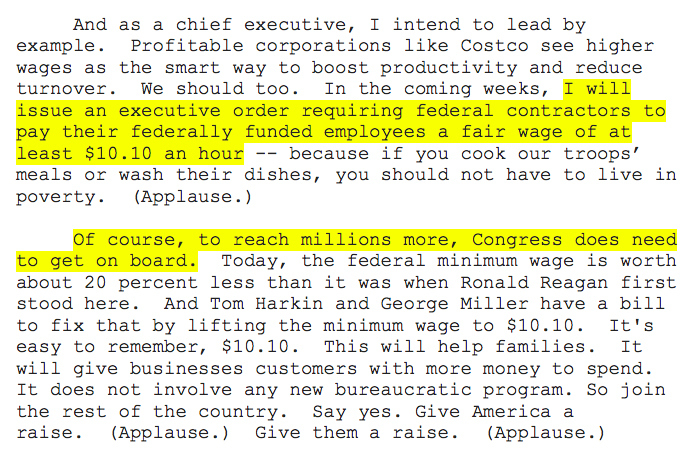 Asked after the speech whether the absence of ENDA was an accident, White House spokesman Shin Inouye told BuzzFeed:

Human Rights Campaign president Chad Griffin, an organization that has supported Obama and at whose events Obama has spoken, was not happy: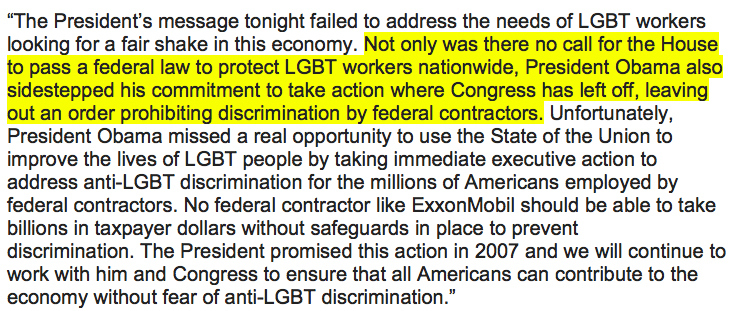 From the right, Log Cabin Republicans executive director Gregory Angelo similarly criticized Obama's silence on the issue:

Criticism also came from the left-leaning National Gay & Lesbian Task Force's executive director, Rea Carey:

And from the workplace-focused LGBT group, Freedom to Work, whose founder Tico Almeida said: