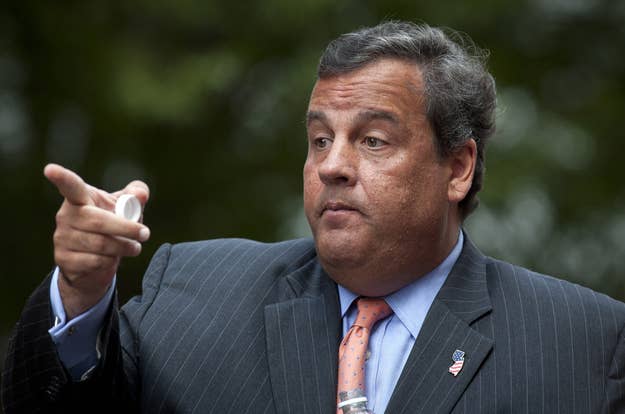 WASHINGTON — The New Jersey judge who ordered the state to allow same-sex couples to marry beginning October 21 on Thursday refused to put her ruling on hold during Gov. Chris Christie's appeal of the ruling.
Although the Christie administration is expected to appeal this decision as well, the Thursday ruling from Judge Mary Jacobson not to grant a stay, or hold, of her earlier decision means that, absent a contrary ruling from a higher court, same-sex couples will be able to wed in New Jersey in 11 days.
"Momentum is with us," said Troy Stevenson, the executive director of the state's LGBT rights group, Garden State Equality. "All couples in New Jersey need the dignity of marriage, and they need it now. We look forward to seeing many of them, who have been denied that dignity for too long, marry in the coming weeks."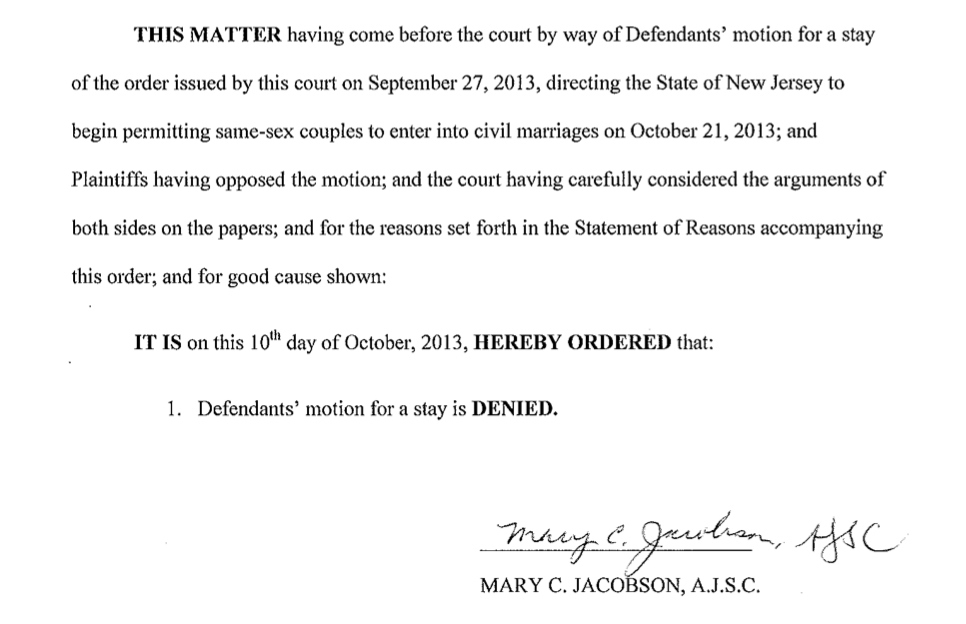 Update at 5:25 p.m.: As expected, the state will appeal the denial of a stay.
"The State will proceed to the next step by seeking a stay from the Appellate Division, while continuing to seek expedited review by the Supreme Court," New Jersey Attorney General's Office spokesman Lee Moore told BuzzFeed.
Update at 10:35 p.m.: The state's emergency request, filed by Deputy Attorney General Jean Reilly this afternoon, is for a stay of the trial court's order.
Asked what the "nature of the emergency" is, Reilly stated that "The Order below permits same-sex couples to marry in less than 3 weeks," adding that "alteration of the traditional definition of marriage would render a profound change in the public consciousness of a social institution of ancient origin."
Asked what the "irreparable harm" faced by the state if a stay is not issued would be, the Christie administration argues, "Irreparable harm results any time a lower court declares unconstitutional a statutory structure that democratically-elected representatives duly enacted."
The state is seeking "[a] stay pending resolution on appeal of the merits of the underlying constitutional issues."
Key parts of the state's emergency request for a stay: