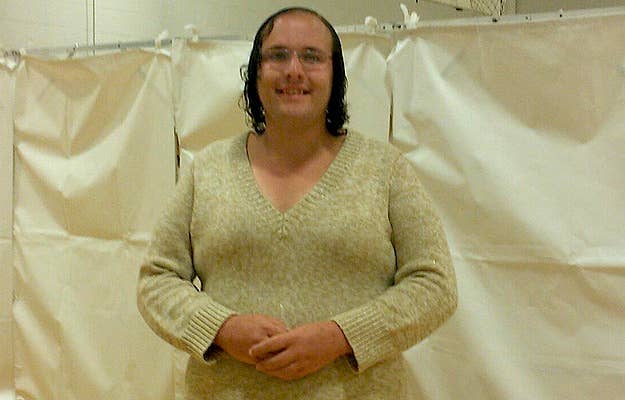 New Hampshire became the first state in the nation to elect an out transgender person to its statehouse on Tuesday, when Stacie Laughton won a seat in the New Hampshire House of Representatives.
She only will be one of 400 House members, but she told The (Nashua) Telegraph that she hoped her election would inspire others.
"I believe that at this point, the LGBT (lesbian, gay, bisexual, transgender) community will hopefully be inspired," she said. "My hope is that now maybe we'll see more people in the community running, maybe for alderman. Maybe in the next election, we'll have a senator."
Voters have never before elected an out transgender person to a state legislature or to the U.S. Congress, according to the Gay & Lesbian Victory Fund, which works to support out LGBT candidates and political appointees.
The group's vice president, Denis Dison, told BuzzFeed that a few transgender people have been elected to public office at the municipal level, but that Laughton is a trailblazer.
"We're thrilled for Stacie. This is a milestone for LGBT Americans, and an especially important achievement for the transgender community," he said on Thursday. "We're working to make sure qualified trans candidates have the training and resources they need to run and win, and we're seeing more and more take advantage of our Candidate Training program."
Regarding advancing transgender issues in the legislature, Laughton told The Telegraph, "The state needs to be welcoming and affirming and sending that message that we will be welcoming and you won't be discriminated against in New Hampshire."
As she described in an earlier interview with The Telegraph, though, that's not her primary focus.
Laughton is more focused on using the position as an opportunity to improve society: advocating for the homeless, those in low-income housing, and those with mental illnesses and physical disabilities. She also said she would like to strengthen the public school system.