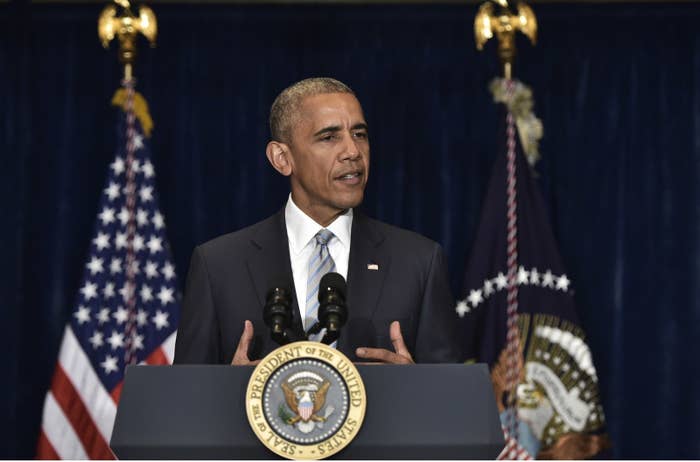 WASHINGTON — Nebraska, joined by nine other states, filed a federal lawsuit on Friday seeking to halt implementation and enforcement of the Obama administration's policies providing transgender protections under current law.
The new lawsuit echoes a lawsuit filed in May by several other states, led by Texas.

The Nebraska-led lawsuit contains many of the same claims raised in the Texas-led lawsuit, often repeating the same exact language as appeared in the Texas complaint.
Despite naming the same defendants as in the Texas-led lawsuit, however, the Nebraska-led lawsuit appears to focus on protections relating to transgender students — asserting that students have the right under federal law to use a restroom in accordance with their gender identity. Nonetheless, it does name the Education, Justice, and Labor departments, as well as the Equal Employment Opportunity Commission, as defendants and asks for relief against all of those agencies' transgender-inclusive policies.
Nebraska's attorney general, Douglas Peterson, is joined in the suit against the Obama administration by the attorneys general of Arkansas, Kansas, Michigan, Montana, North Dakota, Ohio, South Carolina, South Dakota, and Wyoming.
The lawsuit has been assigned to be heard by U.S. District Court Judge John Gerrard, nominated to the bench by President Obama in 2012. Gerrard previously had served as a justice of the Nebraska Supreme Court.

The complaint claims that the Obama administration's policies — finding that existing sex discrimination protections include protections against gender identity-based discrimination — were not implemented properly under the Administrative Procedure Act and, regardless of that, are "substantively unlawful" interpretations of existing law.
The one argument advanced in the Texas-led lawsuit that is not found in Friday's filing led by Nebraska is a claim that the Obama administration policies violate the sovereign immunity of the states.
Earlier this week, the 13 states involved in the Texas-led lawsuit filed a request in that case for the federal judge overseeing that case to issue a preliminary injunction halting enforcement of the policies in advance of the coming school year.
Several lawsuits also are pending in North Carolina over the anti-transgender provision of HB 2, which prohibits people from using public restrooms that don't correspond to their birth certificates, effectively barring many transgender people from using the restroom that corresponds with their gender identity. Gov. Pat McCrory is defending the law and has filed a lawsuit against the Obama administration over its opposition to the law's provision.