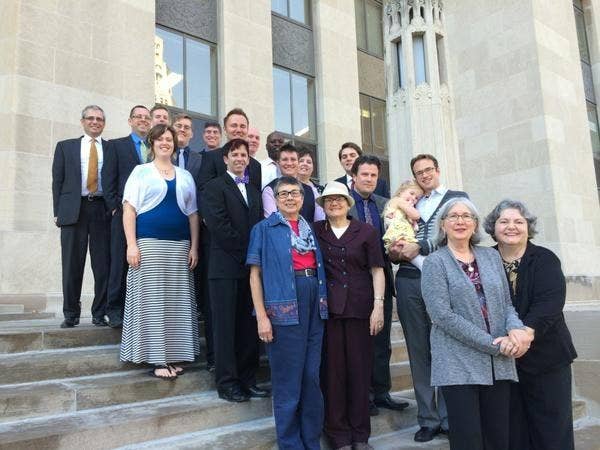 WASHINGTON — Missouri must recognize the marriages of same-sex couples that were granted elsewhere, state Judge Dale Youngs ruled on Friday.
"[T]o the extent these laws prohibit plaintiffs' legally contracted marriages from other states from being recognized here, they are wholly irrational, do not rest upon any reasonable basis, and are purely arbitrary," Youngs wrote.
The ruling followed a hearing in September on the case, which was brought by 10 same-sex couples represented by the American Civil Liberties Union.
"Missouri has finally recognized our couples' marriages as being no different from any other marriage," Tony Rothert, legal director of the ACLU of Missouri, said in a statement.
"As of right now, the injunction and order requiring the state to recognize marriages entered into in other jurisdiction is in effect," Rothert told BuzzFeed News.
As for whether state officials will appeal, he said that he would not be surprised if they do appeal, but added, "We hope that they will accept this disposition."
Asked for comment, a spokesperson from the Missouri Attorney General's Office said only that the office is reviewing the ruling.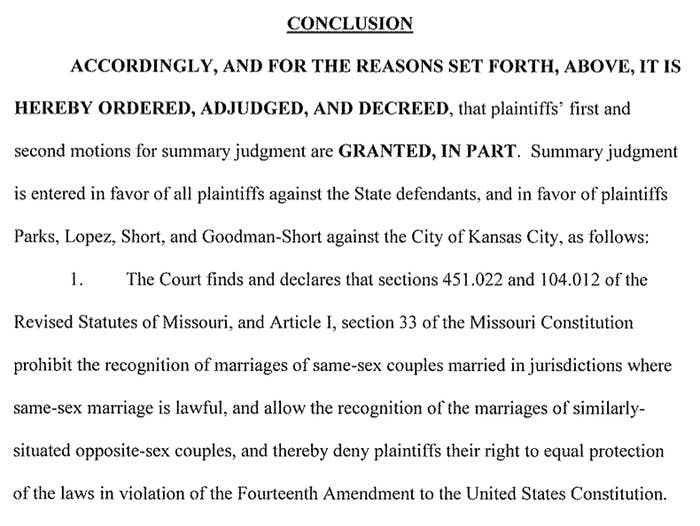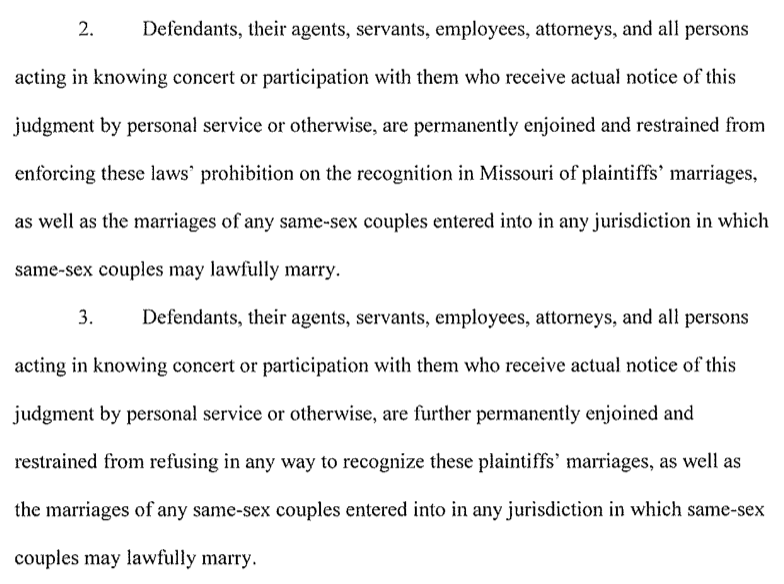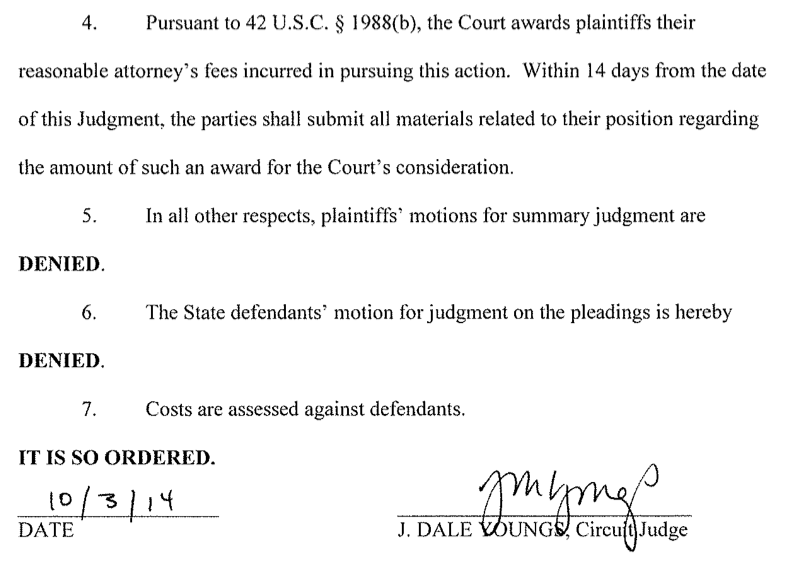 Missouri Attorney General Chris Koster announced in a statement on Monday that the state will not appeal the state court marriage recognition ruling. He specifically noted Monday's Supreme Court decision not to hear any of the then-pending federal court marriage appeals, adding, "Missouri's future will be one of inclusion, not exclusion."