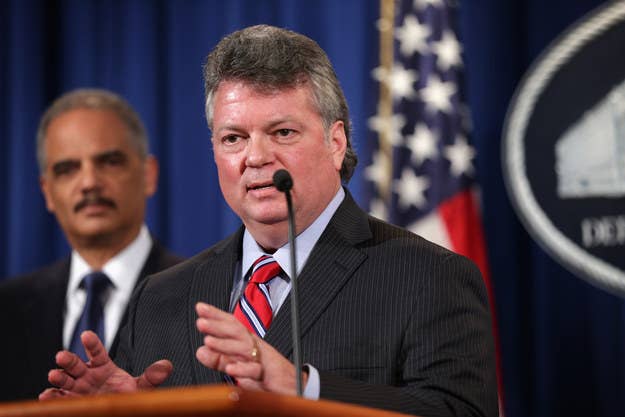 WASHINGTON — Mississippi Gov. Phil Bryant and Attorney General Jim Hood believe the state's ban on adoptions by same-sex couples remains constitutional — even in the aftermath of the Supreme Court's recent marriage rulings — the two men asserted in federal court late last week.
Hood, a Democrat, states that the same-sex couples who brought the lawsuit challenging the Mississippi provision banning them from adopting children together "are not likely to succeed" in their constitutional challenge to the provision in question, Section 93-17-3(5).
The provision, adopted in 2000, states simply: "Adoption by couples of the same gender is prohibited." The couples are seeking a preliminary injunction, stopping "the relevant government officials from enforcing the Mississippi Adoption Ban as it applies to them."
The state's response, filed on Sept. 11, argues primarily that the couples cannot succeed because the parties sued — Bryant, a Republican; Hood; and Mississippi Department of Human Services Executive Director Richard Berry — are not responsible for granting adoptions in the state.
More than halfway through the filing, though, Hood spends three pages detailing how the plaintiffs' "constitutional claims lack merit."
In seeking the preliminary injunction, the couples' lawyers — led by Paul Weiss's Roberta Kaplan — argued, "The Supreme Court has now left no ambiguity: gay couples must be granted the same 'equal dignity in the eyes of the law' as straight couples. The same principles and reasoning that animated Obergefell and Windsor apply with equal force and effect here."
In opposing the motion for the preliminary injunction, however, Hood says that "over-extend[s]" those cases.
"While the Supreme Court's decisions in Obergefell v. Hodges and United States v. Windsor recently established that the federal and state governments must recognize valid same sex marriages, and states must license them, over-extending those decisions to purportedly invalidate Section 93-17-3(5) through a preliminary injunction would be entirely inappropriate," Hood argued.
Then, he goes further, arguing that not only would such a ruling be over-extending Obergefell and Windsor but also that a 2004 appellate decision upholding Florida's prior ban on gay adoption — known as Lofton — is applicable today to this case.
"For the same reasons Lofton rejected the plaintiffs' Fourteenth Amendment challenges to Florida's statute, the movants lack a substantial likelihood of success on the merits here," Hood writes.
Hood quotes approvingly from the Lofton ruling — which was decided on January 28, 2004, before same-sex couples could marry anywhere in the country — throughout the ruling:

Similarly, Hood wrote, "Here, the Mississippi Legislature has concluded that dual-gender parenting is preferable and should be encouraged where possible by prohibiting adoption by same-gender couples."