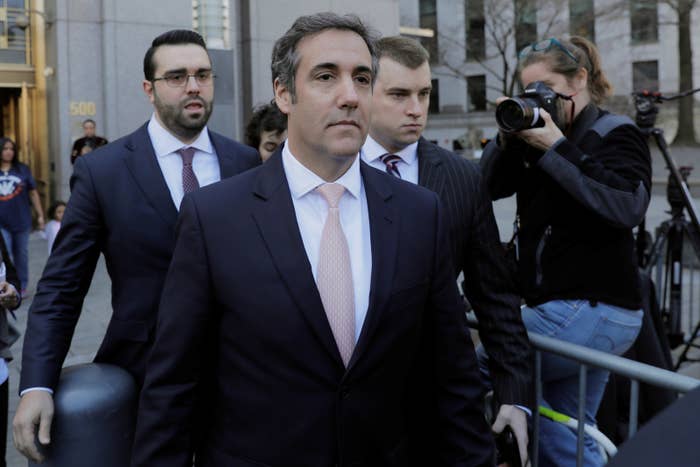 The company that President Donald Trump's longtime lawyer, Michael Cohen, set up to pay Stormy Daniels in October 2016 was later used as a payment vehicle for companies doing business with Cohen — including from those seeking what one company called "insights into understanding the new administration."
One of those companies is linked to a firm owned by a Russian oligarch, although a lawyer for the US company denied that the oligarch, Viktor Vekselberg, funded or was involved in the payments.
The news burst into public when Daniels' lawyer, Michael Avenatti, released a trove of information Tuesday afternoon on Twitter.
The Avenatti report alleges that four companies — Columbus Nova LLC, Novartis Investments SARL, AT&T, and Korea Aerospace Industries Ltd. — paid a total of nearly $1.25 million to Essential Consultants, the company Cohen created, from early 2017 to early 2018. The New York Times reported that it reviewed financial records that confirmed the payments.
Neither Cohen nor any of his lawyers responded to a request for comment on the purported payments. White House spokespeople also did not respond to a request for comment.
The attention in Avenatti's report is focused on Columbus Nova LLC, an investment firm run by Andrew Intrater that is linked to Renova Group, a company owned by Russian oligarch Vekselberg. Vekselberg, a one-time business associate of Commerce Secretary Wilbur Ross, was sanctioned last month by the Trump administration as retaliation for Russian election meddling.
Intrater, for his part, earlier had donated $250,000 to Trump's inauguration fund, Mother Jones reported.
The New York Times reported recently that Vekselberg was questioned by special counsel Robert Mueller's investigators about two months ago, and CNN confirmed that on Tuesday — adding the news that he was questioned specifically regarding the payments to Cohen's company.
Columbus Nova, the Avenatti report claims, paid approximately $500,000 to Essential Consultants.

"Columbus Nova is a management company solely owned and controlled by Americans. After the inauguration, the firm hired Michael Cohen as a business consultant regarding potential sources of capital and potential investments in real estate and other ventures," Columbus Nova's attorney, Richard Owens of Latham & Watkins, said in a statement provided to BuzzFeed News.
"Reports today that Viktor Vekselberg used Columbus Nova as a conduit for payments to Michael Cohen are false. The claim that Viktor Vekselberg was involved or provided any funding for Columbus Nova's engagement of Michael Cohen is patently untrue," Owens continued. "Neither Viktor Vekselberg nor anyone else other than Columbus Nova's owners were involved in the decision to hire Cohen or provided funding for his engagement."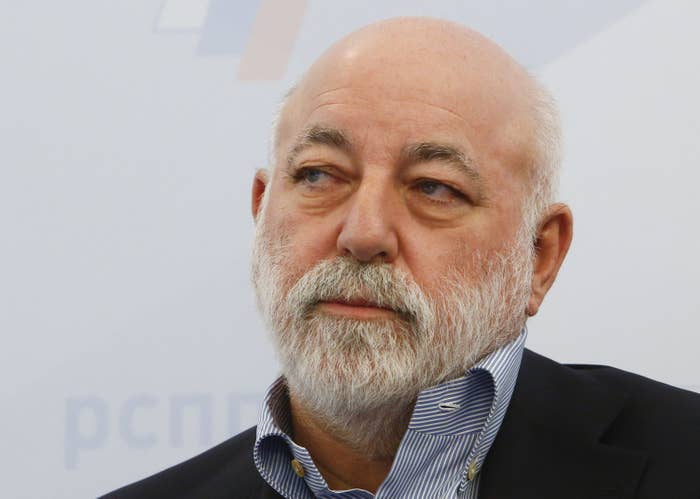 AT&T also confirmed that it had hired Cohen's company.
"Essential Consultants was one of several firms we engaged in early 2017 to provide insights into understanding the new administration. They did no legal or lobbying work for us, and the contract ended in December 2017."

Avenatti's report claims AT&T paid $200,000 to Essential Consultants, but AT&T did not confirm that amount. In the last quarter of 2017 when AT&T paid Cohen's company for "insights" into the new administration, it also spent $3.6 million on lobbying.

A Novartis spokesperson did not confirm the payments or any agreement — but it did tell BuzzFeed News that "any agreements with Essential Consultants were entered before our current CEO taking office in February of this year and have expired."
Novartis's current CEO, Vas Narasimhan, was among executives who reportedly had dinner with Trump when the president went to Davos to speak earlier this year.
Novartis, which according to Avenatti's document paid the company nearly $400,000, spent $1.7 million in that same quarter on lobbying.

Attempts to reach Korea Aerospace Industries Ltd. were unsuccessful.

Tarini Parti contributed to this report.