Marriage Equality Comes To Montana, Federal Judge Rules
"This injunction shall take effect immediately.
A federal judge struck down Montana's ban on same-sex couples' marriages on Wednesday afternoon, days after canceling a hearing previously scheduled in the case.
The order stopping state officials from enforcing the ban takes effect immediately, meaning same-sex couples can apply immediately for marriage licenses there.
Montana is the last state within the 9th Circuit Court of Appeals in which same-sex couples can marry, fallout from an October decision by the appeals court holding Nevada and Idaho's marriage bans unconstitutional. Since then, Arizona and Alaska bans have also been struck down.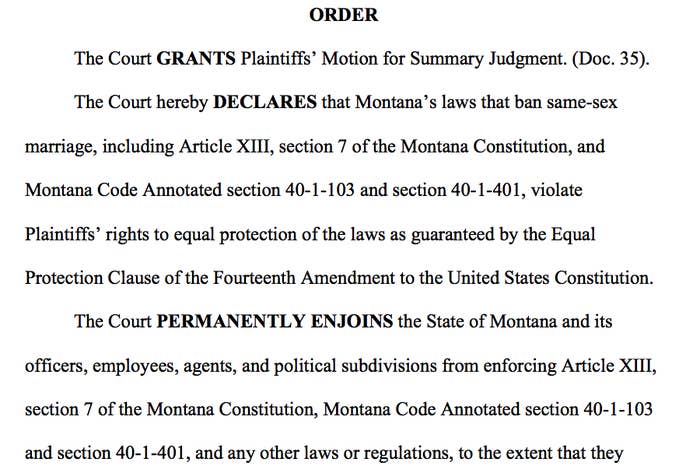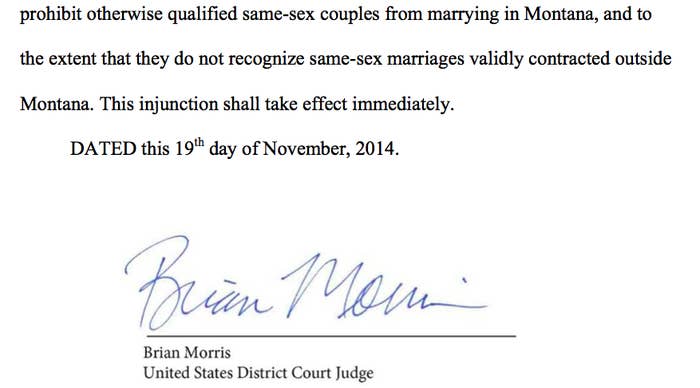 Download PDF