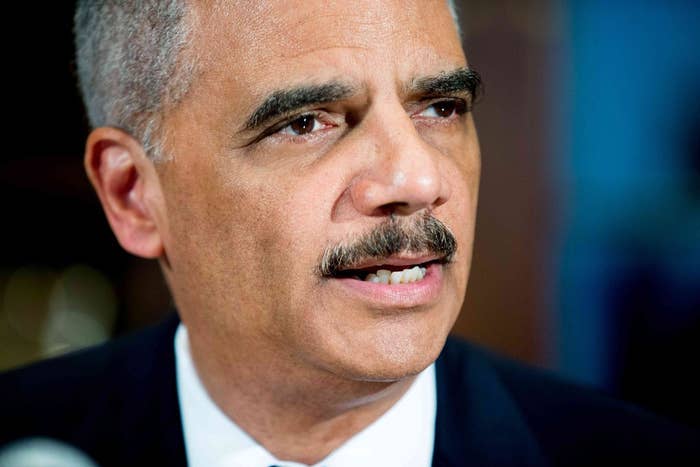 WASHINGTON — The Justice Department on Monday filed a lawsuit against Southeastern Oklahoma State University, alleging that the school discriminated against a transgender professor in violation of the Civil Rights Act of 1964.
The case is the first time the Justice Department sued an entity alleging that the sex discrimination ban in Title VII of the historic civil rights legislation protects transgender people from discrimination.
In December 2014, Attorney General Eric Holder announced that the department would use that interpretation — advocated for since 2012 by the Equal Employment Opportunity Commission, an independent agency that is charged with investigating private discrimination claims — going forward.
Since then, the Justice Department has filed a "statement of interest" in a since-settled lawsuit between Saks Fifth Avenue and a former employee in which it advocated for the interpretation. But the lawsuit against Southeastern Oklahoma State University and the Regional University System of Oklahoma marks the first time the Justice Department itself has filed a lawsuit alleging that anti-transgender discrimination would violate Title VII.
In the lawsuit, Justice Department lawyers claim that the university denied the promotion and tenure application of Rachel Tudor, a transgender woman, during the 2009-2010 academic year and refused to allow her to re-apply the following year because she is transgender. The lawsuit also claims that the university's actions in the 2010-2011 academic year were retaliation because she had filed a complaint with the Department of Education after the university's actions the previous year.
In addition to Monday's Justice Department lawsuit, the EEOC also has two pending lawsuits against private companies alleging anti-transgender discrimination claims.