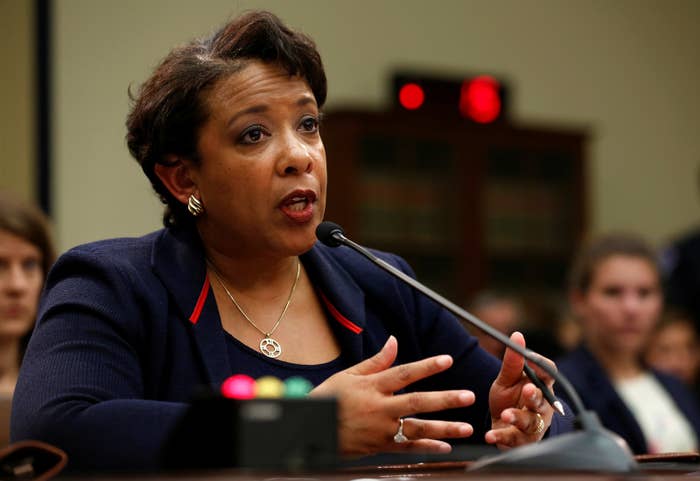 WASHINGTON — The Justice Department strongly defended the Obama administration's pro-transgender policies in federal court in Texas on Wednesday, urging the court to deny the request by Texas and several other states to put those policies on hold nationwide.
The Wednesday filing was another step in the lawsuit filed in May by Texas and a dozen other states against the Obama administration's policies. The states have asked for a preliminary injunction, putting those policies on hold across the country while the lawsuit can be resolved.
The Justice Department's opposition to the request was expected, but nonetheless showed how the administration — as it has done in its lawsuit against North Carolina — stands ready to explain and advocate for its position that anti-transgender discrimination is a type of sex discrimination that is illegal under existing civil rights laws. Among the laws specifically at issue are Title VII of the Civil Rights Act of 1964 — governing discrimination in the workplace — and Title IX of the Education Amendments of 1972 — governing discrimination in schools.
The states challenging the Obama administration's interpretation "have entirely failed to establish that they are entitled to preliminary relief," lawyers for the Justice Department wrote on Wednesday, going on to detail how — in the administration's view — the states have failed to show that they face "irreparable harm" if the court denies the injunction request or that they are likely to succeed in the lawsuit itself.
Even if the court agrees that an injunction is appropriate, department lawyers argue that the injunction should be limited to the states within the Fifth Circuit, where the case was filed.
A nationwide injunction — as requested by the plaintiffs — "would violate fundamental principles of judicial comity," the Justice Department lawyers argue, by suggesting that the federal district court in Texas could issue an order "purporting to supersede" a recent decision of the 4th Circuit Court of Appeals regarding the Title IX guidance and other federal appeals courts' decisions regarding Title VII.
Earlier Wednesday, as BuzzFeed News reported, a dozen states and Washington, D.C. — led by Washington state — filed an amici curiae (friends of the court) brief in the case, similarly opposing the request for a preliminary injunction.
Also on Wednesday, the New York City Public Advocate and several LGBT legal groups also filed amicus briefs opposing the injunction request.