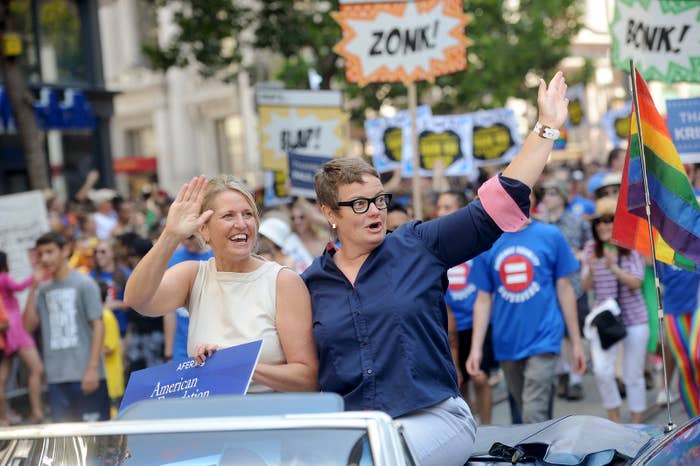 A federal judge on Wednesday denied a request to unseal — and, hence, make public — the video tape recordings of the 2010 trial over California's Proposition 8 marriage amendment at this time.
In the decision, however, US District Judge William Orrick also ruled that the tapes will be released on Aug. 12, 2020 — a decade after the initial judgment was entered in the case that led to marriage equality in the state — unless the proponents of the initiative "show compelling reasons for the seal to remain in place for an additional period of time" by earlier that year.
The tapes were recorded by US District Judge Vaughn Walker, who oversaw the case over the constitutionality of the 2008 amendment but has since retired. After the Supreme Court halted the planned simulcast of the trial to several other courts, Walker had stated that he would still record the trial but that the tapes were for his use — and "not for public broadcasting or televising."
Since the trial ended, however, there have been multiple court fights over whether and when the tapes — now "an undeniably important historical record," as Orrick wrote in Wednesday's order — would be made public.
The current fight was brought by KQED and backed by the plaintiffs in the marriage case, as well as the City and County of San Francisco. California, the named defendant in the original case, did not oppose the motion.
The proponents of Proposition 8, as at trial in 2010, were left opposing the motion alone.