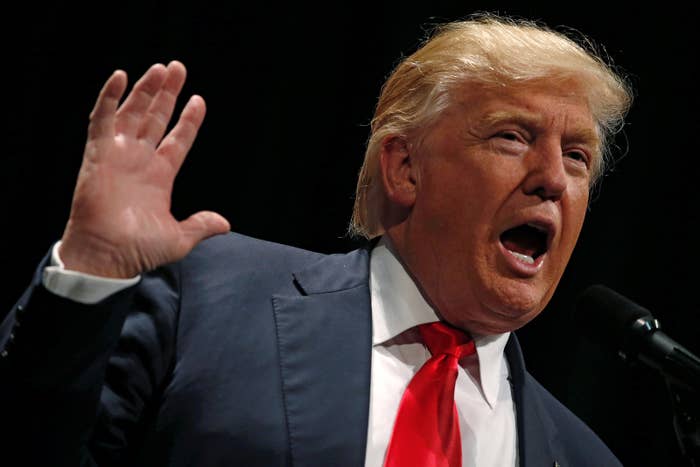 WASHINGTON — Following reports that Donald Trump said Wednesday that "stop and frisk" in New York City "worked incredibly well," the former federal judge who ruled the tactic unconstitutional in 2013 struck back — calling it "destructive" in comments to BuzzFeed News.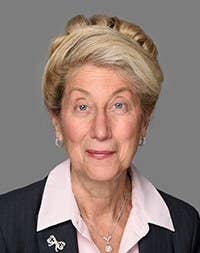 "Stop and frisk was not beneficial," former US District Court Judge Shira Scheindlin wrote in an email on Wednesday afternoon. "[I]t was destructive."
In comments made to Sean Hannity on Wednesday, Trump reportedly backed the policy, saying he would "do stop-and-frisk" as president to help stop violence in black communities. "We did it in New York, it worked incredibly well," Trump said, adding, "In New York City it was so incredible, the way it worked."
Scheindlin ruled in 2013 that the policy violated the Fourth Amendment's protection against unreasonable searches and seizures and the Fourteenth Amendment's guarantee of equal protection of the laws. Later that year, the 2nd Circuit Court of Appeals removed Scheindlin from the case because, the appeals court ruled, her "appearance of impartiality may reasonably be questioned" due to comments she made at a court hearing and in media reports about the case. "[R]eassignment," the appeals court held, "is advisable to preserve the appearance of justice."
Although the city — under former Mayor Michael Bloomberg — had appealed Scheindlin's decision, the city reversed course following the election of New York City Mayor Bill de Blasio, dropping its appeal of Scheindlin's ruling. Since then, the city ended the stop-and-frisk tactic and a court-appointed monitor is overseeing the city's implementation of reforms to the challenged police policies.
In the wake of Trump's reported comments, Scheindlin — who has since retired from the bench is now of counsel at Stroock & Stroock & Lavan LLP — explained to BuzzFeed News why she still calls the practice of stop-and-frisk "destructive" today.
"When stops decreased from a high of 685,000 to 2011 to a low of [approximately] 22,000 today, crime did not rise at all — in fact it decreased a bit," she explained. "Also no subsequent law enforcement action was taken against nearly 90% of all those stopped in 2011, which shows the stops were not based on the required reasonable suspicion of criminal activity."
"In short, the overstopping in many communities harmed the relationship between the people and the police," she wrote of the policy. "Cooperation has now improved due to positive efforts by police to work with the community not against it."
UPDATE
In a statement provided to BuzzFeed News, Trump campaign spokesperson Jason Miller said, "Concerned about the ongoing, tragic violence in Chicago, Mr. Trump, along with many other Americans, believes that 'stop and frisk,' used successfully in New York City during the administration of Mayor Giuliani, saved lives and reduced crime. Mr. Trump believes that a locally tailored version of 'stop and frisk' should be used in Chicago to help reduce the city's skyrocketing violence and make our Chicago safe again."