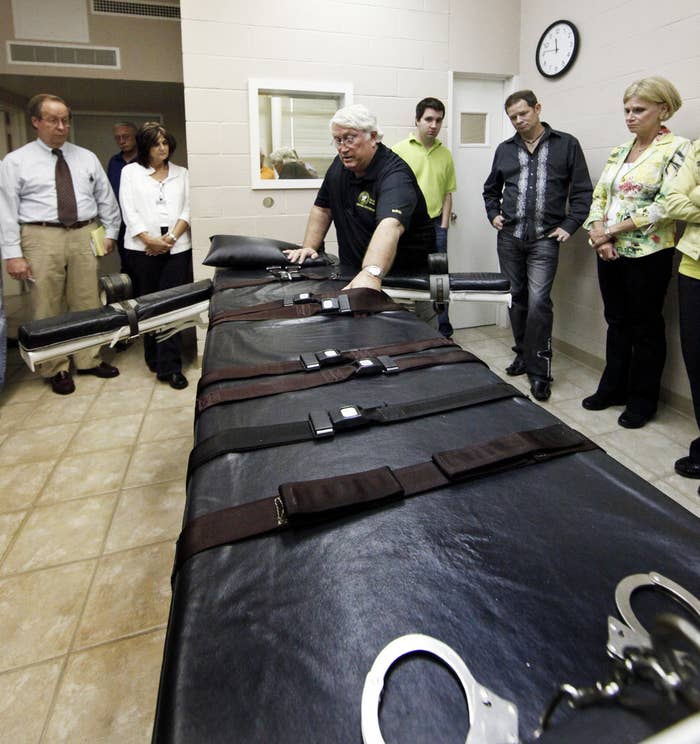 WASHINGTON — A federal judge on Tuesday approved Louisiana officials' request that a stay on executions in the state be extended into 2018.
The delay was approved by U.S. District Court Judge James J. Brady in ongoing litigation brought by two death row inmates, Jessie Hoffman and Christopher Sepulvado.
The state had filed the unopposed request earlier in the day on Tuesday. Although Brady's approval of the order is dated Tuesday, it was not posted on the court's docket until Wednesday.
Prior to this week's order, all proceedings in the case had been on hold through July 11, 2016.
"Counsel were in agreement that a continuance of the stay for another year was appropriate," attorneys for the state wrote. However, "given that a twelve month stay would put all parties back in the position of dealing with a legislative session and possible conflicts resulting from same, it would be prudent to extend the stay for eighteen months or until approximately January 8, 2018."
Brady granted the request, extending the stay through Jan. 8, 2018, on which date he scheduled a status conference in the case.
The lawsuit, initially brought in 2012, has been on hold since early 2014, with the stay of the case having been extended several times. In January 2014, Brady had denied the state's motion to dismiss the case, holding that Hoffman and Sepulvado stated several claims in their complaint that, while they might not ultimately succeed, are "plausible on its face." Brady allowed Eighth Amendment and equal protection claims brought by the inmates regarding the state's lethal injection protocol and a claim seeking protections giving them access to the courts to proceed to trial.
Louisiana has only held two executions in the past 15 years, the most recent in 2010. As of Jan. 1, however, the state had more than 80 people on death row.
While the case currently only includes two of those people, others could join the challenge if the state attempted to set an execution date for them.