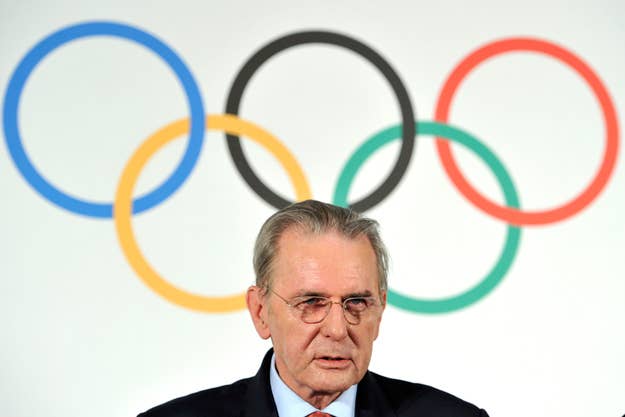 WASHINGTON — The International Olympic Committee announced Friday that Russian officials told the committee that anti-LGBT legislation recently passed in Russia "will not affect those attending or taking part in the Games."
The announcement from the body responsible for selecting the Russian city of Sochi to host the 2014 Winter Olympics came at the end of a week of heavy criticism of Russia's anti-LGBT "propaganda" law and other anti-LGBT laws there — a week that included calls for boycotts of the Olympics and growing calls for American boycotts of Russian products.
The news, initially reported by Russian media outlet, R-Sport, was later confirmed by USA Today and given the following statement from the IOC:
"The IOC has received assurances from the highest level of government in Russia that the legislation will not affect those attending or taking part in the Games.

"This legislation has just been passed into law and it remains to be seen whether and how it will be implemented, particularly as regards the Games in Sochi. As a sporting organization, what we can do is to continue to work to ensure that the Games can take place without discrimination against athletes, officials, spectators and the media.

"The International Olympic Committee is clear that sport is a human right and should be available to all regardless of race, sex or sexual orientation. The Games themselves should be open to all, free of discrimination, and that applies to spectators, officials, media and of course athletes. We would oppose in the strongest terms any move that would jeopardise this principle."
The Human Rights Campaign quickly dismissed the statement, however, with president Chad Griffin saying, "Mere verbal assurances from the Russian government that foreigners will be exempt from their repressive laws are not enough. The IOC must obtain ironclad written assurance from President Putin."
Going even further, Griffin added, "But more importantly, they should be advocating for the safety of all LGBT people in Russia, not simply those visiting for the Olympics. Rescinding this heinous law must be our collective goal."
The law, signed by Russian President Vladimir Putin in June, allows for fines and even for the temporary jailing of foreigners for "[p]romotion of non-traditional sexual relations." Although the law claims a focus on protecting minors, the breadth of the law — and early attempts at enforcement of it — includes virtually all pro-LGBT activity in the country.