House LGBT Equality Caucus Staffs Up In Pursuit Of Ambitious Agenda
With a record number of out LGBT lawmakers, the caucus is aiming to change the Hill — and the country.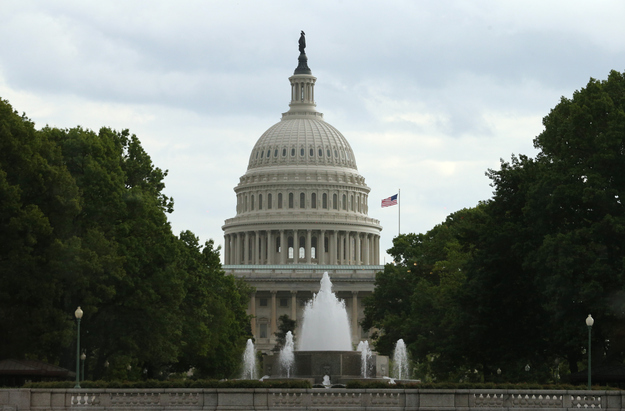 WASHINGTON — Six out of 435 may not seem like much, but in the House of Representatives that represents the largest class of out LGBT lawmakers in the history of the lower chamber.
It also has meant that the LGBT Equality Caucus, started in 2008, is taking on a larger role in an institution steeped in tradition.
Rep. David Cicilline, only in his third year in Congress, is the second-longest-serving out House member. In an interview with BuzzFeed, he noted the changes in the membership — but also looked toward bigger goals for the caucus.
"We obviously have grown as a caucus in terms of the co-chairs, the openly gay members of Congress. We now have six people in the House — and obviously, one in the Senate," Cicilline said. "What this year marks is not just that we're here but that we're here in a big enough number that we have a real caucus, with staff, so that now the work that we're doing can be supported in our efforts to push LGBT legislation, to do outreach and education, to be a coordinating force for all of the co-chairs, to be a central point of contact for the community and so that we'll be able to speak as a united voice on important issues."
The caucus co-chairs meet every other week to discuss their agenda, and now they have a small full-time staff to help get it implemented, including a new executive director, as well as a full-time fellowship position sponsored by the Gay and Lesbian Victory Institute with funding from the David Bohnett Foundation.
For LGBT people, he said, the changes "mean that the power of our community in advancing full equality for members of the LGBT community is enhanced because we're growing in size and sophistication and [able to] improve and expand our educational opportunities, our professional outreach, our ability to press hard on the issues that are important to the caucus in a really professional way."
That executive director, Brad Jacklin, came to the caucus from the LGBT nonprofit world, having worked for the National Gay and Lesbian Task Force prior to being hired by the caucus in March.
"Having a paid staffer and the full-time fellow from the Victory Institute, through the Bohnett Foundation, definitely increases the capacity to do … education," Jacklin said. "In addition, providing assistance to the six co-chairs and the vice-chairs and other members who want to work on LGBT issues. As we were preparing to drop bills like [the Student Non-Discrimination Act] and [Employment Non-Discrimination Act], I was working with Congressman Polis' office pretty regularly to collect and encourage co-sponsors, answer questions about changes in the legislation, working with advocates on the outside … as a liaison to the six co-chairs as appropriate."
Chuck Wolfe, the head of the Gay & Lesbian Victory Fund and Victory Institute, told BuzzFeed of his organization's support, that "[i]t was important for [them] to get involved in supporting the work of the out members of Congress who lead the LGBT Equality Caucus" because it will "pay dividends when pro-equality legislation is considered. We're especially proud to partner with the David Bohnett Foundation to send the first-ever Victory Congressional Fellow to work with the Caucus for the next year."
The fellow, Blake Jelley, only started this past week, but he will be with the caucus for the next year to assist Jacklin, the co-chairs, and the other members with their efforts.
Rep. Mark Pocan, who won election to now-Sen. Tammy Baldwin's seat in the House this past November, said he already sees the changed organization of the caucus at work. "Instead of each office reaching out to other organizations, doing the other outreach to leadership and other offices on every single LGBT issue, we have a single point of contact now. What that means is we can really make it simpler for both groups on the outside as well as people within Congress, to know, to kind of centralize some of the efforts we're working on," he said Monday.
Although Pocan said that efforts would be aimed more squarely at passing pro-LGBT legislation under Democratic leadership, he pointed to how the increased membership of the caucus — currently at 108 — improves LGBT rights efforts regardless, meeting at the nexus of that ideological perspective and the pragmatic one.
"We have more ways to reach out to more members by having a bigger caucus. We're all uniquely different types of elected leaders. I'm a married member, which allows me to talk about things in a different way," he said, noting that he's talked with some members, primarily, as a small business owner before moving on to discuss any LGBT issues. "You've got now, more ways to try to bring people on board with equality by talking to people in a way that they can understand."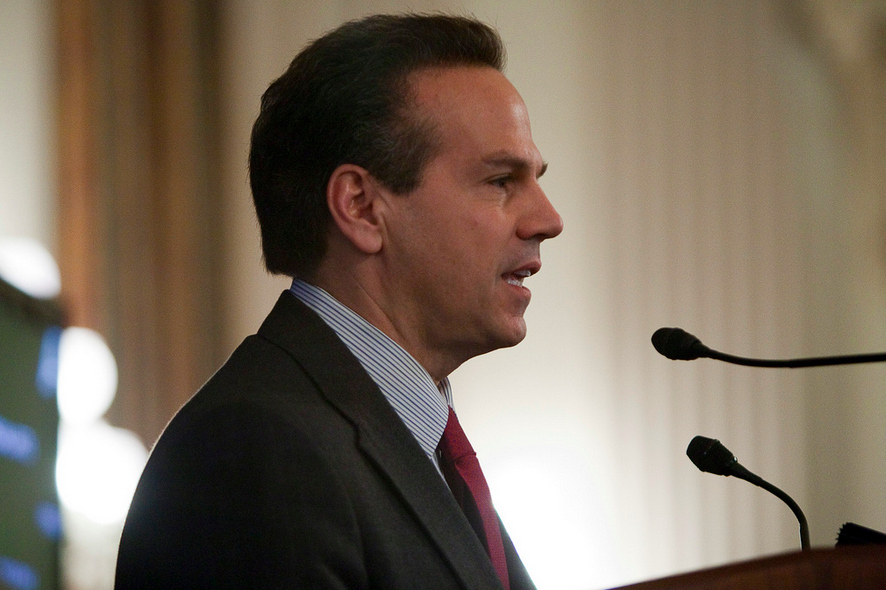 Rep. Mark Takano, first elected in 2012, pointed to another aspect of the changed makeup of the co-chairs, noting, "Even more evidence of this change is the fact that many of the newly elected LGBT members were not elected from typical gay-supporting communities — like San Francisco, West Hollywood, or New York — but instead communities like Tempe, Arizona; Madison, Wisconsin; White Plains, New York; and my hometown of Riverside, California."
Jacklin also noted a simple fact today that was not even thought of 30 years ago: "This is the first time that we've had all of the out members of Congress… who were elected as openly LGBT."
With that increased out membership and the increased overall membership of the caucus — who Cicilline explained must "have made a commitment to support both… repeal of [the Defense of Marriage Act] and the enactment of ENDA" — Jacklin said this year's caucus changes, including his hire, are "building off of the work that Congressman Frank and Congresswoman Baldwin — Senator Baldwin now — laid down when they started the caucus back in 2008."
As Jacklin put it, "Having a caucus that … is more professionalized presents the opportunity for us to raise the profile of LGBT issues in the House of Representatives."
Although the caucus is bipartisan, when asked if Rep. Ileana Ros-Lehtinen — who is vigorously and very personally pro-LGBT — is the only member of the GOP in the caucus, Jacklin's response was both simple and telling: "At present, she is the only Republican member, yes."
Pocan, a liberal Democrat, was hopeful it would not stay that way: "We are the party that has been at the forefront of the movement for equality. I think, though, as times change — and, as senators have changed just recently — I think people are starting to catch up to where the public is at. This is clearly a case where the public is providing the leadership on this, and elected officials are slowly engaging and following along."
Cicilline agreed, summing up his view of the aims of the caucus by expressing his view of where he sees the country — and the Congress — going.
"Over time, it will become clear that you can't actually survive in American politics if you don't fundamentally believe in equality," he said. "The question is: Over what period of time do we arrive at that place? But I think we have a responsibility of pushing as hard as we can from our side in Congress and then we have the community working all across the country, pressing on their side, and I think together we're going to move as fast as we can to get people to realize this is a basic American value — believing in equality for all Americans."