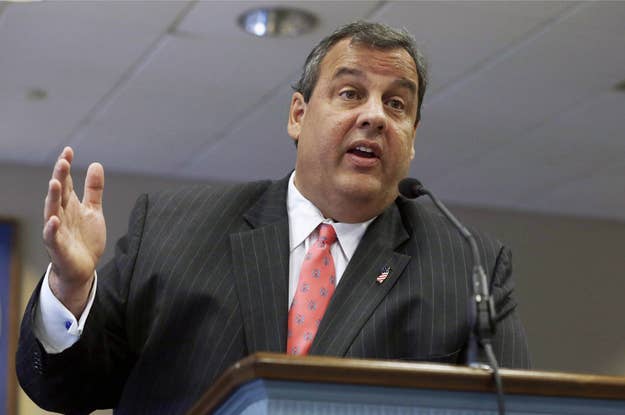 WASHINGTON — New Jersey Gov. Chris Christie has signed legislation banning efforts to change people's sexual orientation Monday, leading LGBT advocates to push the governor to go even further and support marriage equality.
"In a signing note accompanying the bill obtained by The Associated Press that will be made public Monday, Christie says he believes people are born gay and homosexuality is not a sin," the Associated Press reported Monday morning. The Record's Melissa Hayes later confirmed from the governor that he had signed the bill.
"We hope that his realization, that there is nothing wrong with our LGBT youth — and that there is nothing about them that needs to be fixed — will lead to a further evolution," Garden State Equality Executive Director Troy Stevenson said in a statement.
The bill, directed at minors, is the second of its type in the nation. The first, passed in California, is currently facing a court challenge. Advocates from Garden State Equality, New Jersey's LGBT rights advocacy group, say the New Jersey legislation was crafted to avoid the questions underlying that litigation.
The high-profile governor, whose 2016 presidential plans are a topic of regular speculation, is in the midst of a reelection campaign in which a veto would have been used by his Democrat opponent, state Sen. Barbara Buono.
Before his signing note itself was even made public, however, Garden State Equality made clear that it hoped the news would be a first step toward Christie reversing his position on marriage equality. In 2012, he vetoed marriage equality legislation passed by the legislature.
In addition to praising the lawmakers who "championed" the bill, Stevenson said, "We also commend the Governor for signing this legislation, and we hope he is true to his word. ... It is our truest hope that the Governor will realize as the majority of the legislature and a super majority of the New Jersey public have realized, that the best way to ensure our LGBT youth are protected from the abuse of being ostracized, is to provide them with equality. We must provide all NJ youth with acceptance, with hope for the future and yes, the promise of the dignity to marry the person that they love."
Update at 11:45 a.m.: Gov. Christie's office has released his signing statement for the bill. Although the signing statement does not, as the AP reported, include comments about Christie's personal views about whether people are born gay, a news release announcing the signing stated, "Previously, the Governor has stated that he opposes conversion therapy, and his action on this bill is consistent with his belief that people are born gay and homosexuality is not a sin." The release points to an interview Christie had previously with Piers Morgan, the relevant clip from which the governor's office posted on YouTube this past week.
Additionally, Liberty Counsel announced in its own statement that it will file a lawsuit seeking to block the law from going into effect.
Gov. Christie's Signing Statement: