Republican House Candidate Distances Himself From Paul Ryan
Massachusetts Republican Richard Tisei says his opponent is misleading voters by claiming he supported the Ryan plan. A moderate outlier or a canary in the coal mine?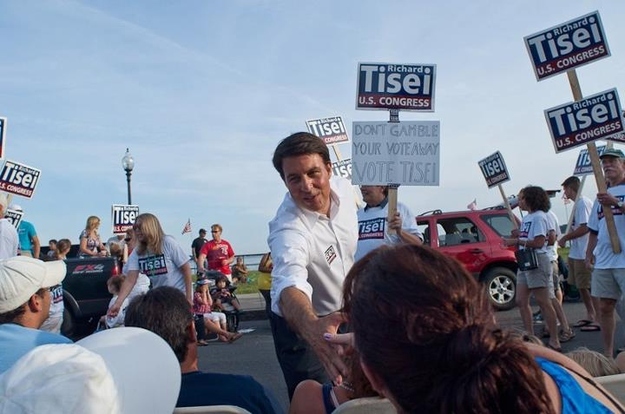 A moderate Republican running in liberal Massachusetts appears to be the first congressional candidate distancing himself from today's selection of Wisconsin Rep. Paul Ryan to join Mitt Romney as his vice presidential nominee.
Richard Tisei, an out gay Republican, is taking on Rep. John Tierney in Massachusetts, and both support marriage equality — something on which they both differ from Romney and Ryan.
But that's not all. In a statement issued following today's announcement, Tisei said:
Congressman Ryan, whether one agrees with him on every issue or not, is a serious politician who sees our country's economic problems in clear terms. I don't agree with him - or anyone else - on every single issue. I do believe that it's critical that we have leaders from both parties who aren't in denial about the problems we face and who are determined to resolve them.

Today, you'll hear (yet, again) from John Tierney that I supported the Ryan plan. Ask him for his source, next time you hear it. As a matter of fact, I said that it was a "good starting point for discussion," just as the President's Simpson-Bowles Commission was a good starting point for discussion. Unfortunately, both John Tierney and the President have ignored the Commission and have spent their days making cheap political points in decrying the Ryan plan.