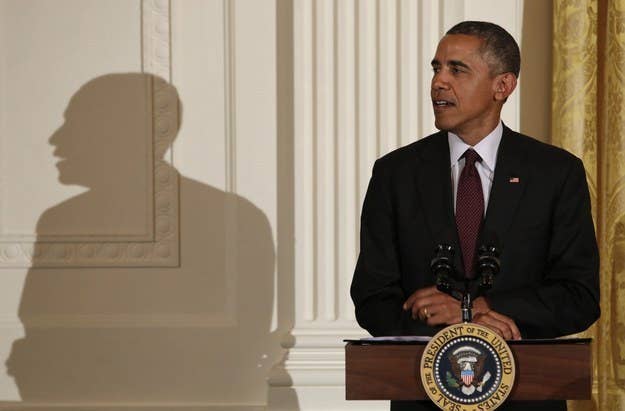 WASHINGTON — The federal government on Tuesday ordered federal employee health insurers to include transition-related health coverage for transgender employees in their plans.
The change was made through the Office of Personnel Management's issuance of a new "carrier letter" — instructions to federal health plan participating insurers — with no accompanying news release.
"Effective January 1, 2016, no carrier participating in the Federal Employees Health Benefits Program may have a general exclusion of services, drugs or supplies related to gender transition or 'sex transformations,'" the letter stated. "This letter clarifies OPM's earlier guidance recognizing the evolving professional consensus that treatment may be medically necessary to address a diagnosis of gender dysphoria" — the medical diagnosis that corresponds with seeking treatment for being transgender.
The move came two months after an OPM spokesperson told BuzzFeed News that no such decision would be made until the fall.
A year ago, OPM told carriers it had ended its ban on covering such services — but it did not require such coverage at that time. BuzzFeed Editor-in-Chief Ben Smith asked President Obama about the issue in February. A month later, OPM "strongly encourage[d]" plans to include transition-related coverage, but, again, did not require it.
Now — the day before President Obama is to host LGBT advocates at the White House for an LGBT pride month reception — the coverage is a requirement for all federal health plans, effective the start of 2016.
Advocates who have been pressing the administration for change celebrated the news. "With today's announcement, transgender federal employees can now access health care that is so fundamental to their well-being and, in the long-term, will make transgender employees happier and more productive workers," National Center for Transgender Equality Executive Director Mara Keisling said in a statement.
Emily Prince, a lawyer who writes and often speaks out about treatment of transgender federal employees like herself, has been pressing for Tuesday's move — particularly after being told by her own insurer that her transition-related health claim would not be accepted.
"I'm cheered by today's announcement, and I'm glad to have helped push OPM to end its discriminatory ban on coverage for transition-related care," Prince told BuzzFeed News. "While we wait for this decision to go into effect, OPM still has to deal with the consequences of its past discrimination, and we need to watch closely to make certain that Federal employees truly have access to transition-related care next year."
Keisling added a second question about implementation of the change, noting, "We know that plans will still try to exclude some necessary services, and we will keep pushing to eliminate all insurance discrimination against trans people."
The carrier letter: