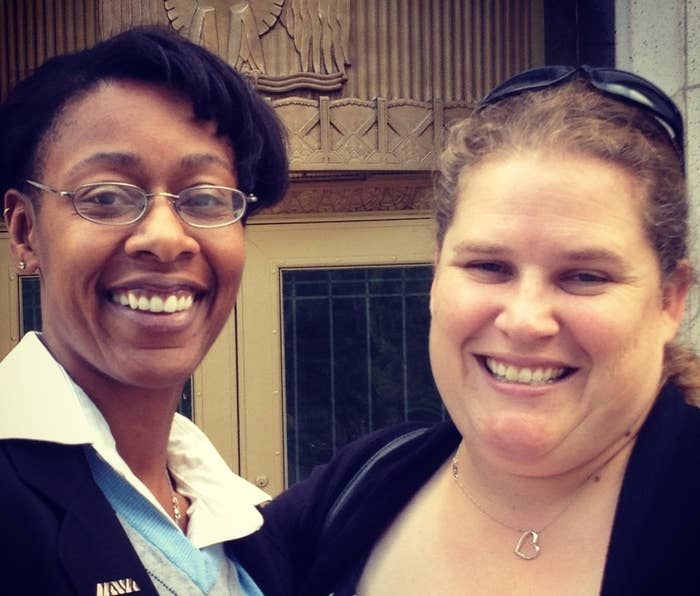 WASHINGTON — A federal judge in California on Thursday found that, as with the ban on federal recognition of same-sex couples' marriages, federal veterans' benefits laws that limit those benefits to opposite-sex spouses are unconstitutional.
Finding no rational basis for the definitions in Title 38 of the U.S. Code that limit provision of veterans' benefits to opposite-sex couples, Judge Consuelo B. Marshall found those statutes unconstitutional — echoing the Supreme Court's ruling earlier this summer striking down part of the Defense of Marriage Act.
Specifically, Marshall found:
The Court finds that the exclusion of spouses in same-sex marriages from veterans' benefits is not rationally related to the goal of gender equality. ...

The denial of benefits to spouses in same-sex marriages is not rationally related to any of these military purposes.

Additionally, Title 38 is not rationally related to the military's commitment to caring for and providing for veteran families.
Marshall concluded, "Title 38 is unconstitutional under rational basis scrutiny," specifically barring the government from enforcing either the DOMA marriage definition, also challenged in the case, or the two statutory definitions at issue in Title 38 "to deny recognition of Plaintiffs' marriage recognized by the state of California."
The case was brought on behalf of plaintiffs Tracey and Maggie Cooper-Harris by the Southern Poverty Law Center in February 2012. Tracey Cooper-Harris served in the Army for about 12 years — deployed and having served in Iraq, among other places — and completed her service and received an honorable discharge in 2003.
The American Military Partner Association president, Stephen Peters, said in a statement, "Title 38 clearly violated the constitutional rights of our military veteran families. This decision sets our nation on a path to honoring and serving all of our veterans and their families, regardless of their sexual orientation."
[This story was updated as additional information became available, with the final update at 1:30 a.m. Friday.]