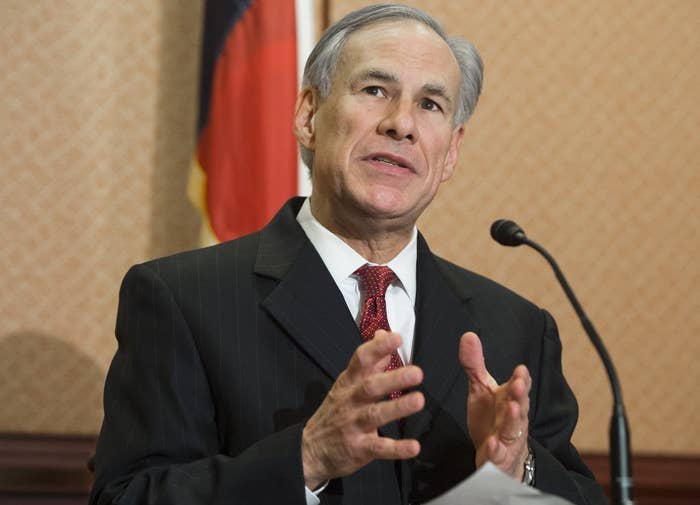 WASHINGTON — A federal judge has rejected Texas's lawsuit seeking a halt to federal resettlement of Syrian refugees in the state.
U.S. District Court Judge David Godbey ruled on Monday that Texas officials had failed to show a "substantial threat of irreparable injury" in the state's request for a preliminary injunction to stop further Syrian refugee resettlements.
The state filed the lawsuit against the Obama administration and a refugee resettlement nonprofit organization in the wake of the terrorist attacks in Paris.
Finding that the case "presents a litany of political questions," Godbey took aim at the position Texas was taking in the case.
"Somewhat ironically, Texas, perhaps the reddest of red states, asks a federal court to stick its judicial nose into this political morass, where it does not belong absent statutory authorization," he wrote. "Finding no such authorization, this Court will leave resolution of these difficult issues to the political process."

Specifically, Godbey found that "neither the Refugee Act nor the [Administrative Procedure Act] creates a cause of action for the [state] to compel advance consultation regarding the resettlement of individual Syrian refugees in Texas." As such, he continued, "the Commission is unlikely to succeed on the merits."
The sued nonprofit, International Rescue Committee, celebrated the news.
"We have resettled refugees to Texas for forty years," Jennifer Sime, senior vice president of IRC's U.S. programs, said in a statement. "We warmly welcome today's ruling as a validation of the lawfulness of that work and a reminder that Texas is a place where refugees are welcome to restart and build their lives."

In December 2015, Godbey, appointed by President George W. Bush, rejected the state's attempt at obtaining an emergency halt to the resettlements, denying a request for a temporary restraining order in the case.
Texas Gov. Greg Abbott is one of more than 30 governors who had said they would stop or otherwise oppose the resettlement of Syrian refugees in their states.
Since then, Texas and Alabama officials have sued the federal government.