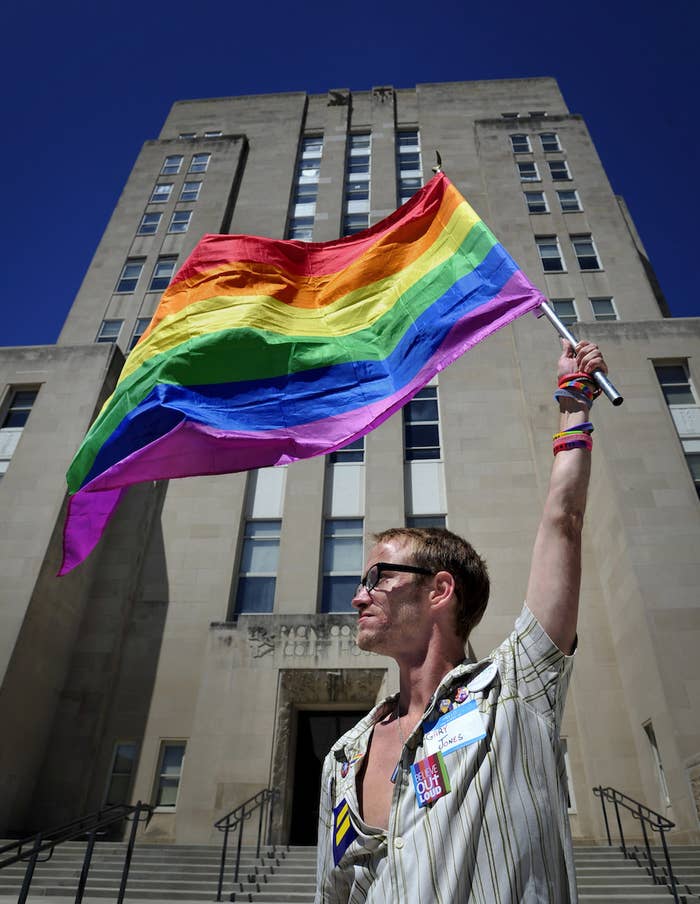 WASHINGTON — A federal judge issued a final trial court order striking down Wisconsin's ban on same-sex couples marrying, but she put her ruling on hold pending appeal.
"I conclude that Herbert v. Kitchen, compels me to stay the injunction," U.S. District Court Judge Barbara Crabb wrote, referencing the Supreme Court's January decision halting same-sex marriages in Utah during the appeal of that case.
The ruling comes a week after her initial decision striking down the ban. At that time, she did not issue an injunction in the case and laid out a plan for resolving that question and the question of whether her eventually injunction should be stayed during the appeal in the coming weeks.
Officials in Dane and Milwaukee counties, however, took Crabb's declaration that the ban is unconstitutional to mean that they could begin marrying same-sex couples if they wished to do so. Wisconsin Attorney General J.B. Van Hollen sought to stop those marriages with an emergency request for a temporary stay, but no such stay was granted — either by Crabb or the 7th Circuit Court of Appeals. Over the course of the week, many other counties in the state began issuing licenses and, on Wednesday, the Wisconsin Vital Records Office began processing the licenses.
Because of the confusion, lawyers for the plaintiffs and the state sped up the process of providing language for Crabb's injunction in the case, and she held a hearing Friday afternoon to consider that issue, as well as the state's request for a stay.
Crabb explained her reasoning, including why her injunction includes a stay of the declaration striking down the state's ban as unconstitutional, in Friday's decision:
Attorney General J.B. Van Hollen issued a statement following today's ruling:
"I am very pleased that Judge Crabb has followed the lead of courts across the country, including the United States Supreme Court, and fully stayed her ruling. By staying this ruling, she has confirmed that Wisconsin's law regarding same-sex marriage remains in full force and effect," he said.
"The state and all of its agencies and subdivisions must follow and enforce Wisconsin's marriage law. County clerks do not have authority under Wisconsin law to issue same-sex marriage licenses. Judge Crabb's stay makes this abundantly clear," Van Hollen said.