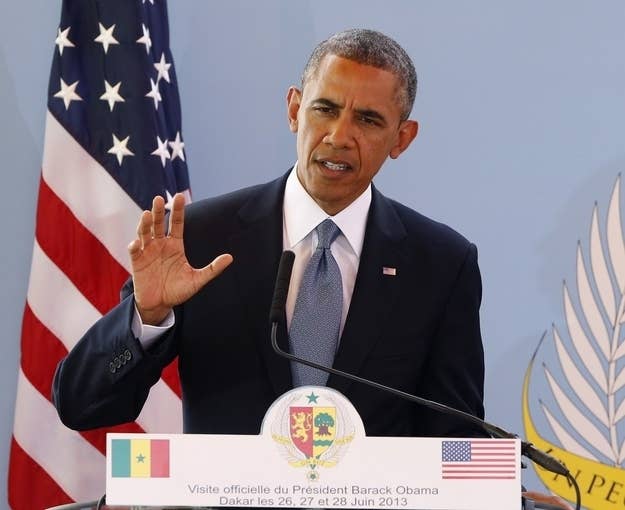 WASHINGTON — The Office of Personnel Management on Friday announced that it is implementing the Supreme Court's marriage-recognition decision quickly, with federal employees' same-sex spouses being made eligible for the federal employee health insurance program and other key programs.
"Today my Administration announced that, for the first time in history, we will be making important federal employee benefits, including healthcare and retirement benefits, available to eligible married gay and lesbian couples and their families," President Obama said in a statement Friday afternoon.
OPM acting director Elaine Kaplan alerted executive department and agency heads to the changes, most of which noted to have been effective as of June 26, 2013 — the day of the Supreme Court's decision in United States v. Windsor striking down section 3 of the Defense of Marriage Act.
In addition to the Federal Employees Health Benefits (FEHB) Program, Kaplan details new eligibility under life insurance, dental and vision insurance, long-term care insurance, retirement programs and flexible spending accounts resulting from the DOMA ruling.
The changes apply both to employees and retirees, specifically, annuitants — which are those who are retired and eligible for an annuity, or retirement benefit. So, eligible retirees' spouses also now are eligible for the equivalent retirees' benefits.
Additionally, the memorandum states at several points that the changes apply to "all legally married same-sex spouses," which an OPM spokesman confirmed includes couples who are legally married in one state but live in a state that does not recognize the marriage.
"Yes, these benefits will be available to any Federal employee or annuitant who has a valid marriage license, regardless of their State of residency," Thomas Richards, OPM director of communications, told BuzzFeed Friday afternoon.
Of the decision, Obama said, "This is a critical first step toward implementing this week's landmark Supreme Court decision declaring that all married couples — gay and straight — should be treated equally under federal law. Thousands of gays and lesbians serve our country every day in the federal government. They, and their spouses and children, deserve the same respect and protection as every other family. Under the leadership of Attorney General Holder, we will continue to move as quickly as possible to fully implement the Court's decision."
Holder, in a separate statement, added, "These initial changes in federal benefits will make a meaningful, positive difference in the lives of many. But this is only the beginning. As the President directed, the Department of Justice will continue to coordinate with other federal agencies to implement this ruling as swiftly and smoothly as possible. I look forward to sharing additional information as it becomes available. We will never stop fighting to ensure equality, opportunity, and – above all – justice for everyone in this country."
[Updated at 5:25 p.m. to reflect OPM spokesman's comments, as well as at 6:11 p.m. with Obama and Holder's statements.]