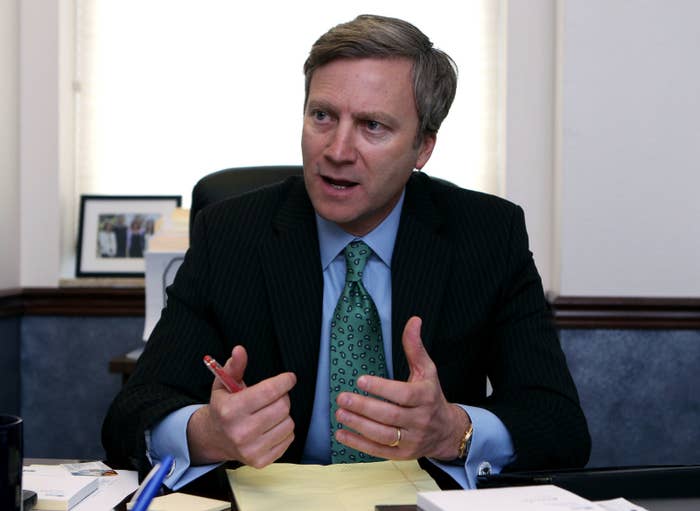 A senior lawyer brought to the FBI by former director James Comey to serve as his deputy counsel and later congressional liaison left his government job quietly on March 30.
Greg Brower, who ran the FBI's Office of Congressional Affairs until Friday, started this week as a shareholder in the litigation department of the Brownstein Hyatt Farber Schreck law firm.
He said his departure was unrelated to the fallout from Comey's firing or the more recent firing of ex–FBI deputy director Andrew McCabe. Comey's successor, Christopher Wray, replaced several other senior staff earlier this year — including his general counsel and chief of staff, both of whom were close to Comey.
"No circumstances, other than I had just accepted an offer from Brownstein some weeks earlier, so I happened to make the transition this week," Brower told BuzzFeed News. "I think Chris Wray's doing an outstanding job, and I have an excellent working relationship with Chris, but I couldn't pass up the offer."
A former US attorney for the District of Nevada in the final years of the George W. Bush administration, Brower joined the FBI in February 2016 as deputy counsel. In March 2017, Brower moved into the congressional affairs office.
Brower's tenure in the congressional affairs office included addressing questions raised in Congress about the FBI's handling of the investigation into Hillary Clinton's email server and the Trump-Russia investigation. Most recently, Senate Judiciary Committee Chair Chuck Grassley questioned Brower's January request that a letter Grassley and Sen. Lindsey Graham sent to the FBI be partially redacted before its public release. Brower said it contained classified information.
Brower, however, said that his main goals while in the job were reauthorization of Section 702 of the Foreign Intelligence Surveillance Act and passage of the CLOUD Act.
"It was tough to leave — it's actually my third time leaving DOJ. It's a great place, great mission, great people, so it's always hard to leave," he said. "But I had committed to Director Comey to get 702 reauthorization done, and we got that done back in January, and then we got the CLOUD Act bill done as well. So, [we] wrapped those two things up, and I just had a unique offer from Brownstein to join the firm and split my time between Washington, where I am now, and Nevada, where I'm from. Just an offer I couldn't refuse, so I decided to make the change."
Prior to his tenure as US attorney, in his first time working for the Justice Department, Brower served as legislative counsel in the Executive Office for US Attorneys before working as general counsel and as inspector general at the US Government Publishing Office.