Edie Windsor Was The Star Of NYC Pride This Weekend
On Wednesday, Edie Windsor's lawsuit led the U.S. Supreme Court to strike down the federal ban on recognizing same-sex couples' marriages in the Defense of Marriage Act. This weekend was the celebration, as Edie's biggest fans — her fellow New Yorkers — honored her as the NYC Pride parade's grand marshal.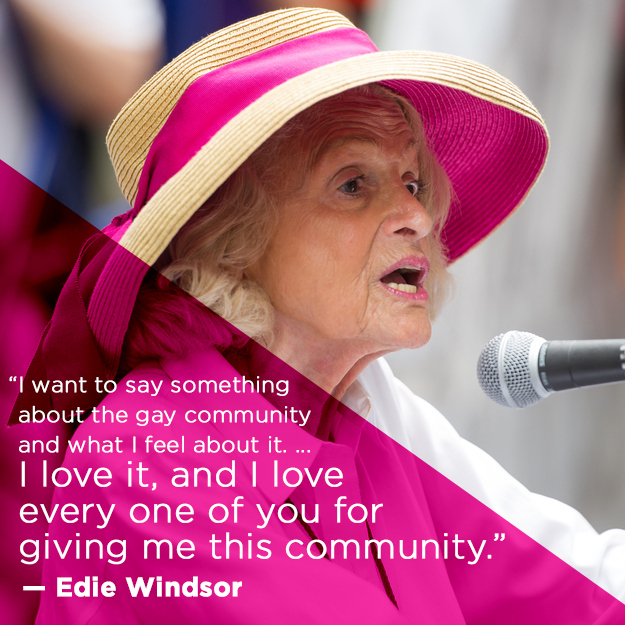 Edie Windsor, the 84-year-old New Yorker whose lawsuit ended the Defense of Marriage Act's ban on marriage recognition, was celebrated at NYC Pride this weekend.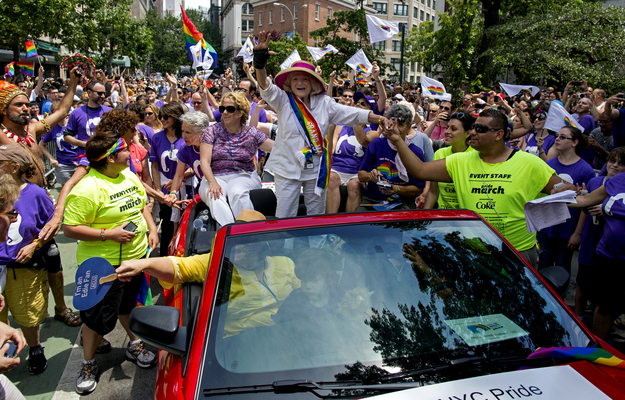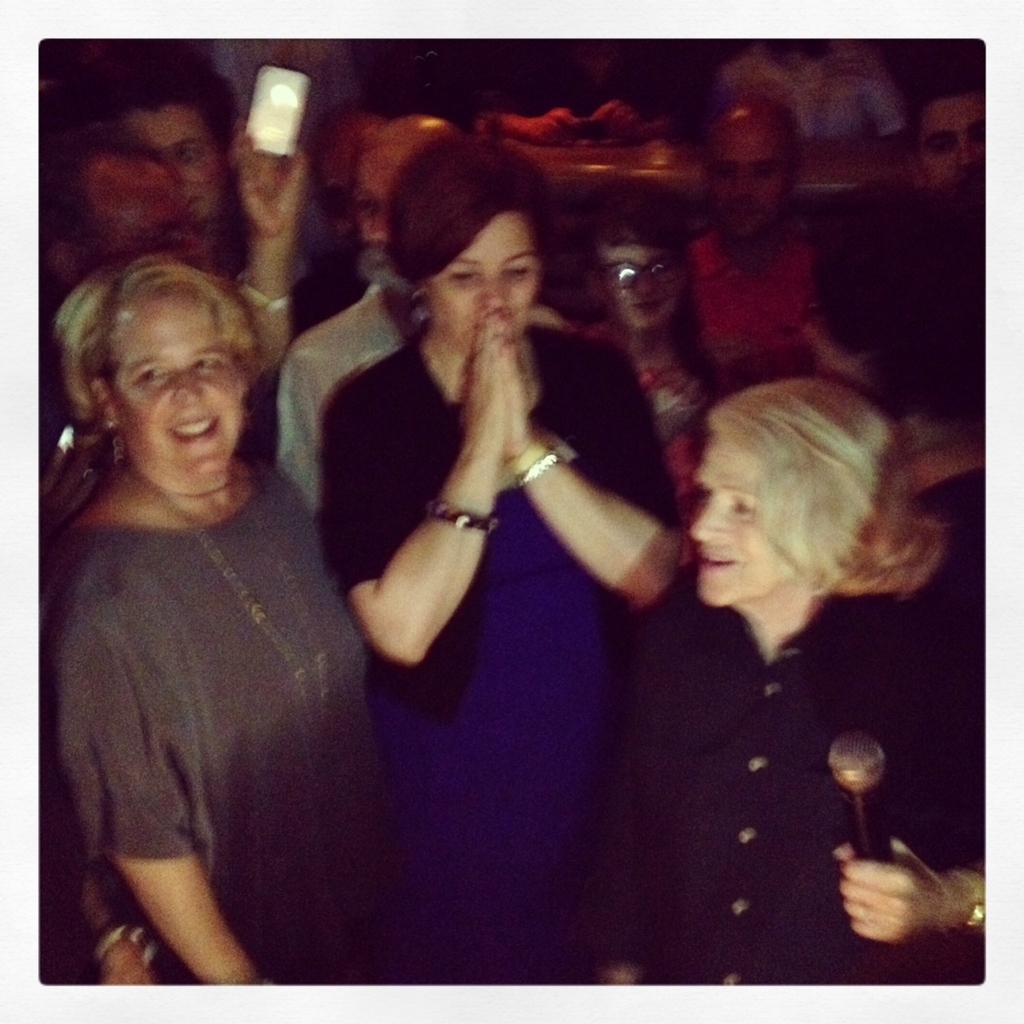 Then, on Sunday, the Pride parade went wild for Edie.
There were signs for Edie.
There were cheers.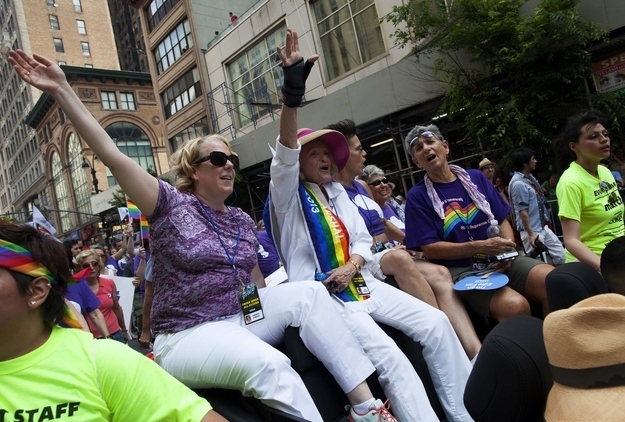 There were signs about the fact that gay couples can now get green cards like straight couples.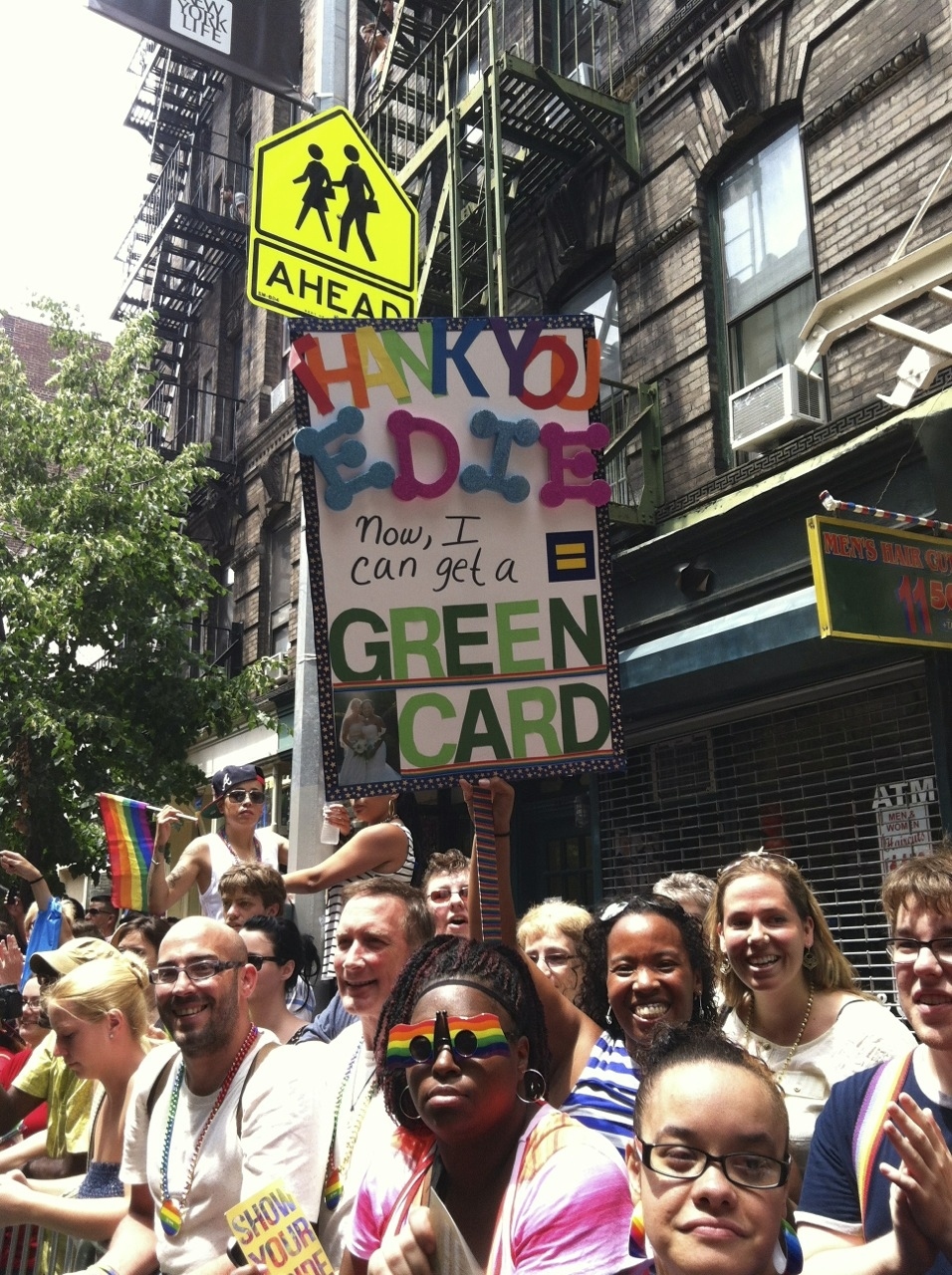 There were high-fives.
There were banners.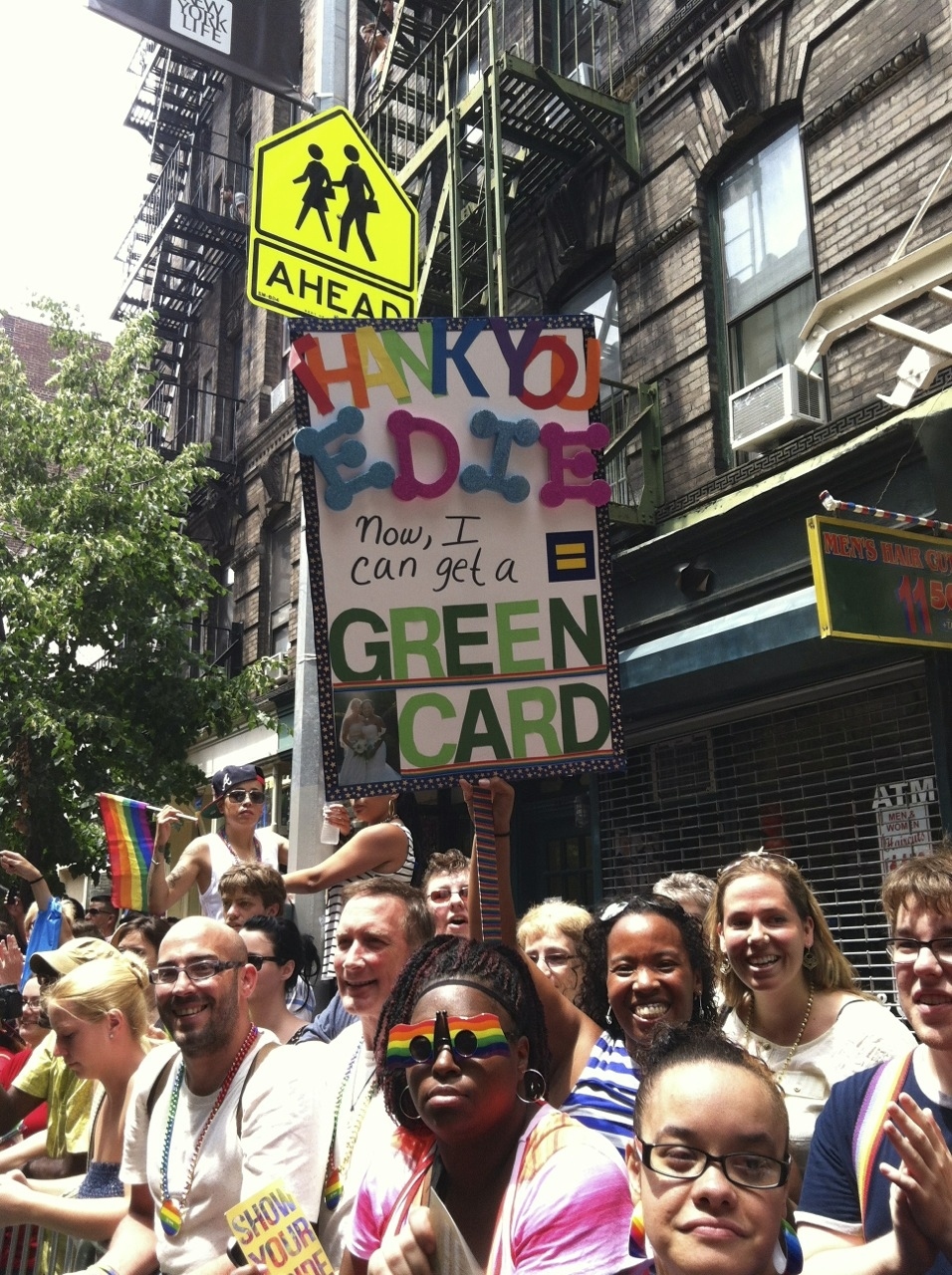 Robbie Kaplan, Edie's lawyer, joined her at Sunday's parade.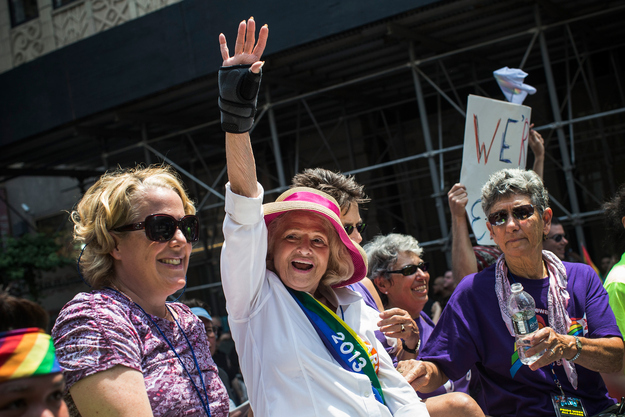 Edie and Robbie were cheered on by some parade-goers.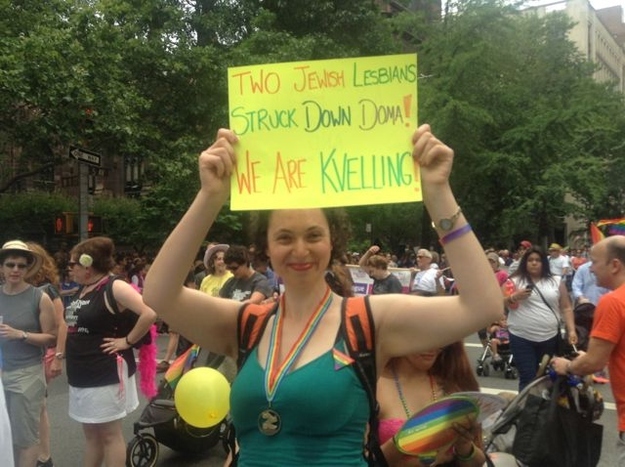 Edie rode down down Fifth Avenue in the bright Sunday afternoon sun, before the brief rain showers hit.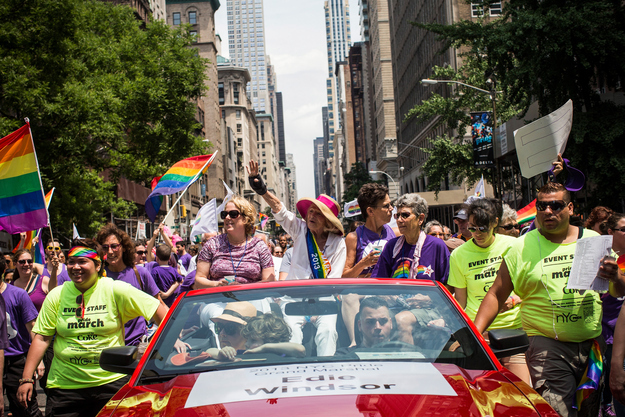 The parade route was littered with supporters for Edie and her historic lawsuit.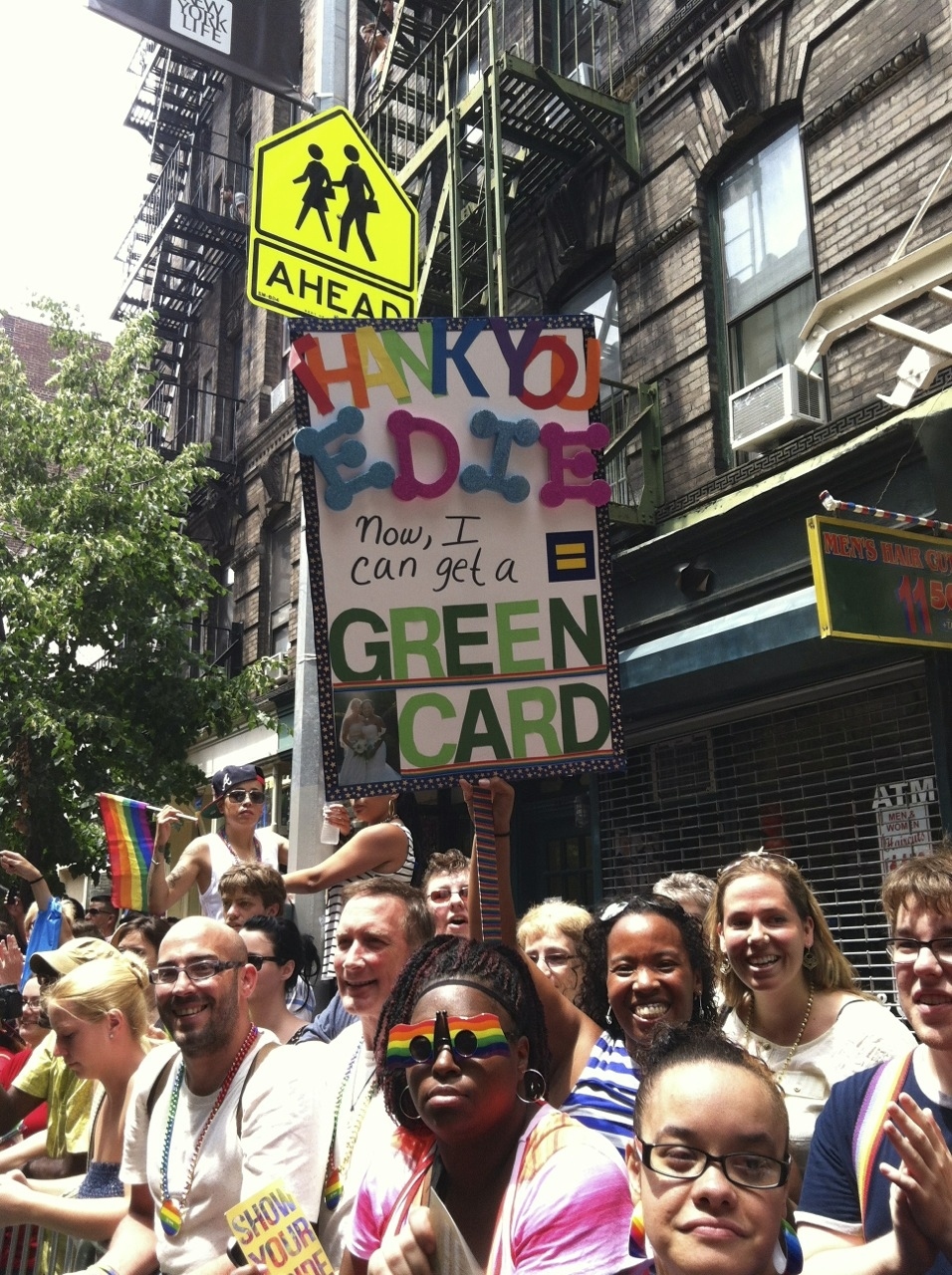 Outside the Stonewall Inn, the reminder of the riots of 1969 were offset by the celebration of 2013.
Thea Spyer, Edie's wife who died in 2009, also was recognized by some parade-goers.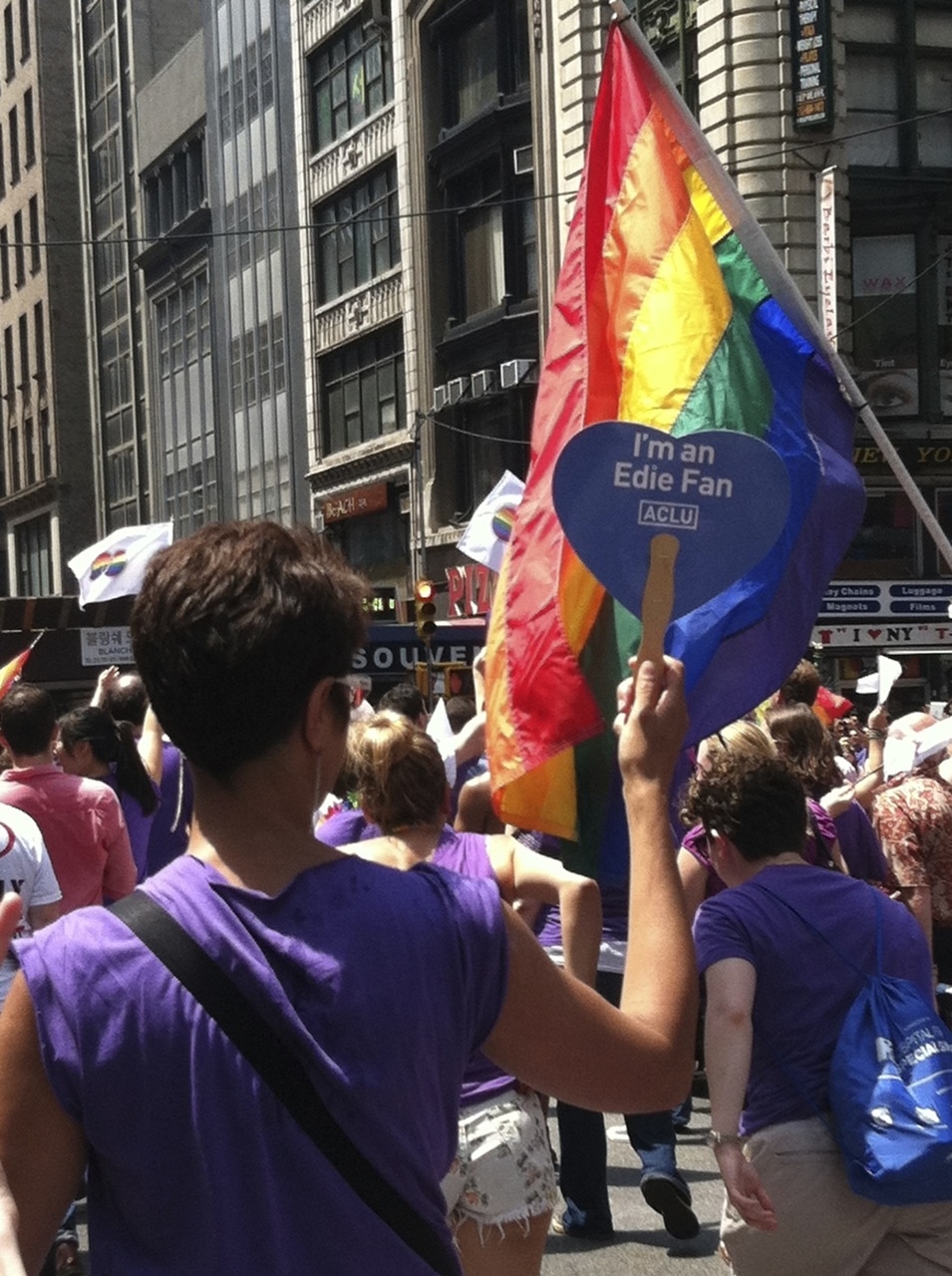 And Edie — who said the Supreme Court win felt "glorious" — took it all in, with a broad smile and gracious waves.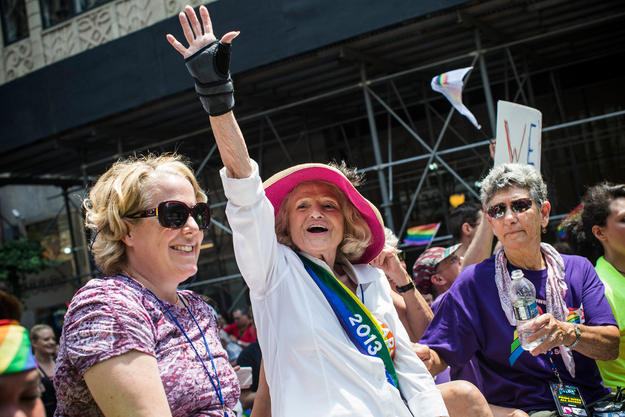 This woman is an Edie fan.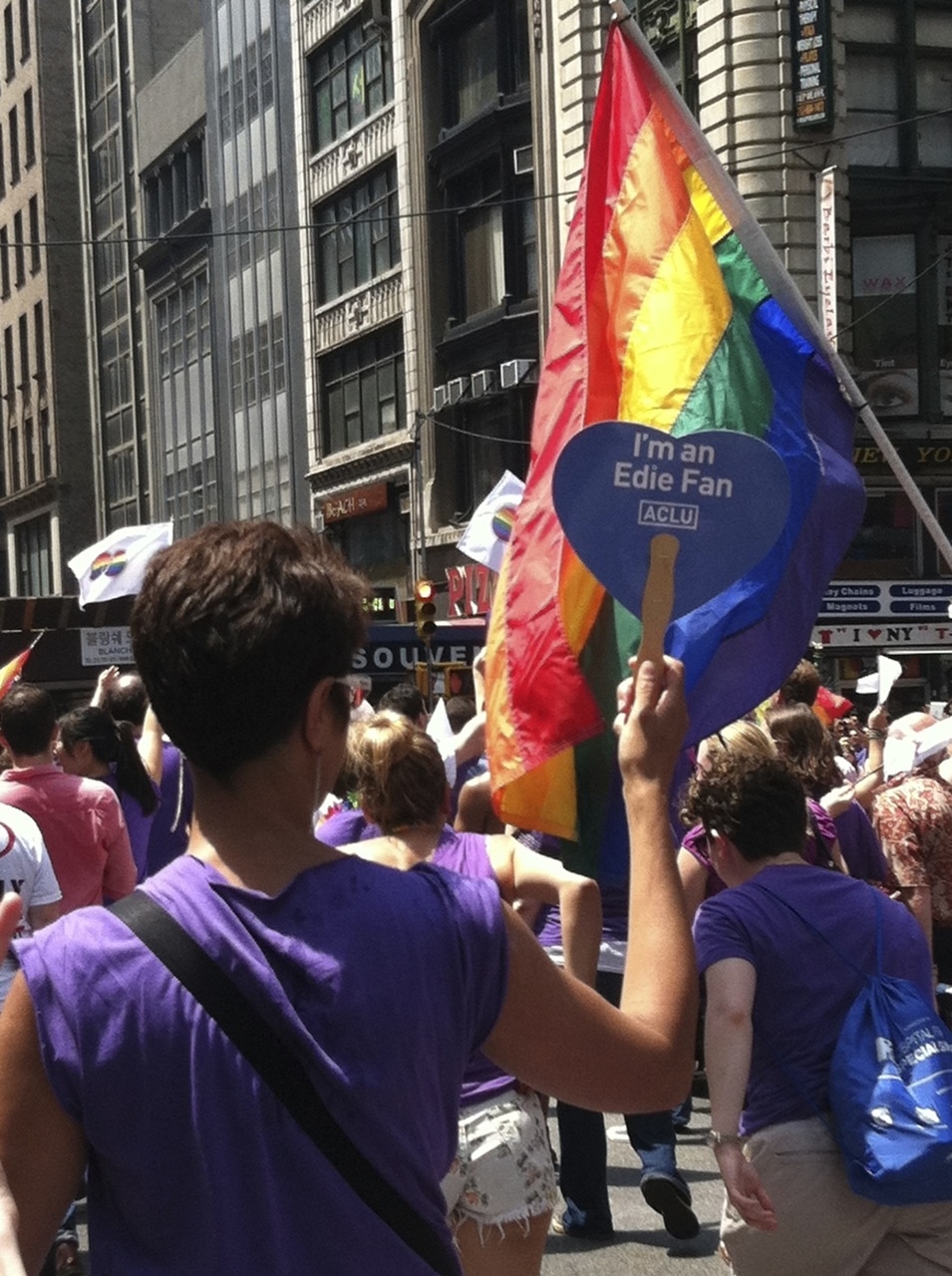 This weekend, it appeared, all New Yorkers were.