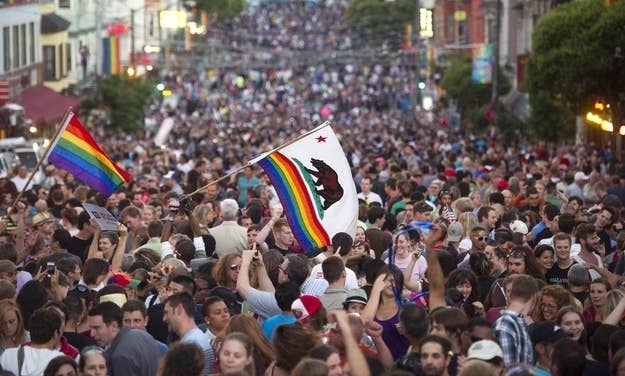 Same-sex couples are able to marry again in California, following an appeals court move Friday.
In a one-sentence order Friday afternoon, the 9th Circuit Court of Appeals ended its hold on the trial-court order in the Proposition 8 case from going into effect.
"The stay in the above matter is dissolved effective immediately," appeals court judges wrote.
According to a Facebook post by Chad Griffin, the president of the Human Rights Campaign who began the American Foundation for Equal Rights to challenge Proposition 8, Kris Perry and Sandy Stier — the lead plaintiffs in the case — are getting married at San Francisco City Hall now.
"Here we go!!!!!!!!" Griffin wrote to caption a picture of the couple at city hall.
The 9th Circuit's move allowed the trial court judgment to go into effect, which happened as soon as the trial court received its notice from the 9th Circuit and spread word of its judgment in the case.
The trial court found Proposition 8 to be unconstitutional in August 2010, and its judgment would end enforcement of Proposition 8 and allow same-sex couples to marry in California.
Stier And Perry, A Wedding Photo: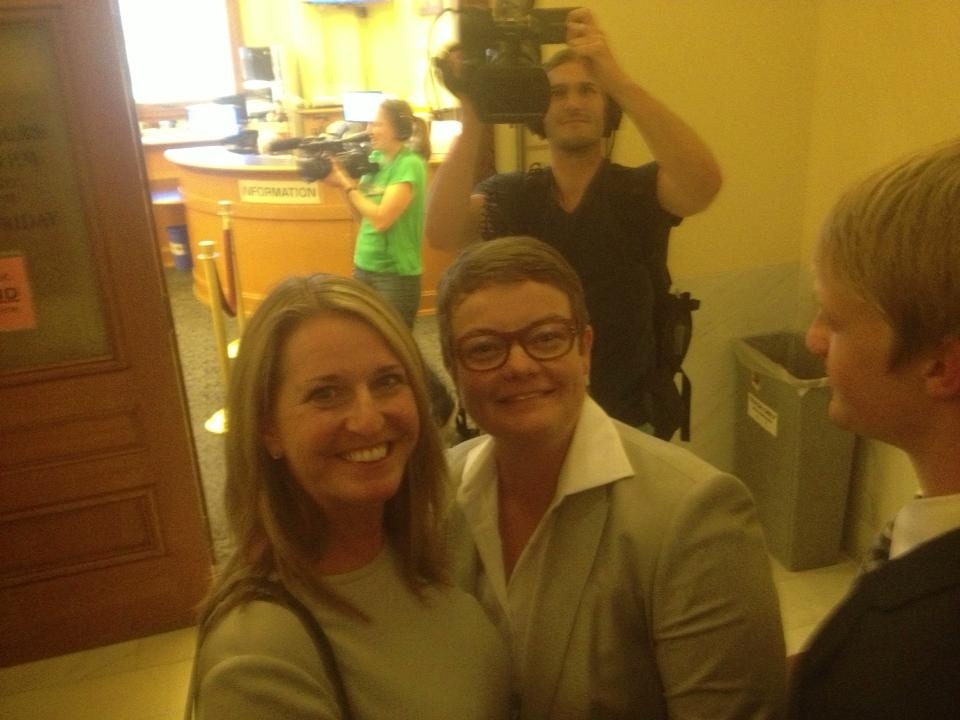 Paul Katami and Jeff Zarrillo will be marrying in Los Angeles: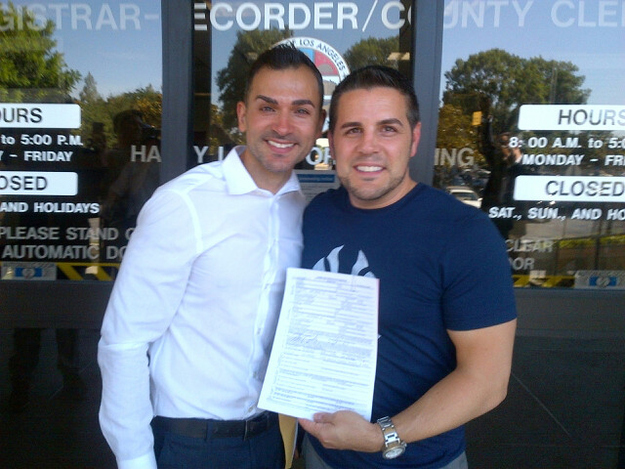 The Governor, Attorney General And County Offices Begin Allowing Same-Sex Couples To Marry: