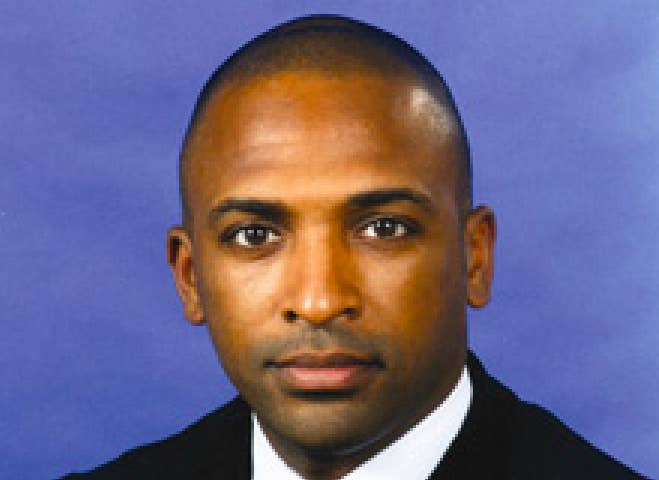 WASHINGTON — President Obama nominated Judge Darrin Gayles, an out gay black state court judge, to serve as a judge on the same federal trial court where another out gay black judge's nomination was blocked by Sen. Marco Rubio.
Gayles, who was endorsed by the Gay & Lesbian Victory Fund in his last election in 2012, was nominated Wednesday to the U.S. District Court for the Southern District of Florida.
The move comes after another out gay black judicial nominee from southern Florida failed to receive even a committee vote on his nomination.
In that case, Sen. Marco Rubio withdrew his support for Judge William Thomas, who had been nominated by Obama in 2012 to serve on the same court. After Rubio withheld his "blue slip" on the nomination, Sen. Patrick Leahy, who chairs the Senate Judiciary Committee, followed Senate practice in not allowing the nomination to move forward because Thomas lacked the support from one of his home-state senators.
In January, at the start of the new session of Congress, Obama did not resubmit Thomas' nomination, ending his quest for a federal judgeship.
Both Thomas and Gayles currently serve on the same court, the Eleventh Judicial Circuit of Florida in Miami, though Johnson serves in its criminal court and Gayles on its civil court. Notably, Rubio's concerns raised about Thomas, according to his spokeswoman, related to "his judicial temperament and his willingness to impose appropriate criminal sentences."
Update at 6:05 p.m.: Sen. Marco Rubio suggested he would not withhold a blue slip on Wednesday's four Florida federal trial court nominations.
"I welcome today's four nominations to the district courts in Florida. As I previously indicated to the President, I do not anticipate having an objection to moving forward on any of these nominations pending the outcome of the customary background check conducted on every nominee," he said in a statement. "I am disappointed, however that given the opportunity to fill four vacancies on the court, the White House has declined to nominate any of the Republican finalists jointly suggested by Senator Nelson and myself."