ACLU Sues Federal Government To Stop "Mass Call Tracking"
The legal organization is suing on its own behalf — because it is a Verizon customer.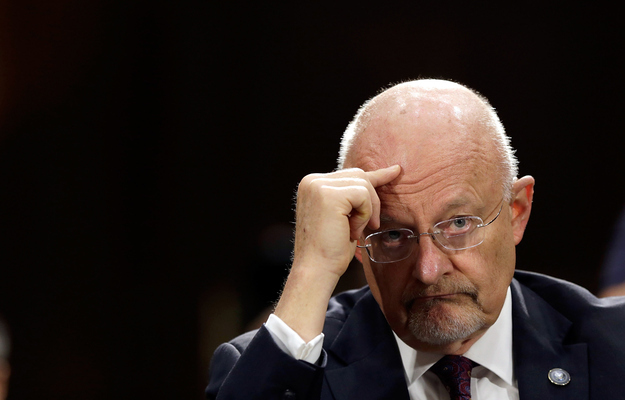 WASHINGTON — The American Civil Liberties Union is asking federal courts to declare the recently revealed phone records-tracking operation of the National Security Agency to be unconstitutional — and that records already collected be "purge[d] from their possession."
What's unusual about the lawsuit — filed Tuesday against James Clapper, the Director of National Intelligence, and others — is that the ACLU and its New York chapter have filed it on their own behalf, as current and former Verizon telephone customers. Moreover, as they do legal work, they note in their complaint that even "the mere fact that Plaintiffs have communicated with ... individuals is sensitive or privileged."
Although the program was reveled through publication by The Guardian of an order to Verizon from the Foreign Intelligence Surveillance Court, the ACLU did not attempt to address that order in that court, whose decisions are not public. It instead filed a separate lawsuit in open court, attempting to have the program declared both illegal under current law and unconstitutional under both the First and Fourth amendments.
What The ACLU Says Makes The Program Unconstitutional: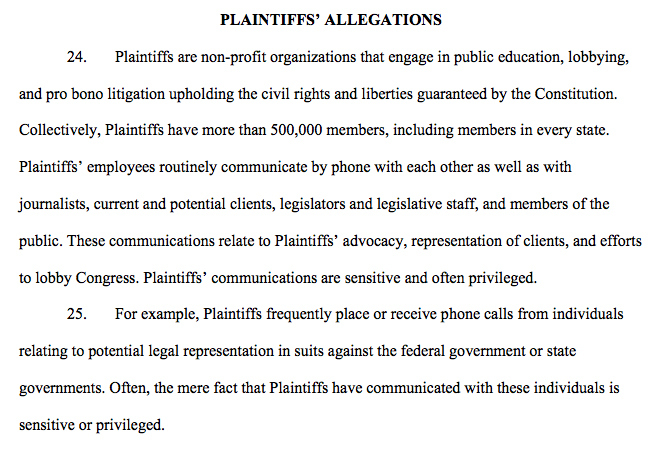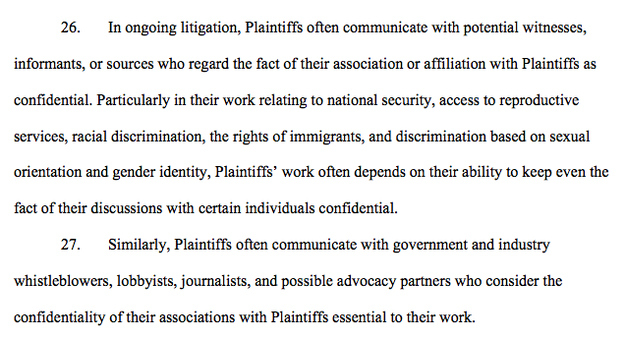 What The ACLU Wants The Court To Do: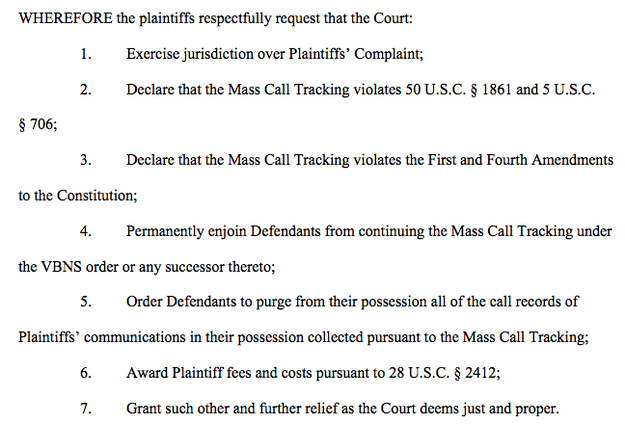 The ACLU's Full Complaint: