At some point last year, Leola Lula, a 32-year-old living in Seattle who organizes a monthly queer party called Night Crush, concluded that Tinder was a barren wasteland.
"It was really bleak," she says. "I'd already met or matched with everyone, or everyone I saw was already a friend."
So she decided to try something different: a personal ad on @herstorypersonals, an Instagram matchmaking experiment for the lesbian, queer, trans, and nonbinary community. She'd already been following the account just for fun; she enjoyed reading what people wrote about themselves (e.g., "local scammer, pretty boi femme & intermittent wig wearer") and what they were looking for in a relationship ("sexy, thoughtful extroverts to deep dive into romance," or, alternatively, "just looking for queer friends willing to talk about experimental music, anti-capitalist ideas, Greek food & cute dogs").
That clarity appealed to her, especially after a recent streak of underwhelming dates. "I wanted to say exactly what I want. I'm in my early thirties," she says. "I've been trying to figure this stuff out for a minute." And she liked the idea that anyone in the world might see it and write back, like sending a message in a bottle.
With the help of some close friends, Lula came up with her own ad (a snippet: "31 y/o watery & sassy black femme looking to be spoiled, spanked & appreciated like I deserve"). The day after it went up in late January 2017, she woke up to "like, a billion follow requests." After a week or so of exchanging messages with a few people (including someone in Copenhagen, with whom she's still pen pals), she heard from Dot, a 33-year-old woman in Los Angeles: "Not in Seattle but love your profile! Def gonna check out Nightcrush next time I'm up there."
The queer community has been suffering from a lack of a clubhouse to replace the rapidly shrinking physical territory we can claim as our own.
From that point on, Dot waged a low-key but persistent wooing campaign, responding to Lula's Instagram stories, liking her photos, and sending her pictures of flowers and sunsets. One day, she asked for Lula's address so she could mail her a book of poetry; a few months later, in June, Dot sent Lula 32 long-stemmed red roses for her birthday, along with two records and tickets to see her favorite band. At that point, they hadn't even spoken on the phone. "It was the first time in my life that I was ever courted," says Lula.
The two began talking and texting nonstop. In August, Dot bought a plane ticket to Seattle. They've been dating ever since, and they're starting to talk about relocating to each other's cities.
Lula and Dot aren't the only happily-ever-afters who met through @herstorypersonals: A little more than a year into its existence, the Instagram throwback to the days of lonely hearts ads has successfully matched dozens, if not hundreds, in romantic relationships, and connected countless others in various forms of simpatico queerness — from long-distance pen pals to mutual photo-likers to real-life friends and hookups.
The whole thing began as a lesson in lesbian history for Kelly Rakowski, 38, a photo editor at Metropolis. In 2014, she started the Instagram account @h_e_r_s_t_o_r_y, a hit reel of iconic queer imagery featuring portraits of Audre Lorde, candids from early Pride marches, and probably every photo in existence of Jodie Foster as a baby gay.
A couple years later, Rakowski stumbled across a digital collection of On Our Backs, the first erotica magazine for a lesbian audience in the US, which ran from 1984 to 2006. As she scrolled through the xeroxed back pages, she discovered the women-seeking-women ads that would become the inspiration for @herstorypersonals.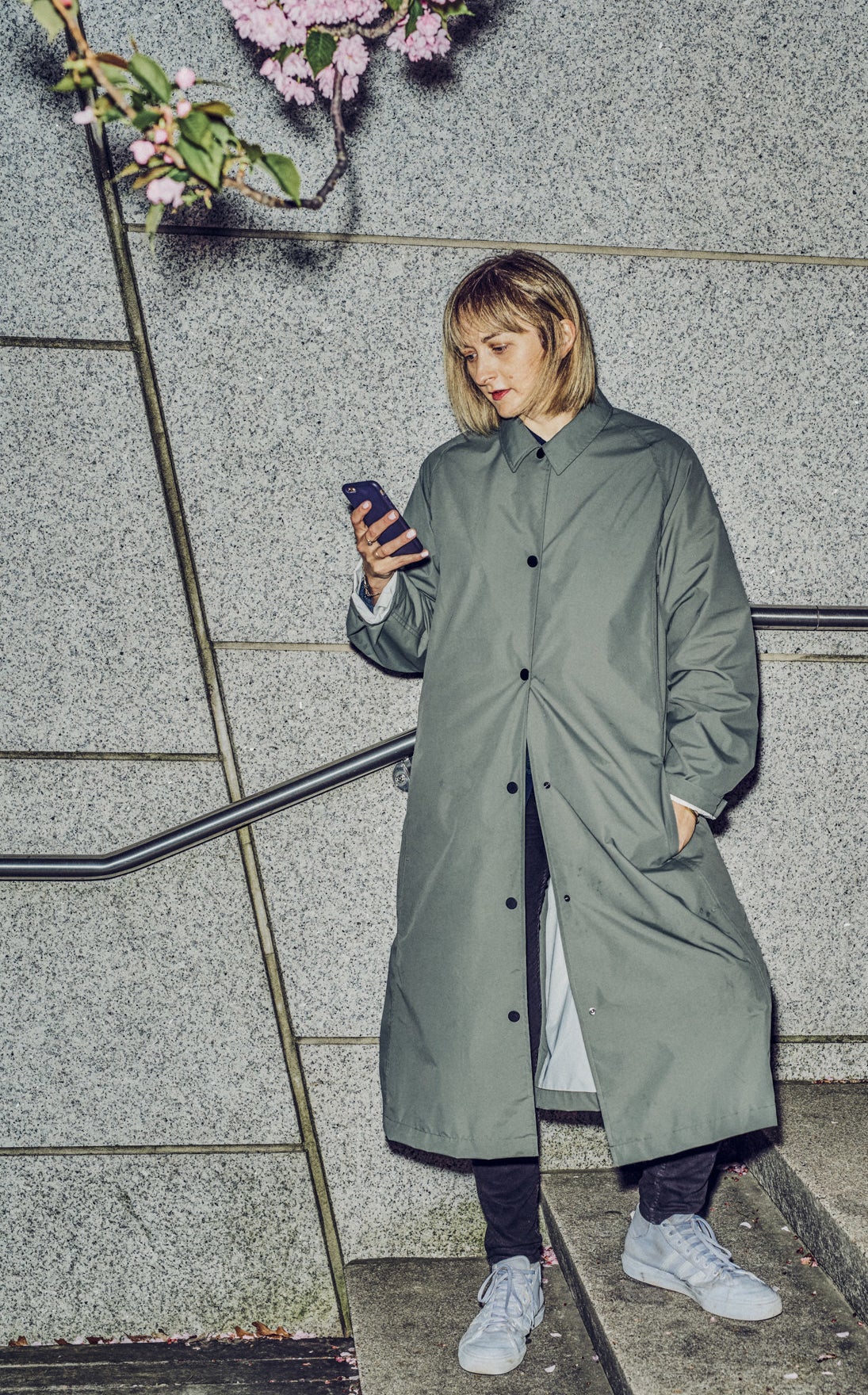 Rakowski, who has an eagle eye for queer social media catnip, began posting some of the vintage ads on @h_e_r_s_t_o_r_y. "I was fascinated by how people wrote about themselves and what they desired in such a direct way," she says. "And then I was like, 'We have to start doing this today.'"
She put out a call for @h_e_r_s_t_o_r_y followers to write their own ads; soon, she was overwhelmed. In early 2017, she created @herstorypersonals, and the response has only grown since then: Over the two-day open-call period each month, Rakowski often gets upward of 200 submissions. After she culls through them, nixing the ones containing hate speech or needlessly graphic solicitations of sex, she still ends up with enough to post a few at a time until the next call.
"I'm kind of shocked that people are willing to be so vulnerable and present themselves in such a public way," she says. "But it's sort of refreshing for both the people writing the ads and the people reading them."
With more than 23,000 followers to date, the account has proven that there's a real audience for this type of content — a little risqué, a little self-indulgent, and very to the point — and a growing contingent of the queer population in search of an alternative to the soul-suck of dating apps. (Rakowski herself ditched the app scene a couple years ago and met her current partner in real life, or what she likes to call "slow dating.")
In many ways, dating apps have made finding romance easier than ever for the modern queer woman — we don't have to leave our couches to find a whole party bus of lesbians within a 10-mile radius who might want to go on a date with us. But that increased online visibility, along with greater societal acceptance in some parts of the country (not to mention gentrification, which prices out both queer people and queer businesses) have all contributed to the decline of LGBT-specific spaces — witness, for example, the disappearance of lesbian bars from every major city.
Therein lies the problem: Finding a queer date or even a relationship might be less complicated now than it was in the days of On Our Backs, but in the age of dating apps, the search for love and sex has been downgraded from a bar-going, club-hopping, social-energy-requiring activity to a mostly solitary pursuit. Meanwhile, our need for a deeper sense of belonging hasn't gone away. For past generations, lesbian bars filled the dual role of romantic fishbowl and community center — a place where you could find unequivocal acceptance, a bathroom makeout, or maybe just a drink and a knowing look from the bartender. But those moments of connection have vanished as these spaces shut their doors, and not much has emerged to replace them.
The queer community, and the lesbian community in particular, has been suffering from a lack of a clubhouse — a gathering space, real or virtual, to replace the rapidly shrinking physical territory we can claim as our own. That's where @herstorypersonals comes in: Just as On Our Backs opened a door for queer women to own their sexuality, @herstorypersonals is becoming the de facto lesbian bar of the internet, restoring a sense of community to a faction of 21st-century queerdom.
The inspiration for @herstorypersonals, On Our Backs, whose name was a suggestive play on the "off our backs" mantra of '80s feminism, was first and foremost an erotica magazine. But it wasn't all photos of whip-wielding dykes and handcuffed femmes; it also published groundbreaking stories about queer life and culture, including some of the first reporting on the AIDS epidemic within the lesbian community. At its peak, the magazine had a full-time staff of 10 and a circulation of 20,000 — not insignificant for a publication that basically existed on the fringes of the fringe.

Over the course of its 12-year run, On Our Backs became a beacon of sexual liberation at a time when the mainstream women's rights movement, largely dominated by the anti-porn brigade, was still squeamish about the pursuit of sex for pleasure.
In fact, helping landlocked lesbians get laid was partly the point of On Our Backs: In the words of former editor Susie Bright, "we wanted everyone to be having the best damn sex of their lives."
At the time, there were a handful of small papers with a personals section specifically for women in search of women, but their raunchiness was curtailed by pressure from advertisers and printers, who would pull their business from a publication that smacked too much of homoeroticism. On top of that were the more puritanical strains of the feminist movement: Among a subset of radical queer feminists, including some lesbians, porn was viewed as an instrument of the patriarchy, an evil beyond redemption.
Into that sex-starved void, On Our Backs cast its net. "We were trying to capture an openness, wittiness, and grooviness that we couldn't find anywhere else," says Bright, 60, now a widely published writer and columnist, mainly on the topic of sex.
"We wanted everyone to be having the best damn sex of their lives."

From the beginning, the magazine ran personal ads from readers all over the country, many of whom lived far from the gay meccas of San Francisco, where On Our Backs was headquartered, and New York City. In an era when being openly queer was dangerous, even illegal, the On Our Backs personals provided a safe, anonymous space for women to express their desires — the weirder, the better. Some of the ads were blatantly horny ("Wanted: Frenetic Mons Grinder … lusting for sweaty dyke athletes, pumped-up bodybuilders, and handsome, hot women in uniform to quell the ache in my loins"); others were more cerebral ("Thinking Lesbians … I like everything from Vixen to Wagner").
"We thought they were so clever," says Bright. "We loved the way people put themselves out there — sometimes it was, you know, 'I walk with a cane and watch Star Trek all day.' People were unapologetic about disability, about living in a strange place, having a weird hobby. But the ads also had this innocence and vulnerability, and we treated them with complete confidence."
Bright wasn't aware of @herstorypersonals before we spoke, but she was practically giddy at the news that On Our Backs had inspired a new generation of lesbians.
"I'm so touched by this," she says. "We always loved getting the personal ads. They were proof that we weren't alone. We were these extremely out-there, on-the-edge dykes, so to get some completely crazed sex ad from some dyke in Cincinnati, or wherever, just made us feel so uplifted."
In the same way, @herstorypersonals has allowed modern queer women to say what they want and how they want it, distilling their quirks and sexual fantasies into a cute virtual square for the entire world to see.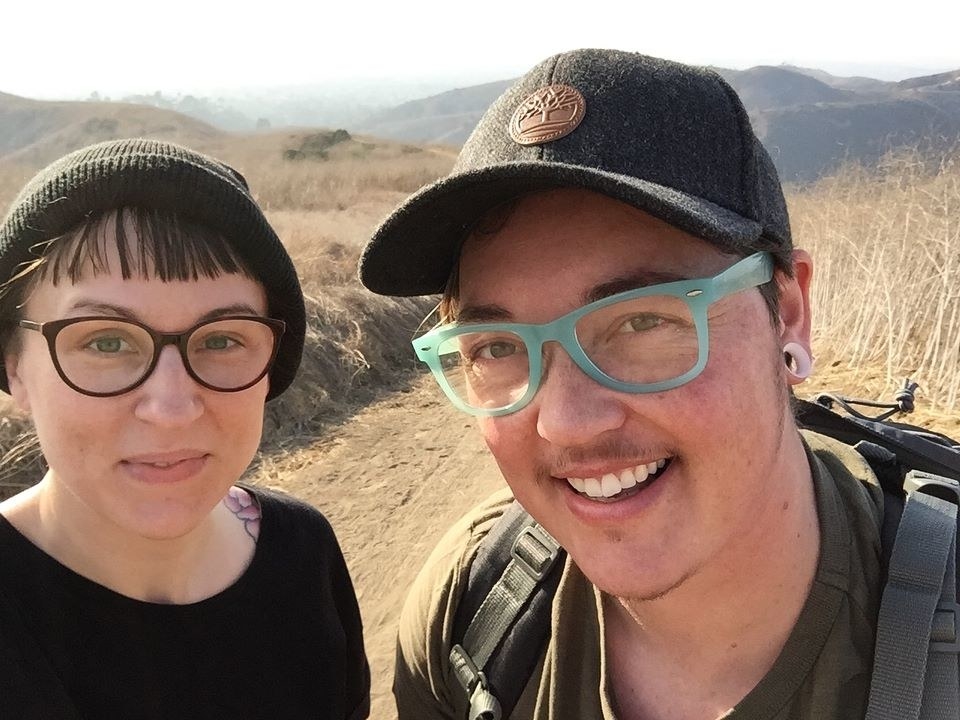 His name, according to the Instagram post, was Punkrock Woodsy Hipster-Jack, but that's not what caught Hedvig's eye. Rather, it was his astute use of the Oxford comma: "37 y/o transitioning FTM seeking a tent buddy who's not afraid of the rain … You enjoy telling stories, laughing, & having my mouth all over you." Intrigued, Hedvig sent him a direct message, expecting nothing to come of it, since she lived in Stockholm, and he was 5,000 miles away in Los Angeles: "This is probably inconsequential, but your ad made me swoon. I'm far away, but good luck finding love locally."

Hedvig, 39, a grad student, had been following @herstorypersonals for reading pleasure and never had any intention of meeting anyone — in fact, she says, had she not been recovering from a back injury, scrolling through her phone for amusement, she probably wouldn't have thought to message Lincoln, aka Punkrock Woodsy Hipster-Jack, at all. And Lincoln, weary of the swipe-date-repeat cycle of Tinder, had submitted his ad just for the hell of it.
"I didn't recall seeing anyone else post that they were trans," he says. "It was an interesting change from a dating app, which is very focused on meeting someone with the intention to date. With this, I wasn't sure what I was looking for — just to be fun and creative and potentially meet pen pals. There's no context or pressure, no reason to say, 'What are we doing?' or 'When are we going to meet?'"
That lack of expectation, plus the sheer improbability of a Los Angeles—Stockholm courtship, was precisely what allowed their relationship to develop. "I am a painfully shy person," Hedvig admits. "Part of what gave me the nerve to write at all was the distance. His ad spoke to me in a way that none of the others had. A lot of the personals mention astrology and cats, and Linc's ad was absent those things. And then I looked at his picture and thought he was really hot."
Soon, they were writing back and forth about trees and sunsets. When their Instagram DMs began approaching novella lengths, they graduated to Skyping and FaceTiming every day for at least as many hours as most people spend sleeping. "It was the deepest connection I'd ever felt in my life," Hedvig says. "From the start, it was never a question of how we would meet in person, but when." To assuage any doubts, they even provided each other with references who could vouch for the fact that they weren't serial killers, though neither of them followed up.
A month and a half after they started talking, Lincoln bought a plane ticket to Sweden. They spent a week together in Stockholm, which they both describe as feeling more like a reunion than a first encounter (it helped that Lincoln had sent Hedvig a T-shirt before he arrived, so she could get acquainted with his scent). A couple months later, in July, Hedvig flew to Los Angeles. During that visit, Lincoln proposed. In September, they tied the knot in a small ceremony at the LA County Clerk's office, followed by Korean barbecue, karaoke, and a party at a strip club. The two are now living in Los Angeles, stupidly in love and slowly figuring out each other's preferences vis-à-vis, among other things, steak rareness.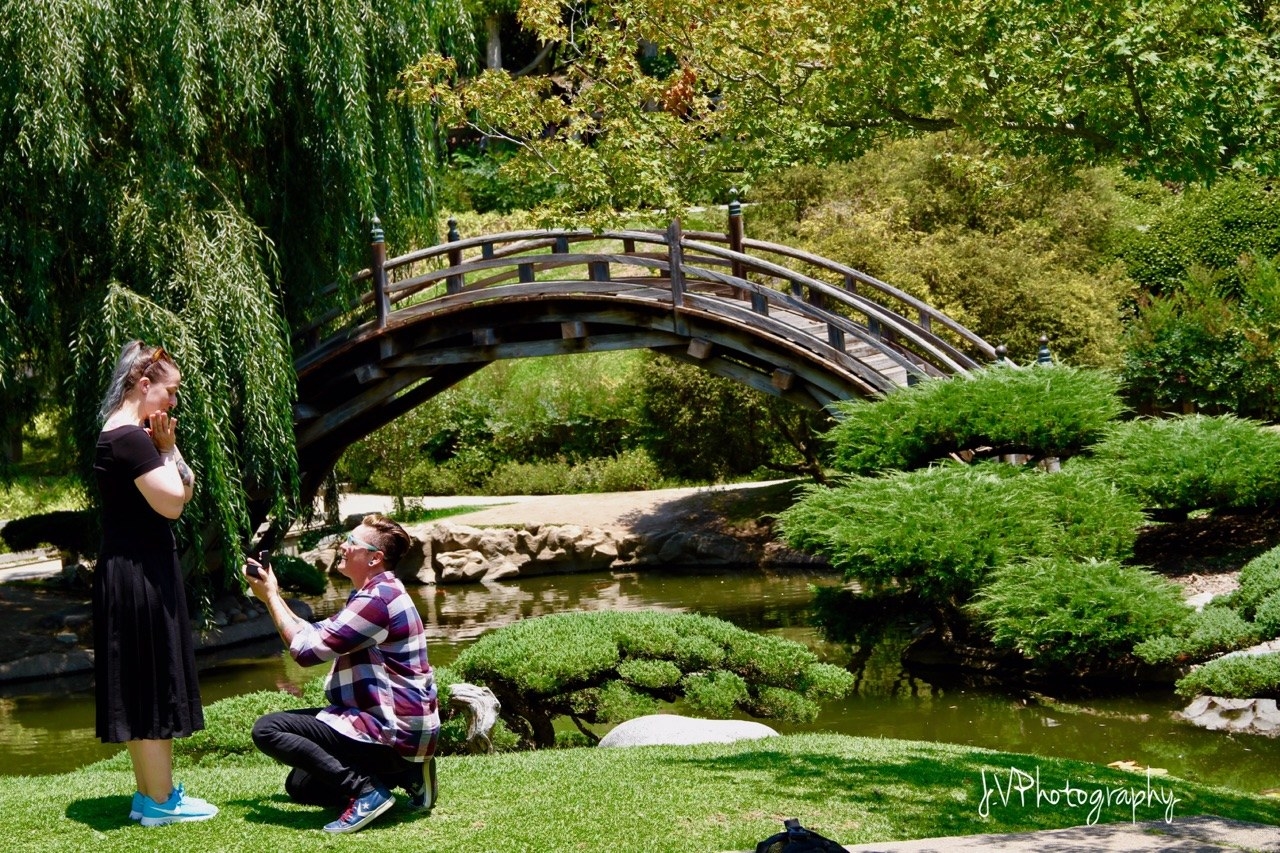 Not everyone in the queer community vibes with the @herstorypersonals crowd, however. Some people echo Hedvig's observation about the glut of cat and astrology references in the ads, complaining that this feeds into some of the more frivolous stereotypes about a certain stripe of lesbian. An example: "Soft 20 y/o triple-water creature with sometimes-fierce claws. All heart & no chill. Professional feeler. Writer & multidimensional witch. Obsessed w cats, plants & space." As sole curator of the ads, Rakowski says this has nothing to do with her personal tastes. "I don't like cats, unless they're outdoor cats, and I'm clueless about astrology," she says. "So it's not me! It's all them!" But the cumulative effect is that the ads on @herstorypersonals can seem like an endless in-joke, and some people feel shut out. ("Where are all the former softball players who work for health care startups and enjoy normal stuff, like walks on the beach?" lamented one public defender in Oakland who occasionally browses the ads, mainly to admire the prose.)
Others, like Sophie, 24, from Los Angeles, critique the self-consciously performative nature of personal ads. "It's just a little square on Instagram, so you have to present yourself in a way that's memorable and funny and cute. It's kind of like showmanship. I know I pinpointed specific things about what I was looking for in my ad that I wouldn't be as picky about in real life," she says.
So there's some artifice, an element of framing yourself and your desires in a way that reflects well on you — not unlike creating a dating profile on an app. Except most users on a photo-centric platform like Tinder don't really articulate what they're looking for beyond indicating whether they want something casual or more serious; the swipe factor strongly discourages people from saying anything that can't be digested at a glance.
@Herstorypersonals seems to have succeeded at captivating a queer female market where other apps haven't managed to sink in their hooks — like HER, a hybrid social-dating app with a news feed that shows you who's liked your profile and what other queer women in your area are doing for fun. According to founder and CEO Robyn Exton, HER users care as much about the social aspect of the app — like the branded events and the networking potential — as the pursuit of romance. So while HER might work for queer women in search of a specific type of community experience, it doesn't necessarily have the immediate, turn-me-on quality of @herstorypersonals ads.
"The scale of focus for @herstorypersonals is so different from an app," says Exton. "Instagram allows for this dedicated attention to an individual ad, so it's like you're putting a spotlight on someone. It's a dating agency kind of model, sort of an old-school approach."
"Where are all the former softball players who work for health care startups and enjoy normal stuff, like walks on the beach?"
Even the moderate success of HER pales in comparison to Grindr, a hookup app used by more than 5 million gay men worldwide, which underscores just a few of the major disparities between queer men and women — from the higher concentration of socioeconomic power within gay men's communities to the social acceptability of promiscuity among men. For queer women, Grindr has no real equivalent: just a handful of platforms like HER, which struggle to compete for users with giants like Tinder. And for gays in the boondocks (disclaimer: I used to be one of them), those apps are all completely useless anyway.
Ariella Adelstein, 27, a chef in New Orleans and an online dating veteran, had been using Tinder, OkCupid, HER, and similar apps for more than 10 years when she came across @herstorypersonals.
"Online dating is cheap," she says. "It's so easy to get on the internet and talk to people. But @herstorypersonals is special. It's got character, it's got quality, there's heart. When I wrote my personal, I thought about it totally differently than putting together a dating profile. I put so much more effort into it."
At first, she felt pretty self-conscious ("Call Me Daddy?: 27 y/o soft hearted butch Taurus who likes to send nudes ;) Cooks for a living and also to charm. Seeking smart and sexy femme with a bossy yet loving attitude...P.S. can I tie you up?"), but that anxiety dissipated when she received a flood of positive feedback.
"Not gonna lie — that was definitely a confidence boost," she says.
For many people, @herstorypersonals isn't just about sex or dating; it's become a queer enclave, a corner of the internet where people who often feel marginalized can find kindred spirits. Meagan S., a 24-year-old grad student in Texas, met a pen pal in South Africa, and Sophie from LA found a "best femme" in her zip code with whom she could share her Lily Tomlin obsession.
"I feel like I'm part of a lesbian/queer support group," says Adelstein. "Everyone's trying to uplift each other."
Most of the feedback on the account is overwhelmingly positive, laced with fire and heart-eye emojis. But recently, Rakowski had to intervene in a kerfuffle over rumblings that @herstorypersonals was becoming a haven for trans-exclusionary radical feminism, the result of an ad that proclaimed "No TERFS." The post triggered a flurry of pro-TERF comments, rehashing the ideology of certain radical cisgender lesbian feminists who believe that trans women can't be part of a true feminist movement because they aren't born with two X chromosomes — the same rhetoric brandished by some radical lesbians in the days of On Our Backs. Rakowski deleted the comments and blocked the users, then posted an image of a rainbow on @herstorypersonals, with a caption stating a zero-tolerance policy on transphobia.
These are the kinds of issues that arise on an open online platform, particularly one that's trying to be an umbrella for so many different identities. But those fault lines have always existed in the queer world, and any virtual space that attempts to unite people whose only real core similarity is that they're not cisgender men will suffer from the same problems that affect the community offline.
Rakowski says that @herstorypersonals will eventually move off Instagram, not least of all because it's getting too big and unwieldy for her to manage alone; she's also starting to look ahead to the next big thing. She won't reveal what she has up her sleeve, but she's calling it "a new cool community space."
"People are feeling the social media burnout," she says. "My friends are like, 'Is there a nonplatform we can gather around?'" A nonplatform, perhaps, such as real life. ●
CORRECTION
A photo caption misidentified Hedvig Marx in a previous version of this story.