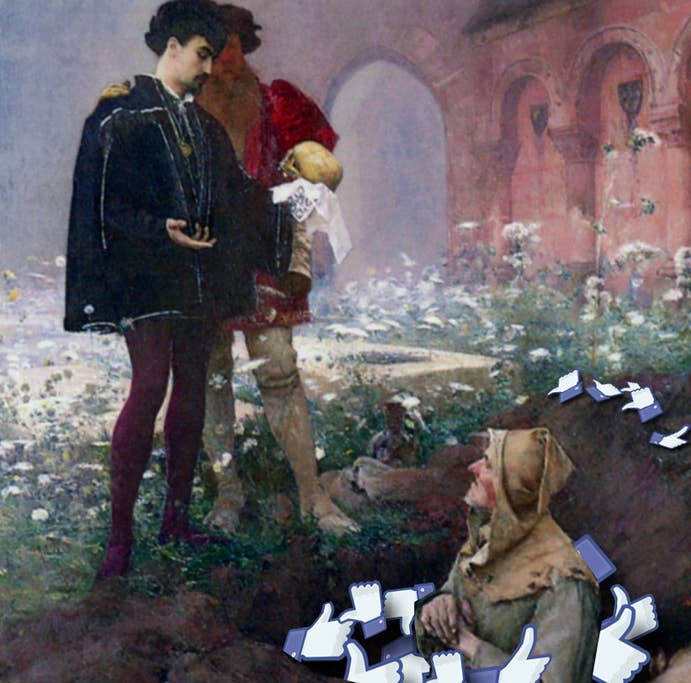 As BuzzFeed reported this week, Facebook is currently driving enormous, unexpected increases in traffic to a wide range of publishers. But while tweaks to the social network's News Feed algorithms are common, and often hard to read, this change is having very specific effects: older content, in some cases posts from up to five years ago, are surging on the site.
We're observing it here at BuzzFeed in our own stories, some a few weeks old, others much older:
It appears to be happening at other outlets as well, including Gawker Media:

Of the five publishers BuzzFeed spoke to about the matter — native internet publishers, major magazine sites, and newspapers — all have confirmed that they're seeing Facebook referral increases at a rate similar to the BuzzFeed Partner Network with substantial traffic heading to older posts. And it's not just stories from a few months back — in some cases, it's posts that date back to the Bush administration. One staffer at a major paper noted that the traffic started ramping up couple months ago. "We keep getting weird stories from 2008 all the sudden taking off," the staffer said.
Facebook hasn't responded to multiple requests for comment however a line Facebook blog post from News Feed engineer Lars Backstrom on the network's algorithm changes this past August may offer some insight into the recent surge (emphasis ours):
So how does News Feed know which of those 1,500 stories to show? By letting people decide who and what to connect with, and by listening to feedback. When a user likes something, that tells News Feed that they want to see more of it; when they hide something, that tells News Feed to display less of that content in the future. This allows us to prioritize an average of 300 stories out of these 1,500 stories to show each day...The data suggests that this update does a better job of showing people the stories they want to see, even if they missed them the first time.
While the post seems to be addressing the resurfacing of still-new posts and not years-old content, it's possible Facebook has simply tweaked its algorithm to favor, in some way, older, once-popular content to users that may have missed it when it was first popular. A more recent post linking to this older content might be favored in the News Feed, having proved itself once (or twice!) before.
For publishers, the surge is both welcome and somewhat bizarre. While some jokingly likened the reliance on Facebook referral traffic to dependency on foreign oil, most are trying not to dwell on the good fortune and hoping it'll last. One thing is clear: If Facebook, now in direct competition with post-IPO Twitter, is indeed flexing its muscle, media companies are definitely taking notice.
Update: Facebook's News Feed team responded, directing us to an August blog post about an initative to promote quality content into News Feed:
The goal of News Feed is to show the right content to the right people at the right time. We're continually improving the News Feed algorithm, and we've made a few updates over the last few months to try and do a better job of showing people what they want to see in News Feed. In particular, we recently announced an update to our machine learning algorithms to better detect high quality content. With this update, popular posts could see further increases in distribution.
Here's a little bit from that blog post that further explains the algorithm change:
We used the results of this survey to build a new machine learning system to detect content defined as high quality. The system uses over a thousand different factors, such as how frequently content from a certain Page is reported as low quality (e.g., hiding a Page post), how complete the Page profile is, and whether the fan base for a particular Page overlaps with the fan base of other known high quality Pages. Coming up with an algorithm to detect this is complex, and we will continue to refine it as we get more feedback.
Once we developed this algorithm, we added it to our News Feed ranking algorithms as another factor to calculate the score of a News Feed story. We tested the new version of the ranking algorithm with a small segment of our users.
While that doesn't exactly explain why scores of older content are blowing up across the web, Facebook seems to be indicating that if a high-quality post resurfaces out of the blue, the odds that it will be shared — even if it is older — are higher with the new algorithm.