This New Nest Thermostat Is Uncomfortably Beautiful
Talking to your house just got 40 percent sexier.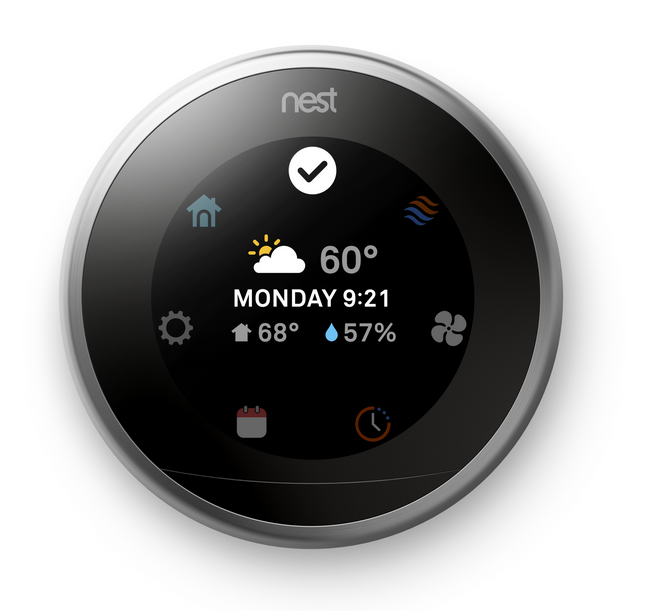 Who cares about thermostats, right? I mean, it's quite arguably the least sexy of all household appliances, save for your toilet (is your toilet an appliance? Probably not? I'm no Bob Vila, here). But that all ends today. Starting this morning, Nest has introduced this new sleek TILF and it's gonna change the way you and your spouse fight over the temperature of your house (forget everything you know about climate control!). But first, just take a look at this beautiful bastard: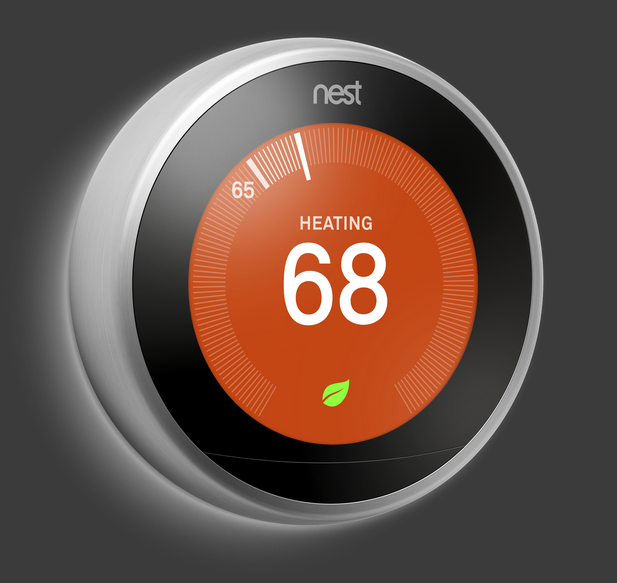 *Dumps bucket of ice cold water over quivering body* Ok! So: This 3rd generation thermostat has a high definition screen that is 40 percent larger, brighter and high-resolution and new graphics so you can see it easier from far away. It also has a "thinner profile" so it fits flush against the wall for a closer fit *tugs at collar as face grows red*.
Like previous iterations, the new thermostat will work with all other Nest products like Nest Protect and Nest Cam (formerly Dropcam!) it will offer a new feature called Furnace Heads-Up, which monitors your furnace for shutoff patterns and sends you a handy alert. This is good news if you have a furnace that you desire to monitor.
But the real money feature here is how splendid this little guy looks. I mean, hoo boy! And it's what Nest is really selling here with the 3rd generation of its trademark thermostat. With a new feature called Farsight, the sexy display recognizes your figure from across a room so you can read the thermostat from far away and bend it to your will (rawr) to set target temperatures or display a digital or analog clock.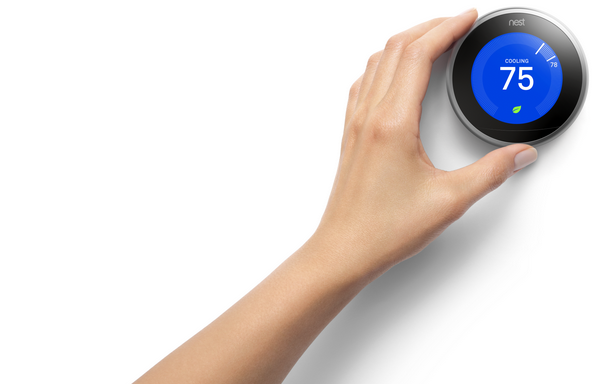 Of course, those looking to pick one up via the Apple retail store will have to wait. In late July, Apple pulled Nest products from their retail stores and according to a Nest spokesperson, the 3rd generation product will not, at this time, be available for purchase in Apple stores. When asked, the spokesperson reiterated the July statement, noting that, "Apple is a valued partner to Nest and our new products will be available through Apple in the coming weeks."
That said:
uHnnnnnnnn. this. thermostat. uhnnnnnnnhhghghgnnnnnnnnnnnnnnnnnnnnnnnn
*lights cigarette*