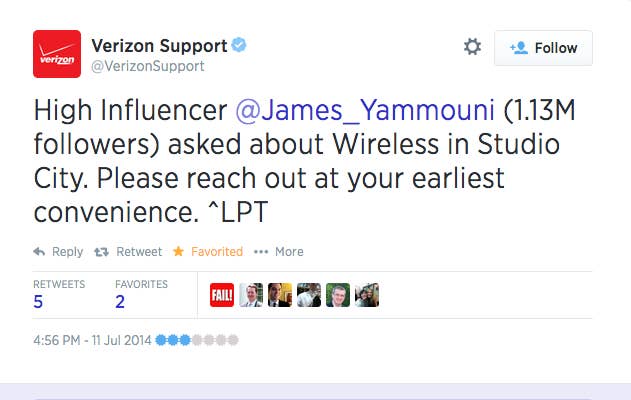 The tweet appears to be a direct message, perhaps for another Verizon Support employee. Combing through the account, which provides light, individual tech support tweets, there were no noticeable instances of prioritizing help by "influencer" status.
@VerizonSupport has over 78,000 followers on Twitter, though few seemed to notice the tweet. Those that did offered up their own customer service advice:
When reached for comment, a Verizon spokesperson said they'd get back with more information. Moments later, the tweet was deleted. Verizon has yet to respond to further emails requesting comment.