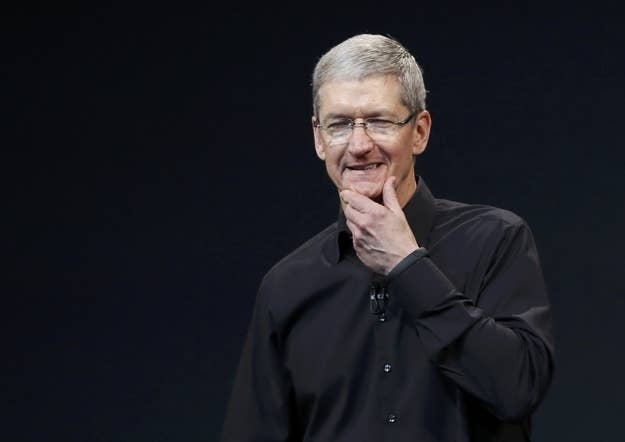 Apple employees recently received a stern internal memo from executives, with a video from CEO Tim Cook, addressing the company's Business Conduct Policy. In the video, originally surfaced by 9to5Mac, Cook urges employees to consult Apple's code of conduct, warning, "if you see something that doesn't meet our standards, speak up."
The video has since been removed at the request of Apple; a copy obtained by BuzzFeed is embedded below.
A memo from Apple General Counsel Bruce Sewell elaborates:
I am writing to ask you to do something very important — set aside a little time to review Apple's Business Conduct Policy. It explains in very clear terms how you are expected to conduct yourself with our customers, business partners, government agencies, and fellow employees. We expect every Apple employee to understand and comply with these rules.
You can read the full memo here.
The video, apparently shared by an Apple employee, quotes a 1965 Oberlin commencement address by Dr. Martin Luther King Jr. In its original context King quote was meant to dissuade Oberlin students from voting for Barry Goldwater, who opposed the Civil Rights Act of 1964.
The audio is low, so here's a transcript of Cook's bit:
As Dr. Martin Luther King once said, the time is always right to do what's right. At Apple, we do the right thing. Even when it's not easy. If you see something that doesn't meet our standards, speak up. Whether it's a quality issue or a business practice, if it affects Apple's integrity, we need to know about it.
It is unclear what, exactly, Cook is responding to in this video, though ongoing product leaks have been a pet issue of his. The video could also be a mere reflection of Apple's notoriously inward-focused, loyalty-driven culture — business as usual for one of the most secretive companies in the world.