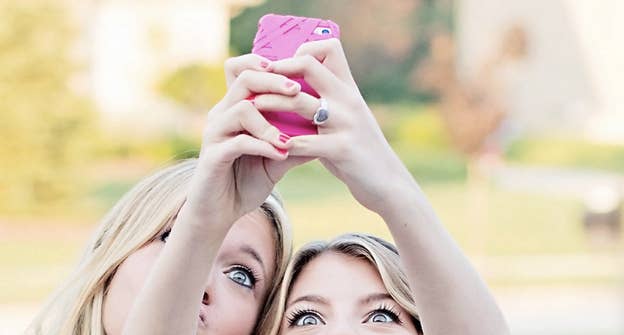 Teens have always been the backbone of tech's early-adopters crowd, plucking new technologies from obscurity and hurling them into the mainstream consciousness, using them in unexpected (and often better) ways, and minting the fortunes of developers and entrepreneurs in the process.
The seemingly inexplicable success of social apps like Snapchat or Tinder is, more often than not, explained by the teen demographic, any new app's most devoted and capricious user group. Yet as quickly as these services rise, victory can be short lived — teens, armed with short attention spans, discard stale technology with little remorse.
It's this latter prospect that weighs on the minds of larger, more established tech companies. Facebook, whose success was built on the backs of a massive network of teens and young adults, must now grapple with its mainstream status and the user apathy that comes with such overexposure. In a recent survey of 13- to 18-year-olds, 61% of teens chose Tumblr as their favorite social network. Facebook, with its billion-plus users, came in second with 55% of the teen vote. Results were similar for young adults 19 to 25, with 57% choosing Tumblr as the top social network. At the risk of oversimplifiying, it would appear that Facebook — a place where you're now as likely to run into your grandmother as you are your friends — is no longer cool.
It's a troubling thought not only for Facebook, but for any social network that bleeds into popular culture. And it prompts the question: How does an app or a social network grow without alienating its early-adopting core? BuzzFeed approached these social networks to find out how they're grappling with their teen problem.
As you might imagine, it's a delicate subject. None of the social networks we talked to offered up numbers on teen usage, in some cases treating the data as one would treat proprietary financial information (for Facebook, a publicly traded company, sharing teen usage numbers would qualify as a legal disclosure); Snapchat couldn't be reached for comment, while Twitter declined to comment altogether. Facebook issued a generic response, telling BuzzFeed, "We are gratified that more than 1 billion people, including enormous numbers of young people, are using Facebook to connect and share."
The company was a bit more forthcoming in this year's annual report, where it noted:
We believe that some of our users, particularly our younger users, are aware of and actively engaging with other products and services similar to, or as a substitute for, Facebook. For example, we believe that some of our users have reduced their engagement with Facebook in favor of increased engagement with other products and services such as Instagram. In the event that our users increasingly engage with other products and services, we may experience a decline in user engagement and our business could be harmed.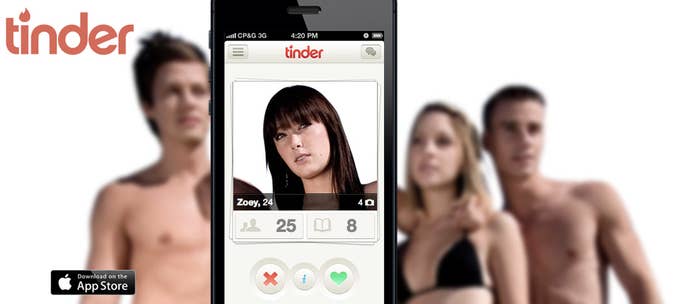 Instagram similarly noted that teens "represent an important subset of our 100 million monthly active users." The company's stock answer affirmed that they "find teens value Instagram as a medium for both expression and connection" but refused to divulge any specifics as to how the company continues to court the teen demographic.
Tumblr, the de facto teen social network, cited its celebrity and vertical (politics, music, etc.) outreach, varied post formats, and meet-up culture as reasons for its success. It also touted the annonymitiy of Tumblr's platform and lighter emphasis on follower counts as compared with Twitter. "Even if your mom is on Tumblr, you don't have to follow her, since there's no requirement to use your real name. You don't even have to know that she's on the site," Tumblr's Danielle Strle told BuzzFeed.
Google says Plus is able to rely on the expansive, preexisting Google network and product suite to draw in younger users, though a recent third-party report shows only 3% of females and 6% of males under 18 are active users on the network. "We have a lot more work to do to futher integrate and realize the power of our network," Google Plus VP of product Bradley Horowitz said of the site's potential. Google's problem, though, is an issue of integration into the larger Google machine. "What teen doesn't use Gmail, Chrome, YouTube, Google Maps, or search? It's not as if we're sitting here saying, 'How do we get teens to use Google products?' It's about how we can continue to provide utility," he said.
For those without Google's infrastructure, manpower, and bank roll, keeping teens interested isn't a matter of brute force (though it's unclear if Google will be successful). "The currency of the network is very important with teens," said 21-year-old Brian Wong, mobile app developer and founder of Kiip, "which is why creating subbrands and experimenting with a product that looks fresh is so important."
Twitter and Facebook seem to be following that advice. Twitter rolled out Vine, a separate video app last year, which (at least for now) seems to go out of its way to separate itself from Twitter. Likewise, Instagram rarely acknowledges Facebook's ownership and works hard to remain a standalone product in its users' eyes.
And then there's the very real and nebulous concept of simply "staying cool" among teens. Wong uses the social dating app Tinder as an example of of an obscure product that penetrated the teen social dynamic. "Teens don't really care if a piece of technology is owned by a big company or if it's publically traded. Nobody knows Tinder was started by a serial entrepreneur with a background in advertising. They care that it made digital flirting acceptable without feeling weird."
It boils down to a problem that, unfortunately for tech companies, can't easily be solved with an algorithm. "In the end," Wong said, "it's about what's cool to talk about without getting made fun of."