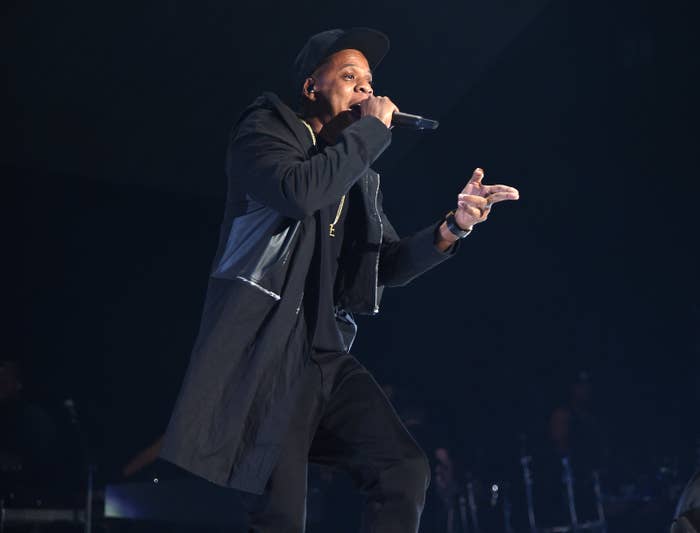 Apple is in preliminary talks to acquire Tidal, a competing music-streaming service founded and run by Beyoncé's husband, Jay Z. This was first reported by the Wall Street Journal, and sources familiar with the talks independently confirmed the report to BuzzFeed News.
Jay Z purchased Tidal for $56 million in 2015 and launched the streaming site in April of that year with promises of providing higher-quality audio and ensuring better, more lucrative licensing deals for its suite of exclusive artists like Kanye West and Beyoncé. Tidal's start was tumultuous: The service came under harsh criticism from a portion of users for its steeper $20 per month price point and ran through several CEOs in its first months.
Last summer, Apple joined the streaming wars with the launch of Apple Music, securing its own costly exclusivity partnerships with artists like Drake (to the tune of $19 million).
While talks are still in very preliminary stages, the potential deal would dramatically thin out the competition in the music streaming space for Apple and bring some of music's most popular artists onto its platform for potential exclusive releases, along with Tidal's 4.2 million subscribers.
If Apple is able to pick up Tidal for the right price, it would be the second considerable acquisition in two years — the tech giant purchased Dr. Dre's Beats Electronics (and its subsequent streaming service) for $3 billion in 2014. But a potential deal with Tidal, a staunchly pro-artist service, would fit well with Apple Music's current strategy of aligning itself with creatives and paying well for exclusive contracts. However, sources also tell BuzzFeed News that Tidal has been available and open to an acquisition for some time. Indeed, earlier this year Samsung walked away from similarly exploratory acquisition talks with the music service. Sources say Tidal also met with music streaming service Rhapsody prior to its rebranding as Napster.

But any real deal is far from complete — sources framed the talks as "highly" exploratory — and the two companies have butted heads in the past. Last August, the companies sparred in the headlines after false reports that Apple stopped Tidal from streaming Drake's set at a Hurricane Katrina benefit concert. Though the dust-up was ultimately nothing, it showcased the high tensions in the battle for streaming supremacy.
Apple declined comment. A Tidal representative has not yet responded to a request for comment.