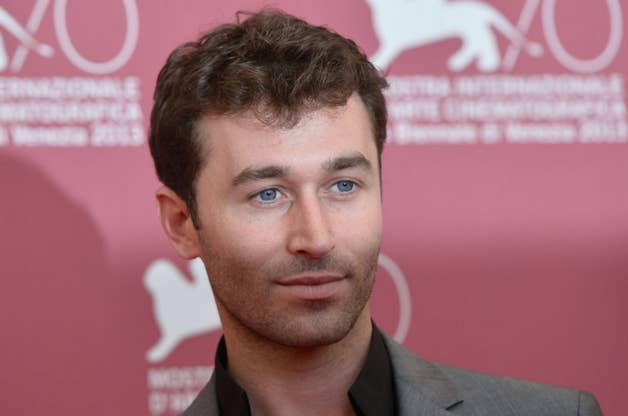 Sunday night, in the wake of a sexual assault scandal that's rocked the adult industry, the Adult Performer Advocacy Committee (APAC) gathered at its monthly meeting and discussed the industry's challenges on the issue of consent.

"I think people were really expecting fireworks, but that didn't happen," Dee Severe, co-owner of the BDSM site Severe Sex, told BuzzFeed News of the meeting, which drew roughly 50 APAC members, comprising mostly performers but also producers and directors. "This was, for the most part, a reasonable discussion among grown-ups," she said, noting that the meeting had been scheduled months prior to the Deen allegations (APAC meets the first Sunday of every other month).
The committee, which was co-founded by actor James Deen, who has been accused of assault by nine women (and who resigned as APAC's chair last week), steered clear of discussing the particulars of the allegations against Deen; according to Severe, "nobody really took any sides."
"Instead," she said, "it quickly became a matter of 'let's discuss how we can solve this problem going forward and not focus our time passing judgment on individual cases.'"
Severe noted that, without naming particular performers, attendees cited "generalized incidents" highlighting consent issues among performers. "One woman — a friend I've worked with — said that she would be comfortable saying no to specific things while on my set because I'm a nice director, but on other sets, directors would be angry at her for refusing to do something, and as a result they wouldn't get paid," Severe said. "Generally, it was a series of people saying that they had ended up doing things that they really weren't comfortable doing."
The meeting then turned to possible reforms, including an industry-wide reporting system for sexual abuse, though no definitive changes were formally adopted. According to Severe, the group also addressed protocol and discussed establishing a more rigid code of conduct before shoots, as a means of better informing inexperienced or unaware performers. "Since the advent of Fifty Shades, there's been an increase in rough sex that has BDSM trappings," Severe said. "Those scenes should have the same rigid protocols as BDSM, like safe words. Even if you're only kind of BDSM, we need to make it known that you need to play by those rules."
Though APAC fills a role similar to that of an unofficial performers union for the adult industry, its ties to Deen and those in Deen's personal and private life only complicate its mission "to provide representation for performers in the adult film industry and to protect performers' rights to a safer and more professional work environment." Deen's current girlfriend, Chanel Preston, is an APAC co-founder and the organization's president. After Deen's resignation, she stepped up as chair, but had to recuse herself at Sunday night's meeting when the discussion turned to consent and sexual assault. According to two APAC members, Preston was present for the start of the meeting but then left.
"There's a little awkwardness because many of us have worked with [Deen] before," Jimmy Broadway, an industry veteran also in attendance, told BuzzFeed News. "Many have been in either a relationship or friendship with one or both people in this whole situation. Any time you're discussing anything unpleasant with your friends involved, there'll be some awkwardness."
According to Broadway, the ultimate consensus of the meeting was to encourage people to think about consent and sexual abuse through a long-term lens — as a structural issue, rather than as an anomaly. "We're not going to come up with a solution overnight," he said. "It's going to take time and cooperation and input from not just performers but the production companies, agents — it's everybody's problem. It's not just a performer issue, because this can happen to directors, performers, executives, and production assistants; this issue does not really have boundaries in terms of who is potentially a victim."
Both Severe and Broadway were quick to dismiss claims that the scandals are poised to tear apart the industry, which has been reshaped drastically in the past decade by piracy. "The truth is, we don't know how this will play out," Severe said.
"We as an industry will address this, but hopefully this will start the conversation, not just in ours, but in all industries," Broadway added. "Just because you have sex for a living doesn't mean your consent can be violated. Everybody has a right to consensual sexual behavior, no matter who you are. This sort of thing is a violation of your rights as a human being."