Microsoft Attempts To Enter The Week's Tech News Cycle
You have to hand it to them, they're trying.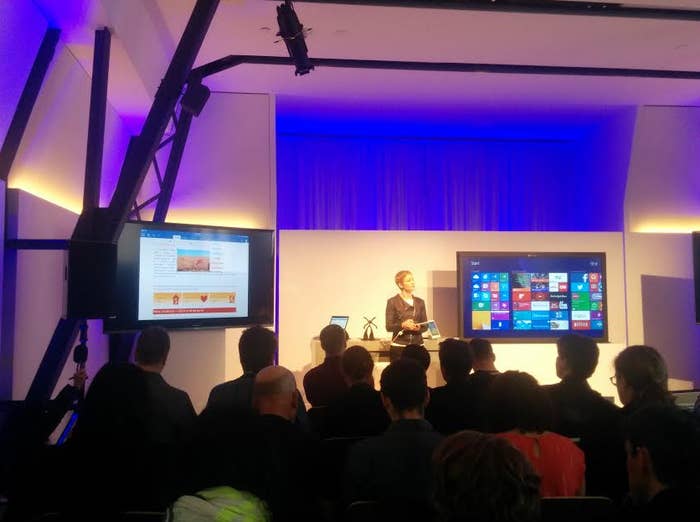 It's been a pretty huge week for tech news.
Facebook shelled out $2 billion for a virtual reality company, setting up Zuckerberg for his first moonshot. Twitter continued to completely change the definition of what a tweet really is, allowing users to insert up to four photos in a tweet and introducing tagging. Candy Crush peddlers King IPO'd. Amazon set its annoucement date for its entry into the set top box world. Disney bought Maker Studios for at least $500 million. Spotify announced it has an IPO planned for the fall. And Klout, the rather-inexplicable social influence metric site was acquired for a cool $200 million. And it's only Thursday!
And then today, Microsoft gathered tech media together (including BuzzFeed) as its new CEO, Satya Nadella took the stage for the first time to discuss Microsoft's future. This was the big reveal: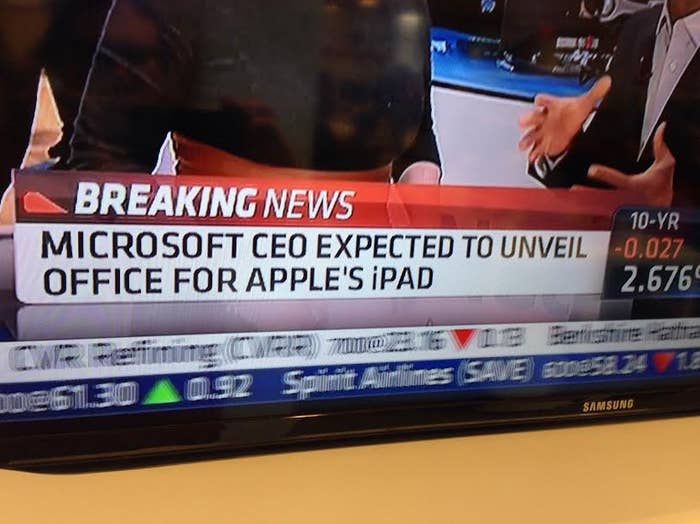 So, to recap: Microsoft's plan to inject itself into this week's tech news cycle was to roll out a 23 year old software program on a 4 year old device.
Microsoft Word, Excel, and Powerpoint will all be available for iPad at 11:00 a.m. PST.
Updated — March 27, 1:54 p.m. EST: When asked by BuzzFeed why the company waited so long to release office for the iPad, Nadella reiterated it was "the right time" to introduce the service to its billion Office users.