Instagram Is Not Mass Deleting User Accounts
Rumors of a glitch caused panic across the site, but a spokesperson assures no photos or data have been lost.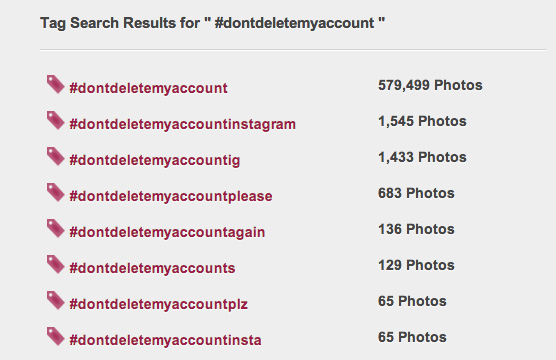 Last night, rumors began to spread across Instagram that the social network was mass-deleting accounts, inciting panic from its users and generating an avalanche of #dontdeletemyaccount hashtags.
Early rumors were fueled by photos claiming the site was deleting accounts to free up capacity.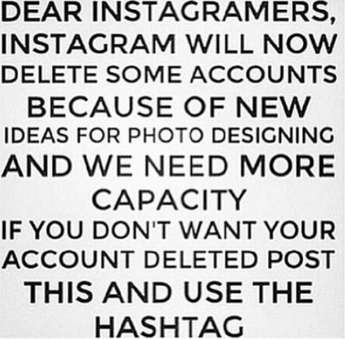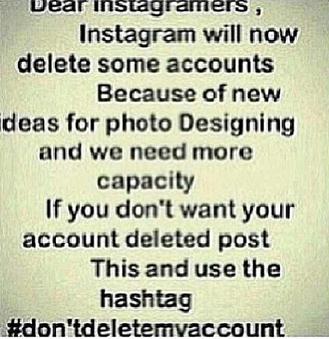 This morning, some users tweeted their accounts had been restored. One user posted an email that claims to be from Instagram apologizing for the incident.
While Instagram hasn't tweeted in over 22 hours and there's no mention of the rumored glitch on the site's blog, an Instagram spokesperson told BuzzFeed this morning that the issue has been resolved:
A small percentage of users could not access their accounts for a few hours as a result of a temporary glitch. We have restored access for these users, and no pictures or data were lost.