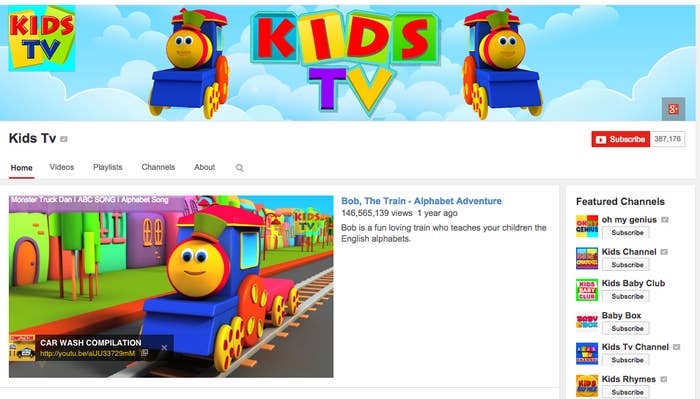 Google's long-rumored YouTube for kids service may be just around the corner. Currently the company is running web surveys asking prospective users to indicate their preference on a series of possible paid features, like this one found by BuzzFeed News on the Daily Mirror: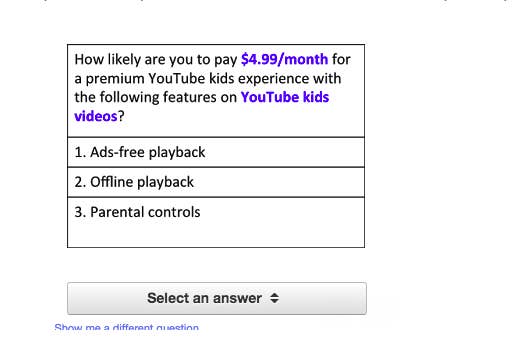 Last March, The Information reported that YouTube was mulling a service aimed toward children 10 and under.
Just this week, Google acquired Launchpad Toys, a video firm whose two platforms, Toontastic and TeleStory, allow children to create and upload interactive videos, reigniting speculation that a YouTube Kids product is forthcoming.
While YouTube already has plenty of content geared toward children as well as advanced parental controls, early reports suggest that a YouTube Kids platform would have stricter parental controls and filtering as well as content partnerships with studios that exclusively produce children's programming. The Launchpad Toys acquisition also suggests that the platform could allow children to create and share their own content, as older users already do on the site.
While its unclear whether the kids platform — which is rumored to be a standalone channel or app — will run advertising like its parent site, the survey found by BuzzFeed News suggests the company is at least toying with the idea of a paid product at $4.99 a month. Last December the company also told USA Today that it was working on a suite of products geared toward promoting safe internet access for its younger users. "The big motivator inside the company is everyone is having kids, so there's a push to change our products to be fun and safe for children," a Google executive told USA Today.
YouTube did not immediately respond to a request for comment.
A YouTube spokesperson told BuzzFeed News that "In regards to your question about new services: we don't comment on rumors or speculation." However, the spokesperson noted that in regards to the survey, "we regularly conduct consumer research across a variety of general topics to better understand what our consumers are interested in."